The Skypass is the one stop shop for all things rewards! A place where players can feel a sense of accomplishment and look forward to special items and milestones! Keep reading to learn all about this brand new addition to the Skyweaver progression system ⭐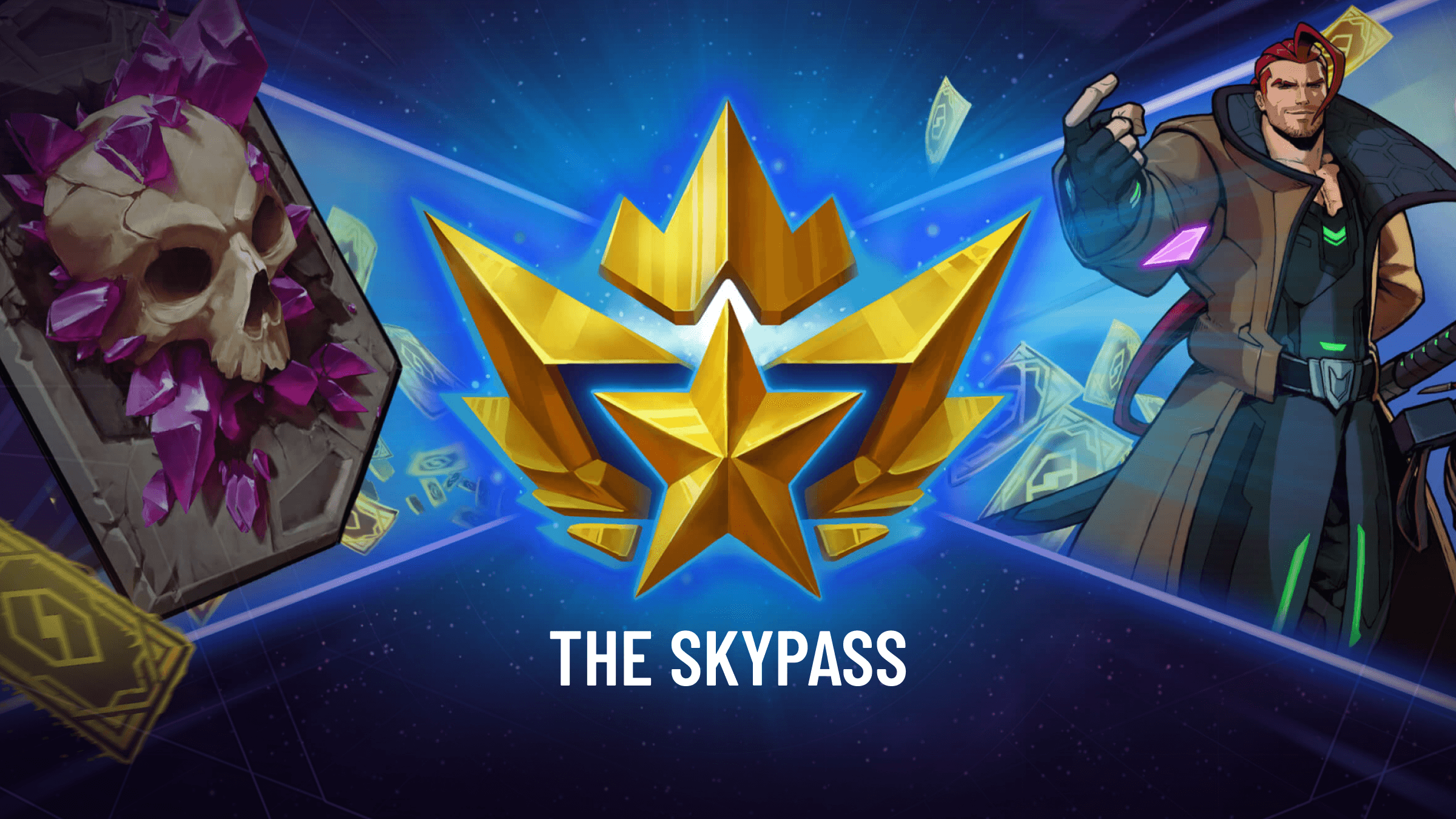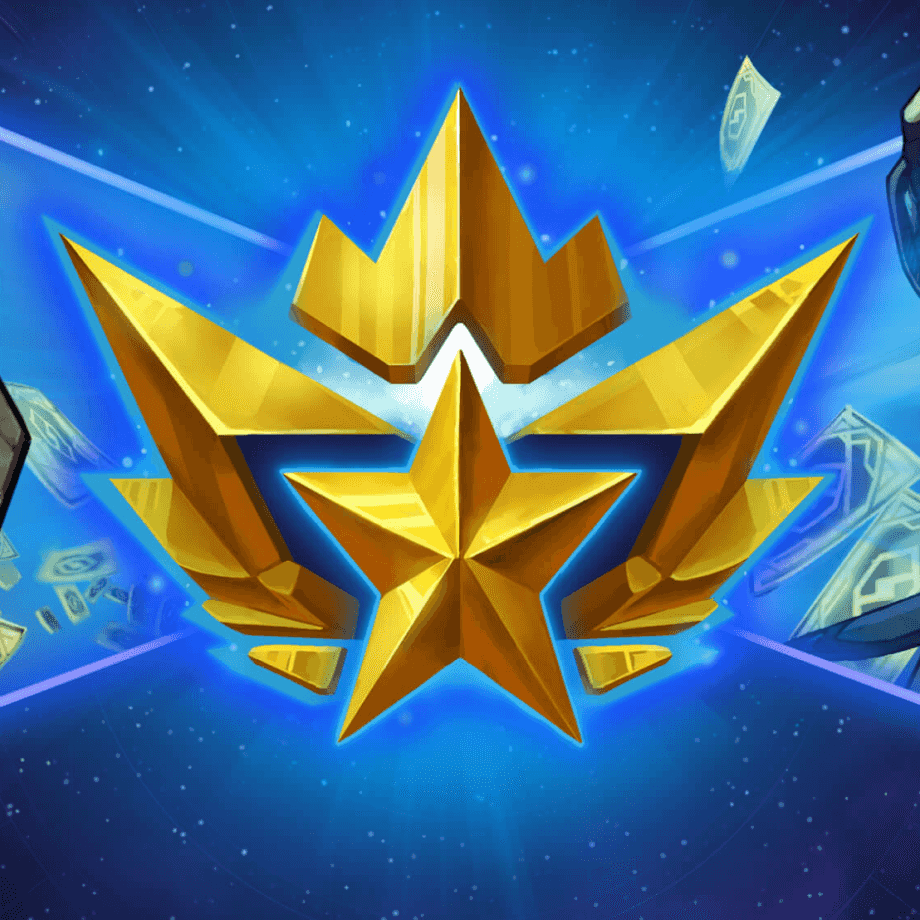 What is the Skypass?
It's the main event—the place where players receive all their rewards!

Here you'll be able to claim rewards, like Hexbound Invasion Base cards, each time you level up during a season. When the season ends, your season level will reset and new rewards will populate the progression track. It takes 100 XP to level up. This number never changes with the introduction of the Skypass!
How does it work?
It's super easy to use. Access the Skypass by tapping on SKYPASS top right of the menu. Then, tap where it says CLAIM in order to obtain rewards.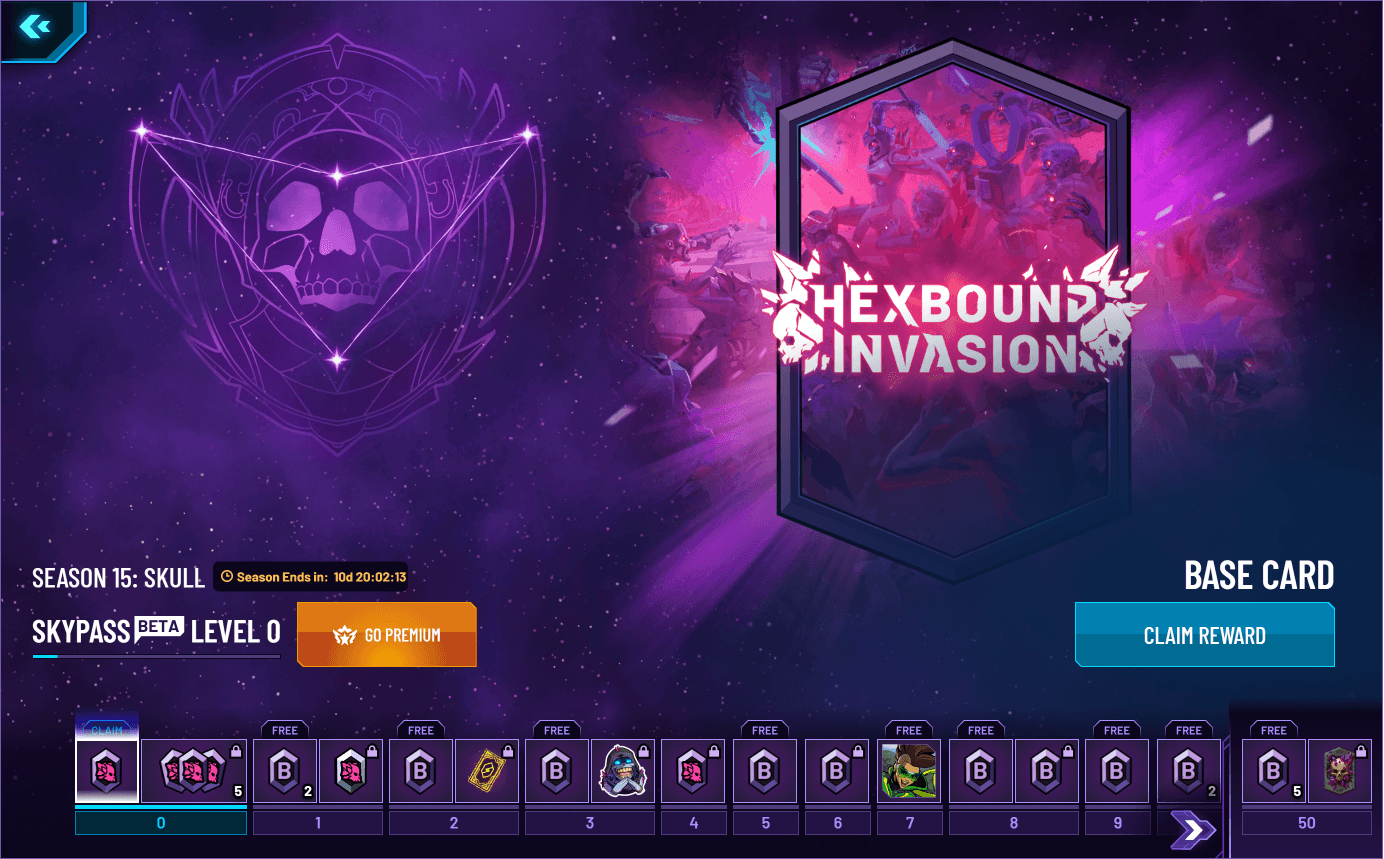 Make sure to visit the Skypass even if you're level 0 as you'll be able to claim a free reward at the start of every season. The Zomboids can't be contained any longer as the Hexbound Cage will appear for all players to kick off the Hexbound Invasion card expansion!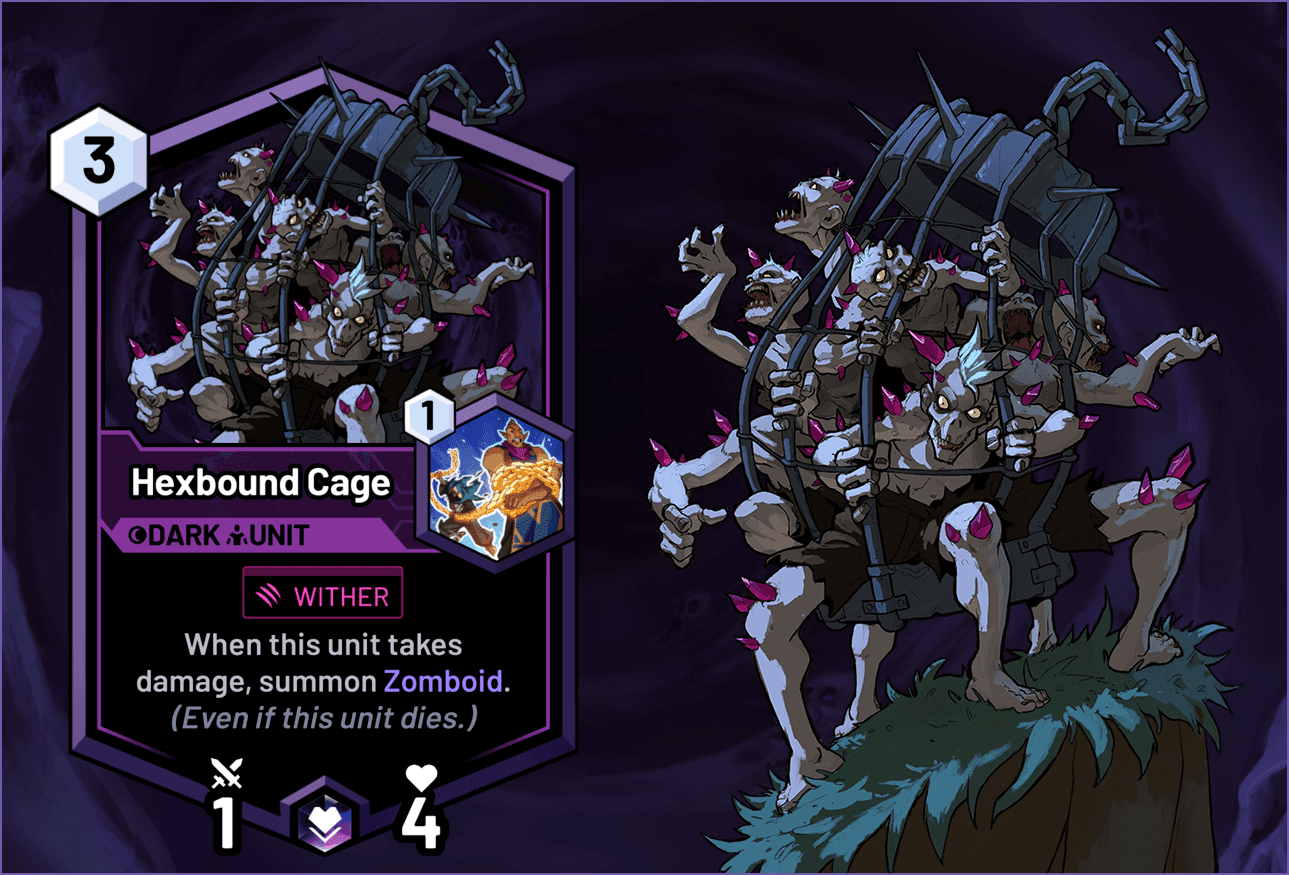 There will also be an option to purchase the premium pass to unlock Base cards even more rapidly, as well as a limited edition tradable Hexbound Card back!
How long does it last?
Every Skypass lasts for one season (28 days). Players can choose to purchase the premium pass anytime during a season. Once a season is over however, all the tradable rewards—aside from persistent items like Conquest Tickets and Silver cards—will never be offered again! Players must complete the Skypass to be eligible for all rewards. When a new season begins, any rewards that were unlocked will be automatically claimed.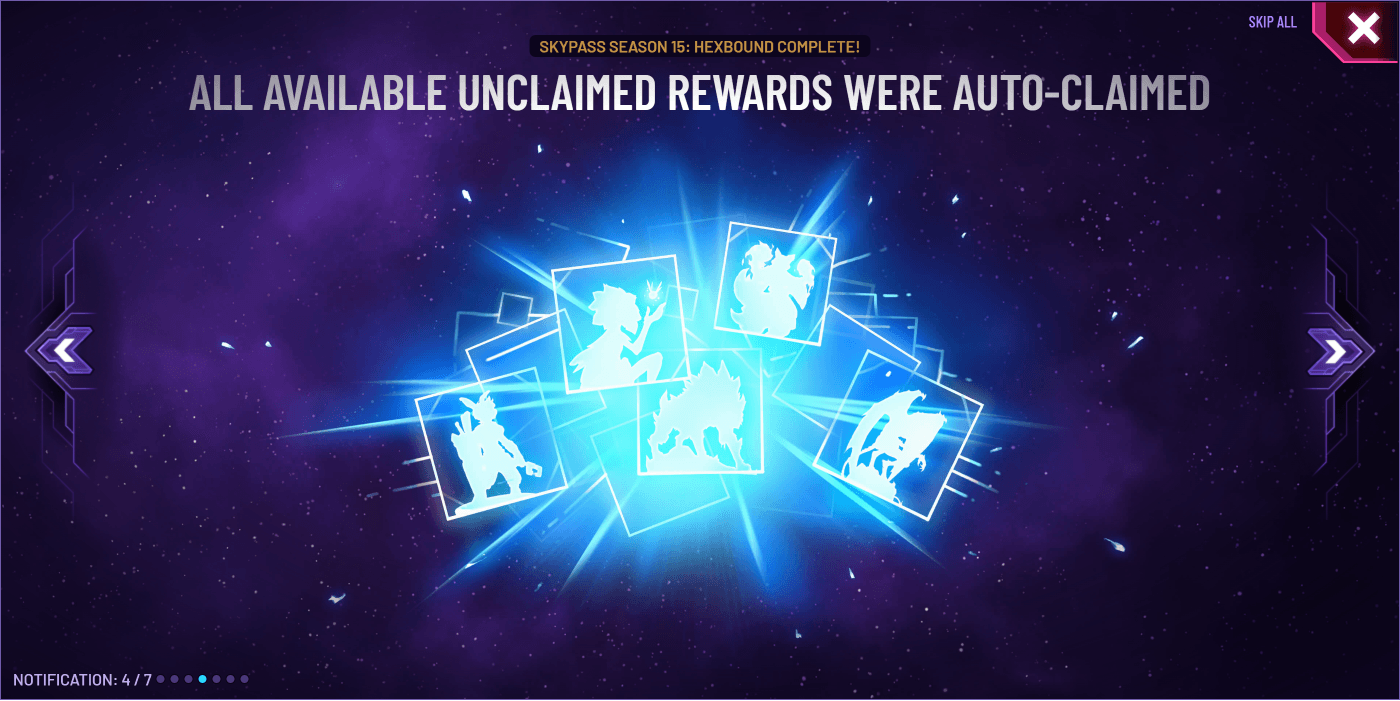 How long will it take to complete?
This will vary greatly depending on your play style. However, if you play about thirty minutes a day you should be able to complete the Skypass by reaching level 50. The amount of Base cards you will unlock for free per level will average out to the same it was before this update (excluding the bonus for new players).
Does everyone get the same rewards?
New players will see different FREE rewards than returning players because the various Heroes and Starter decks have yet to be unlocked for them. Base card rewards that do not display a specific card on the Skypass or show an expansion logo indicate the reward will be randomly selected from the total card pool—excluding the latest expansion.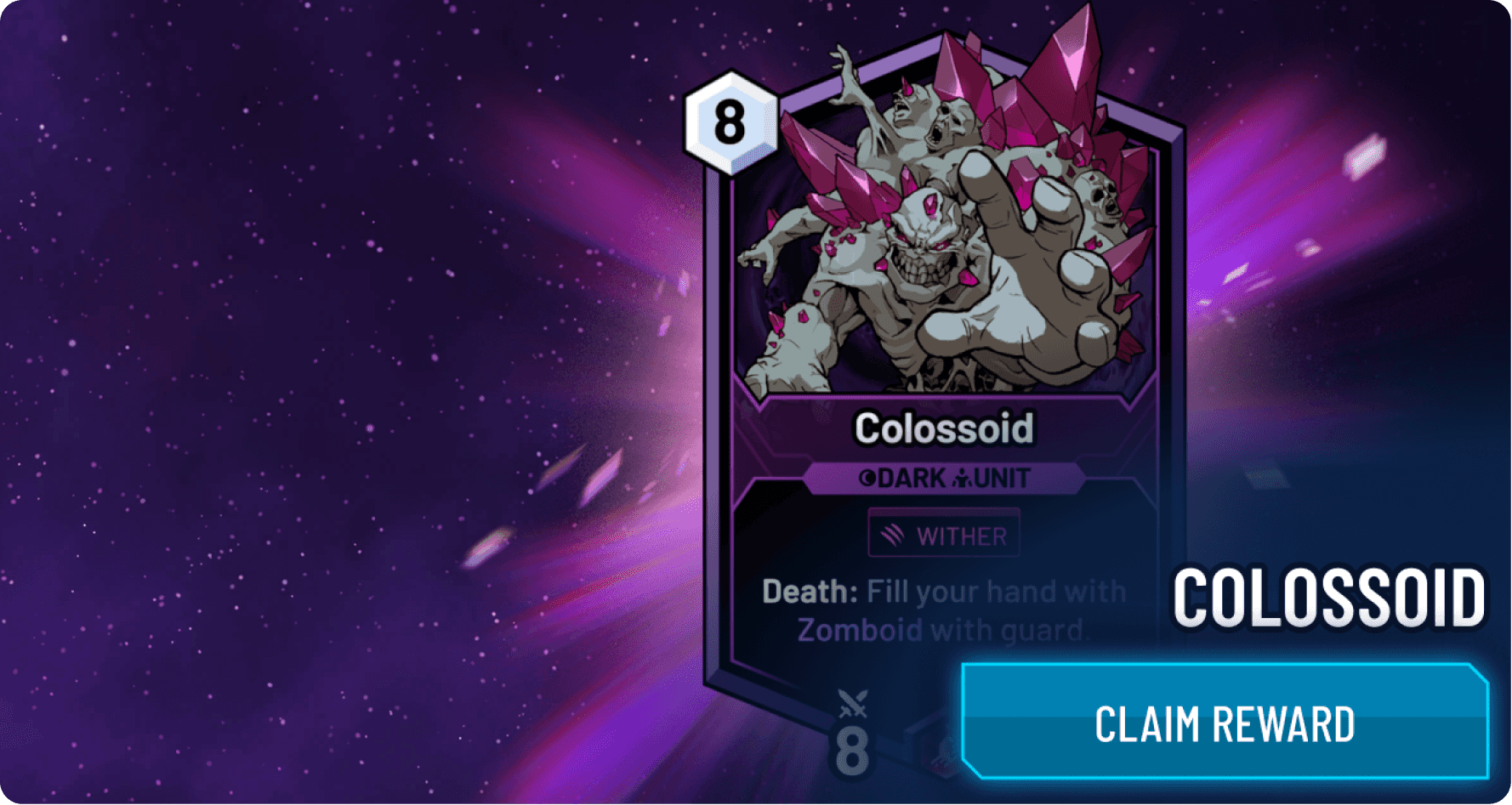 Once all the applicable Base cards have been unlocked for a player, it will begin to pull from the latest expansion. You won't receive duplicate Base cards (since those are just unlocked in your account) but you can get duplicate Silver cards. And like before, the last Hero played determines the Prism(s) priority for Base card unlocks.
What happens after I complete it?
If you continue to play after reaching level 50 (and we hope you do!) the progression track will simply extend and you'll be able to claim free Base cards every time you level up.
What does the premium pass offer?
Tradable rewards and extra Base card unlocks! Each season will have a limited edition Sticker and Card back exclusive to the premium pass. The only other way to obtain these rewards is through trading.

We plan to include more reward variety as our other systems and features continue to expand. This includes the addition of Sticker points and XP Boosts as well as other items.
What are Stickers?
Stickers are like Skyweaver emojis! You can express yourself in-game with them by tapping on your Hero and selecting the little sticky note icon. If you own more than six Stickers, the emote wheel will randomly display six that you own. Eventually you'll be able to favorite Stickers in the menu prior to playing a match so the experience is more consistent.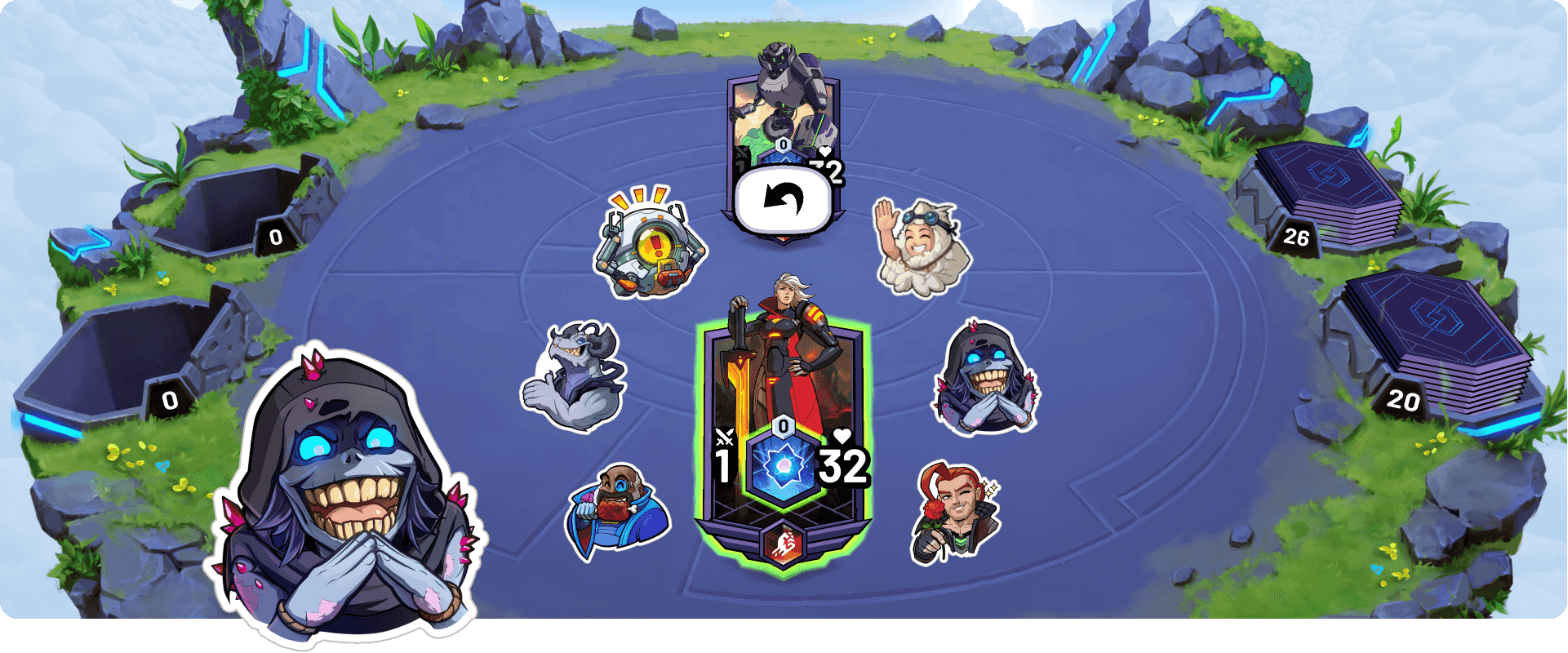 Above is one of the Stickers exclusive to the Skypass that will no longer be offered once the season is over.
Note: We will reduce the amount of Stickers on the Invite-A-Friend track by one. When Sticker points are introduced on the Skypass, we will also increase the amount of points needed.
What are Card backs?
Card backs are like old school sleeves that physical cards would fit into. Essentially, they are cosmetic items that appear on the back side of your cards in-game. The first to release will be a Hexbound Invasion one celebrating the launch of the latest card expansion!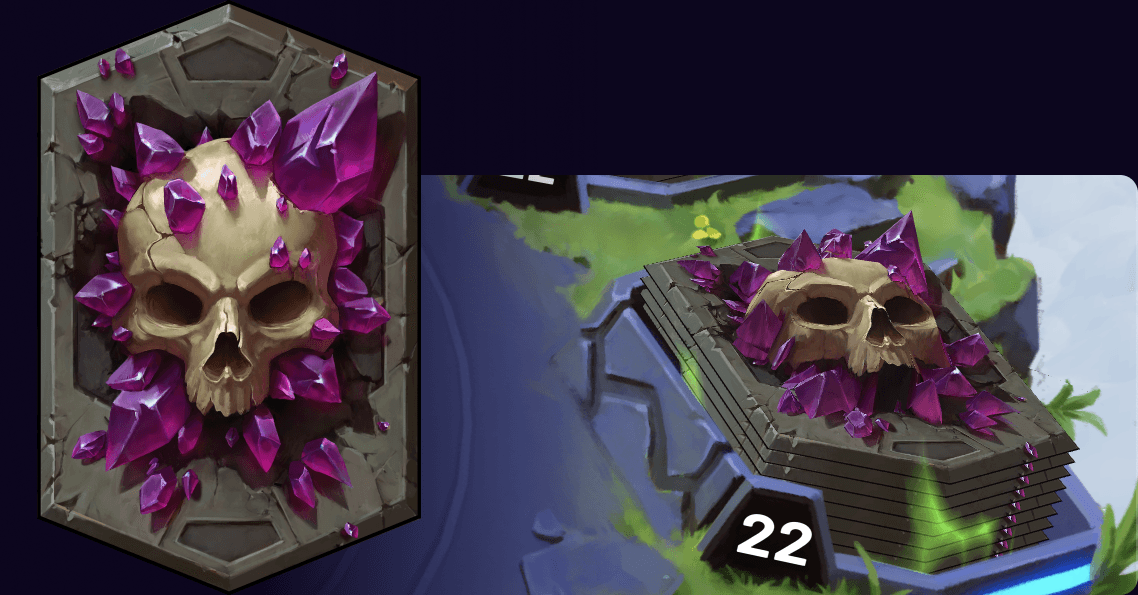 This is what both players will see instead of generic Skyweaver Card backs.
How much does it cost?
While the regular Skypass is free for all players, in order to receive all the tradable rewards, the premium Skypass will cost $14.95.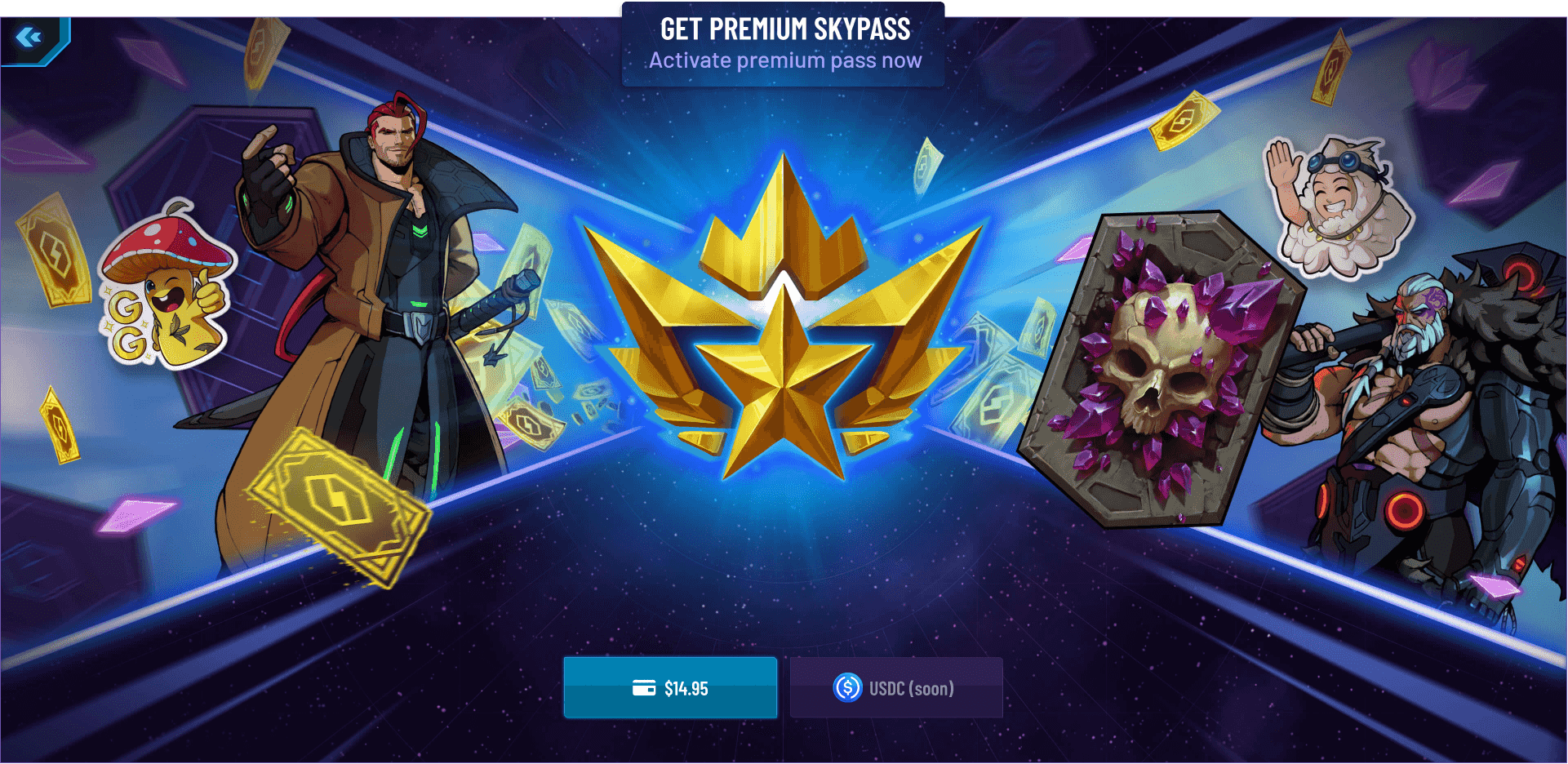 Players can claim items on the premium pass retroactively—meaning if they buy the pass after reaching level 10, they may claim all the premium rewards up to level 10 upon purchase.
What are the payment methods?
Players will be able to purchase the premium Skypass with a regular ol' credit card via Stripe or In-App Purchase (IAP) on IOS and Android. A USDC payment option will follow in the coming weeks.
Note: The cost for premium will vary depending on the platform used.
Can I buy and sell these tradable rewards?
Yes! While they won't be tradable on the Skyweaver market for now, you'll still be able to do whatever you want with your items as always. This means you can freely trade peer-to-peer with friends using the Sequence Wallet, gift them, or use other third party apps/services.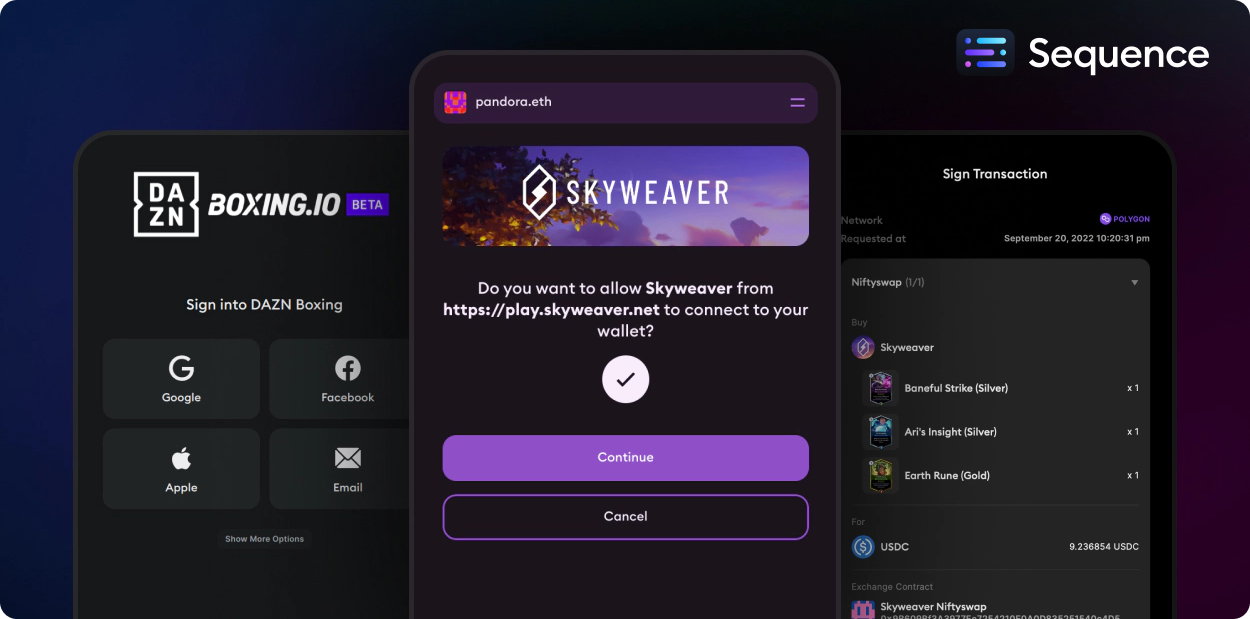 Just be extra careful whenever interacting with any website outside of Skyweaver. A malicious website could trick you into losing ALL your items if you're not careful. Horizon WILL NOT be able to recover your items if something goes wrong. So if you're ever unsure, it's always best to err on the side of caution, and refrain from interacting with unfamiliar apps and services with your Sequence Wallet.
Looking Ahead
This implementation of the Skypass is our first pass at creating an all encompassing progression system that presents clear goals for the player to enjoy working towards. As mentioned, we plan to include more reward variety as our other systems and features continue to expand. This includes the addition of Sticker points and XP Boosts as well as other items. The Skypass is only going to get better in the months and years ahead!
Join the Discussion! 🎙️
To chat with the rest of the community and the Horizon team, join our Discord server! Subscribe to our subreddit to share your ideas, and be sure to follow us on Twitter or Instagram! Also—we're on TikTok too!
Skyweaver is in Open Beta. You can play for free at play.skyweaver.net or download the game on Windows, Mac, Linux, IOS, and Android!

Recent Posts


Recent Posts