State of the Game - December 2022
What a year! 2022 marked the 4th year of the Skyweaver journey (also our 5th year as a company!), and we've had a lot of big milestones in the past 9 months since our roadmap. We were 39 Horizoneers last January, and right now, the company is 65 people strong. Many were brought to the company to help manage the community.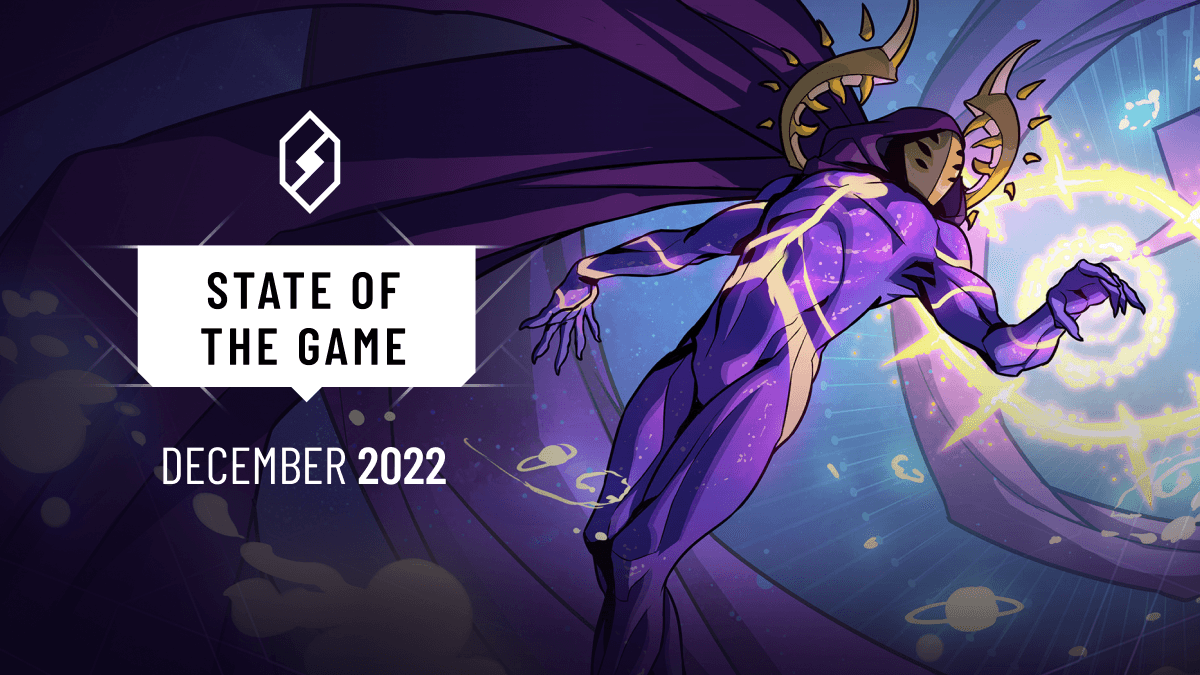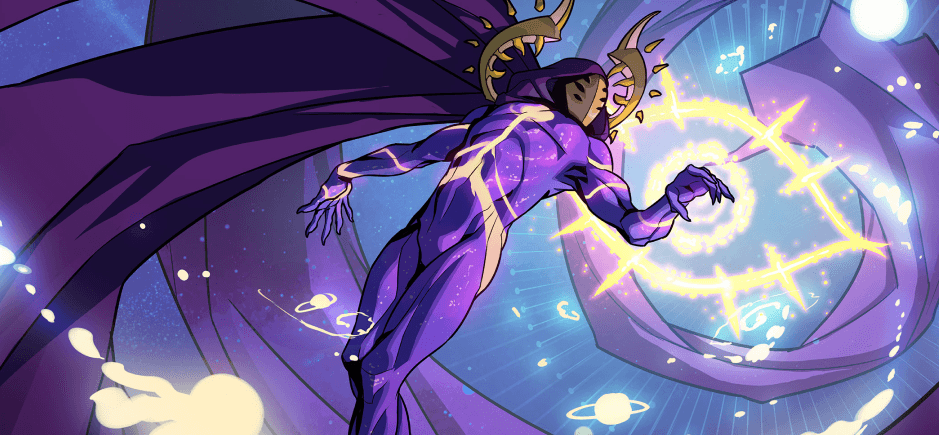 So, let's take a look at some milestones for Skyweaver. First, after the Alpha and Private Beta, we moved to our Open Beta on February 8th, marking our change to mainnet and a real, player-driven economy.
Some time after that, we had our first major expansion, Clash of Inventors, and its following mini-sets, preparing the game for the Hexbound Invasion, scheduled for January 2023. In Clash of Inventors, we've expanded our roster of cards and introduced new mechanics for our strategists, such as Dash.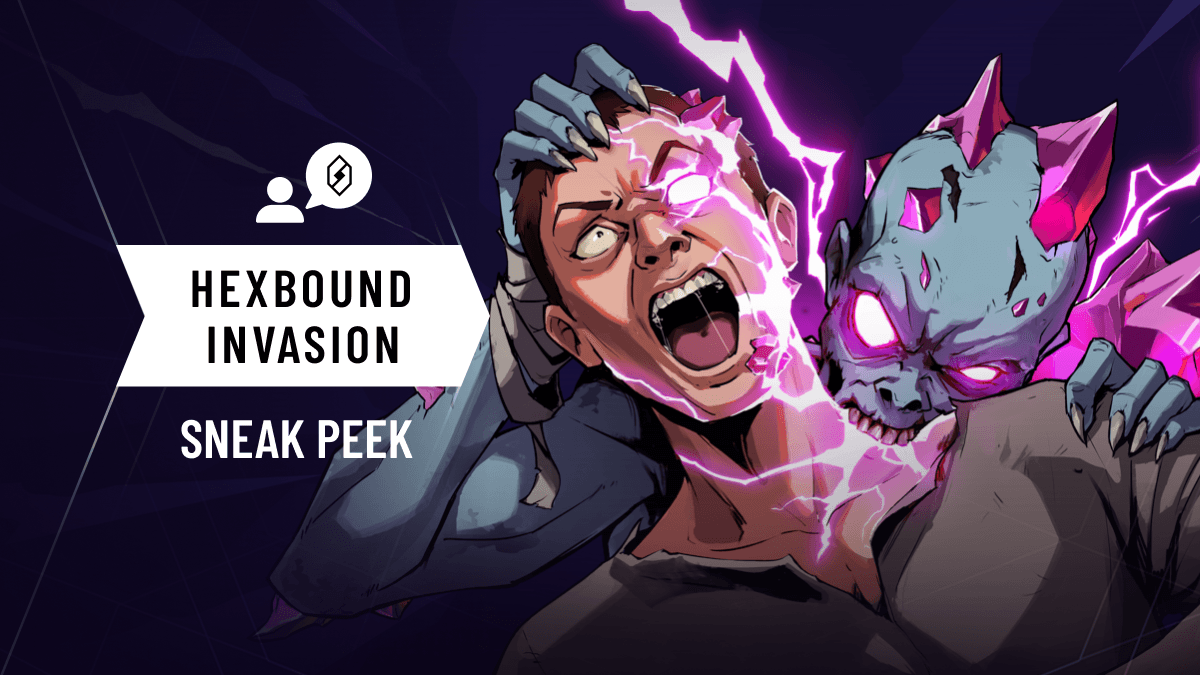 On the game homepage, we've had several performance and UI improvements (which will continue in the coming year). We've added the Invite-a-Friend system accompanied by Stickers, allowing players to get a nice tradable gift when they call their friends to the game.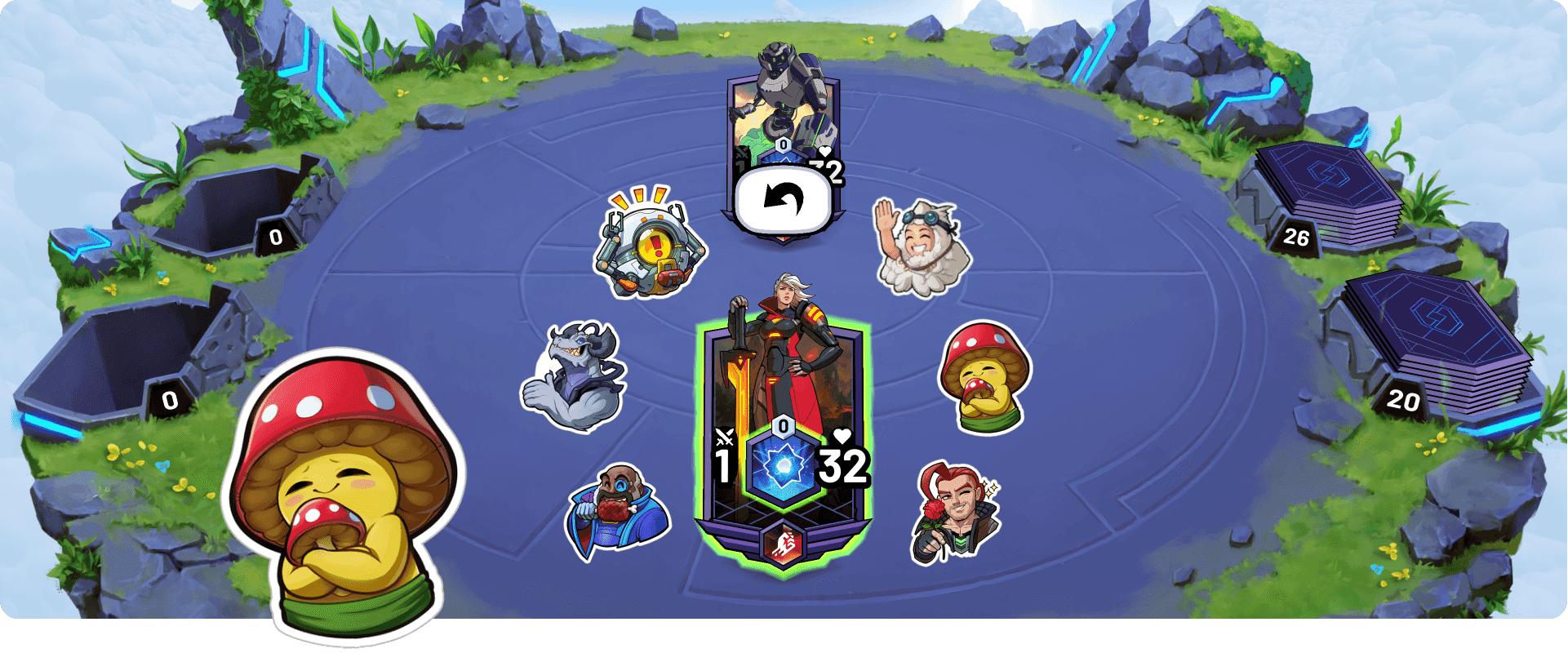 To make the experience of new players more fluid, we've added Starter Decks for our novices, and we've revamped our Tutorials. After all, knowledge is power in Skyweaver.
As for the in-game experience, we've had a big visual revamp, changing our 3D models for the Sky Island and the cards themselves, making them crisper, easier on your devices and more attractive. And, let's not forget more particles and other eye candy during the match, because we want your matches to pop!
To fortify our player-driven economy, several changes and improvements were made. We've had the debut of Skyweaver cosmetics, with Legacy Hero skins paving the way for future tradeable items.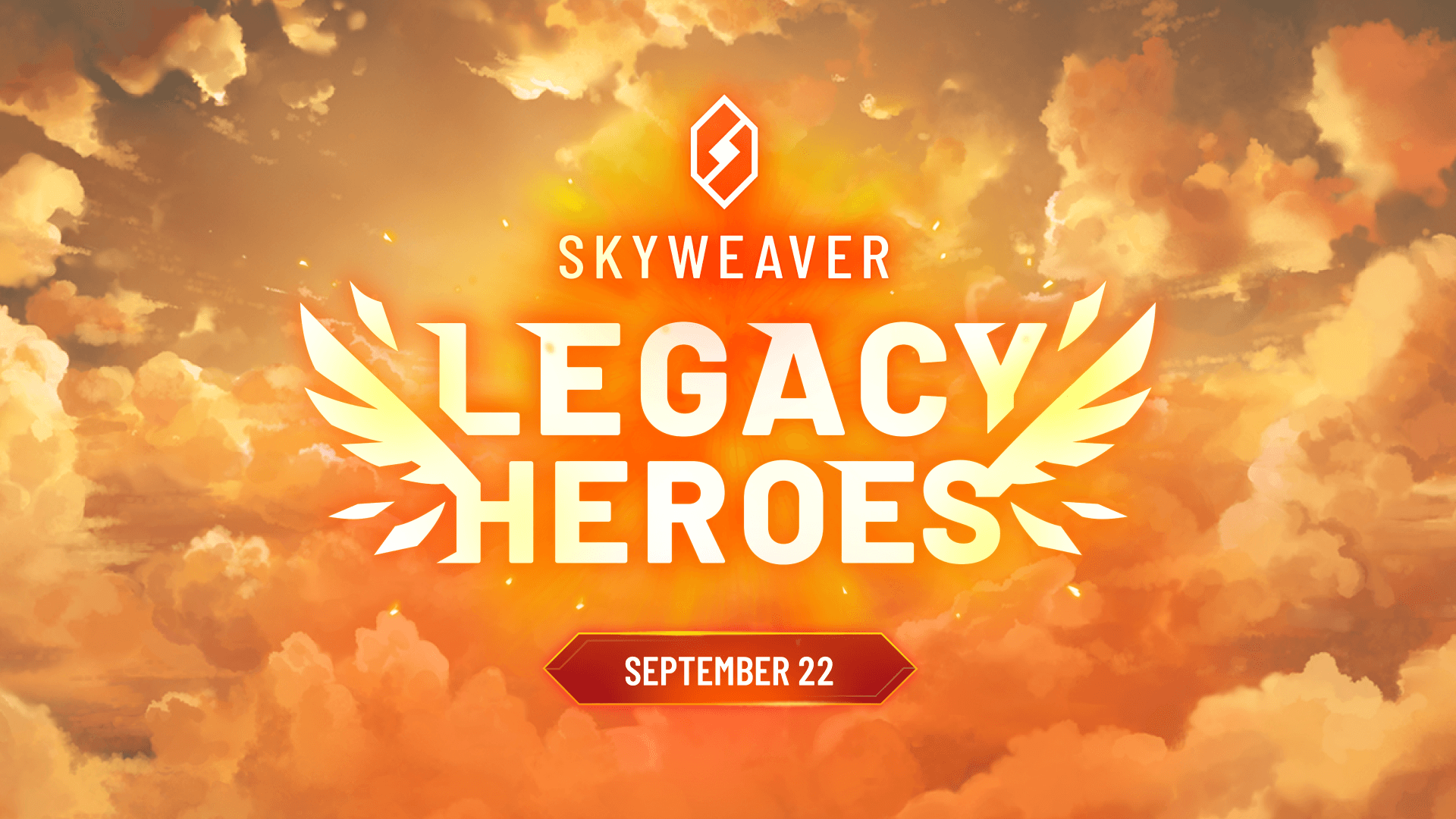 In Conquest (as of December 7th) 353 unique Gold cards were minted, and the Conquest Treasures offered extra rewards for Conquest battlers. Let's also not forget the tradeable Crystals that can spruce up your Skytag during matches.
Community Cards also had their first appearance. Gold Doom Shrooms and Starfields were sold in limited quantities on OpenSea to help fund our first batch of tournaments, and on top of several community-led events, we've had our first official Skyweaver Tournament. Don't worry, more Tournaments are coming in 2023.
Several important Community tools were also delivered, such as the first version of our Spectate Mode, plus Replays, and a nice combo for content creation in our Sandbox Mode and the Lethal Puzzles. APIs were also created for partners and those inclined to create something for Skyweaver.
And, last but not least, we've had changes in the Ranked systems to ensure competition is fairer and much more engaging at all skill levels for everyone. We should have most of it completed before the first 2023 champagne pops its cork.
So, let's look at 2022's Roadmap and see how we did: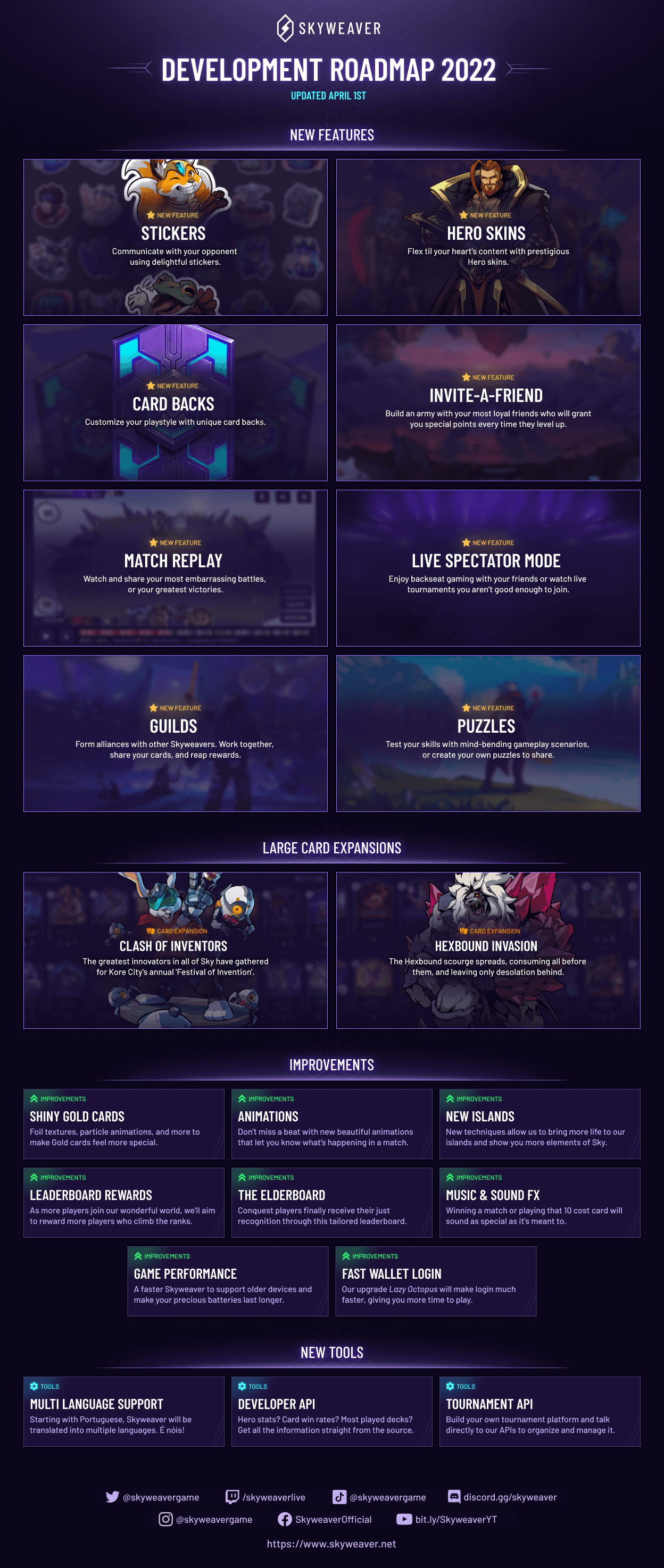 I think we did pretty well! Hexbound Invasion had to be pushed a bit, and Guilds as a goal shifted a bit in priority as other features gained popularity in the community, plus entirely new things were added. But besides that, we've delivered most of what we wanted this year, and that's very satisfying.
So, as the year ends, the Horizon team is gathering to look at what worked, what didn't, and what is the best way to make the game grow this coming year. As usual, the participation of our community (both collectively and individually) was huge, kept us honest, and gave us clarity for what needed to be done over this past year. For that, we thank you.
Now, to work on the future! See you in Sky in 2023 😀

Recent Posts


Recent Posts