Who's that Hero skin? It's not going to be revealed yet! But that doesn't mean you can't win it now 👀 That's right, starting today you'll be able to win free Hero skins by participating in various events throughout the current in-game season. Scroll on down to learn more!
UPDATE MAY 19th: We improved the method in which players can win Hero skins in Conquest mode to make it more predictable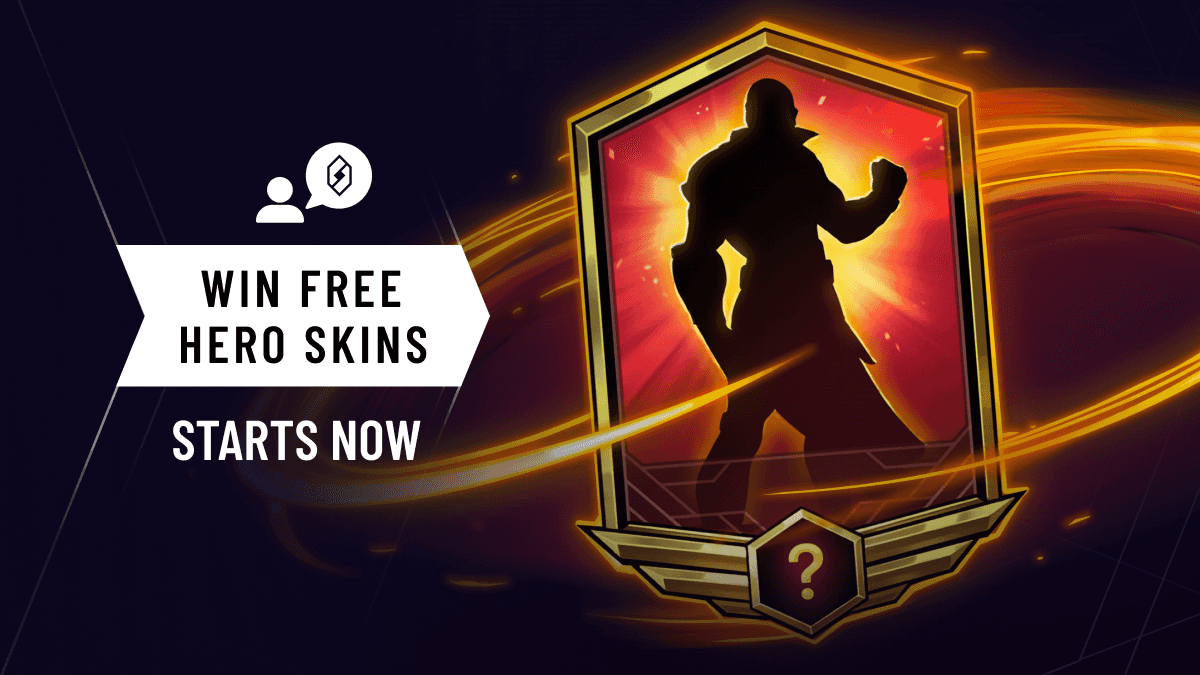 Do you collect Gold cards? How about playing Conquest? Or perhaps you just like to play Ranked mode. Well starting today you can continue to do all these activities while also having a chance to win free Legacy Hero skins! They're not officially released just yet, but that won't stop these elusive silhouettes from appearing directly in your Sequence Wallet should you win!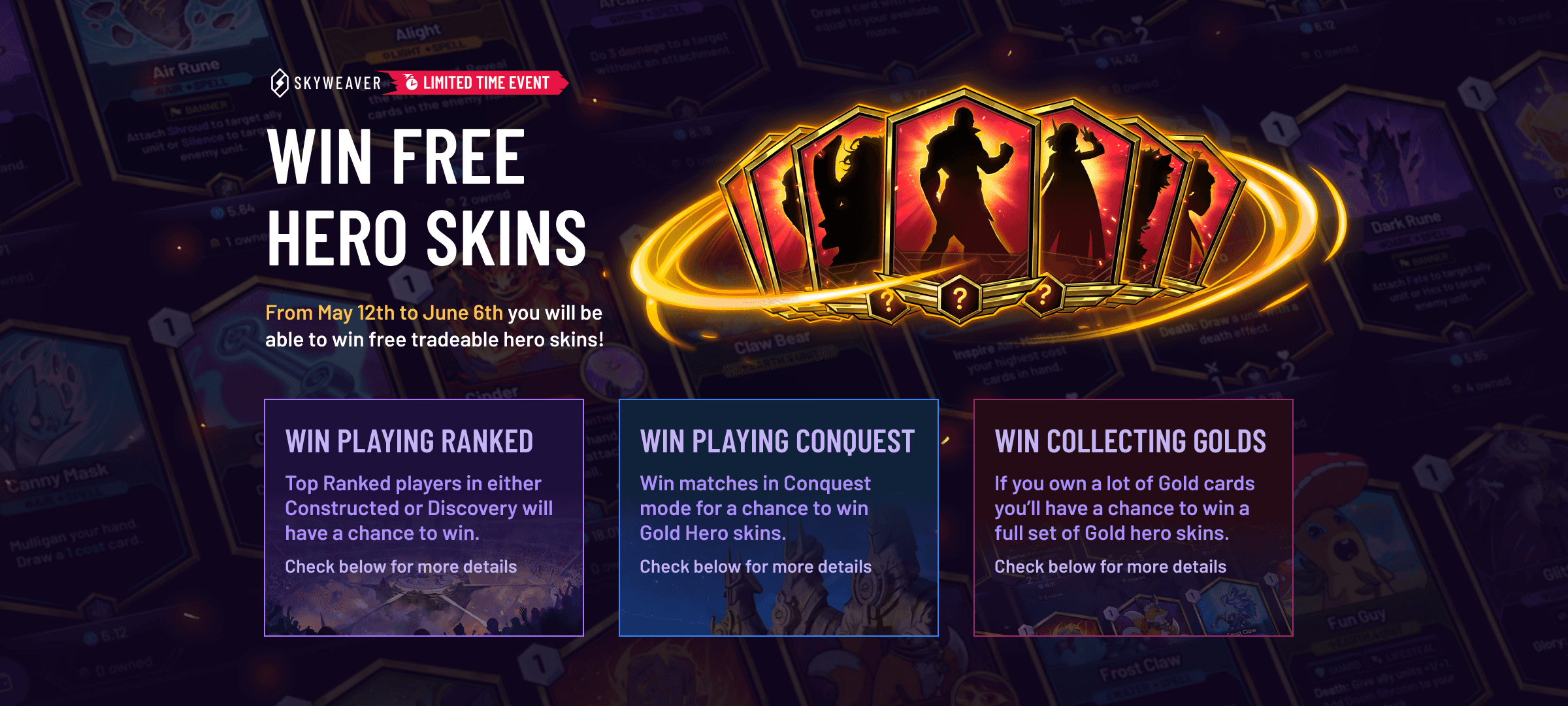 There are 3 ways to win Legacy Hero skins in-game during this limited time event 🥇 The first is through the Ranked Leaderboard being a top ranking player. The second is by being a Gold card collector—simply holding Gold cards in your possession grants you a chance to win! And finally winning matches in Conquest also gives players a chance to win free skins in addition to Silver and Gold cards.
We outlined all the details and even provided a little FAQ down below. Good luck Skyweavers and have fun!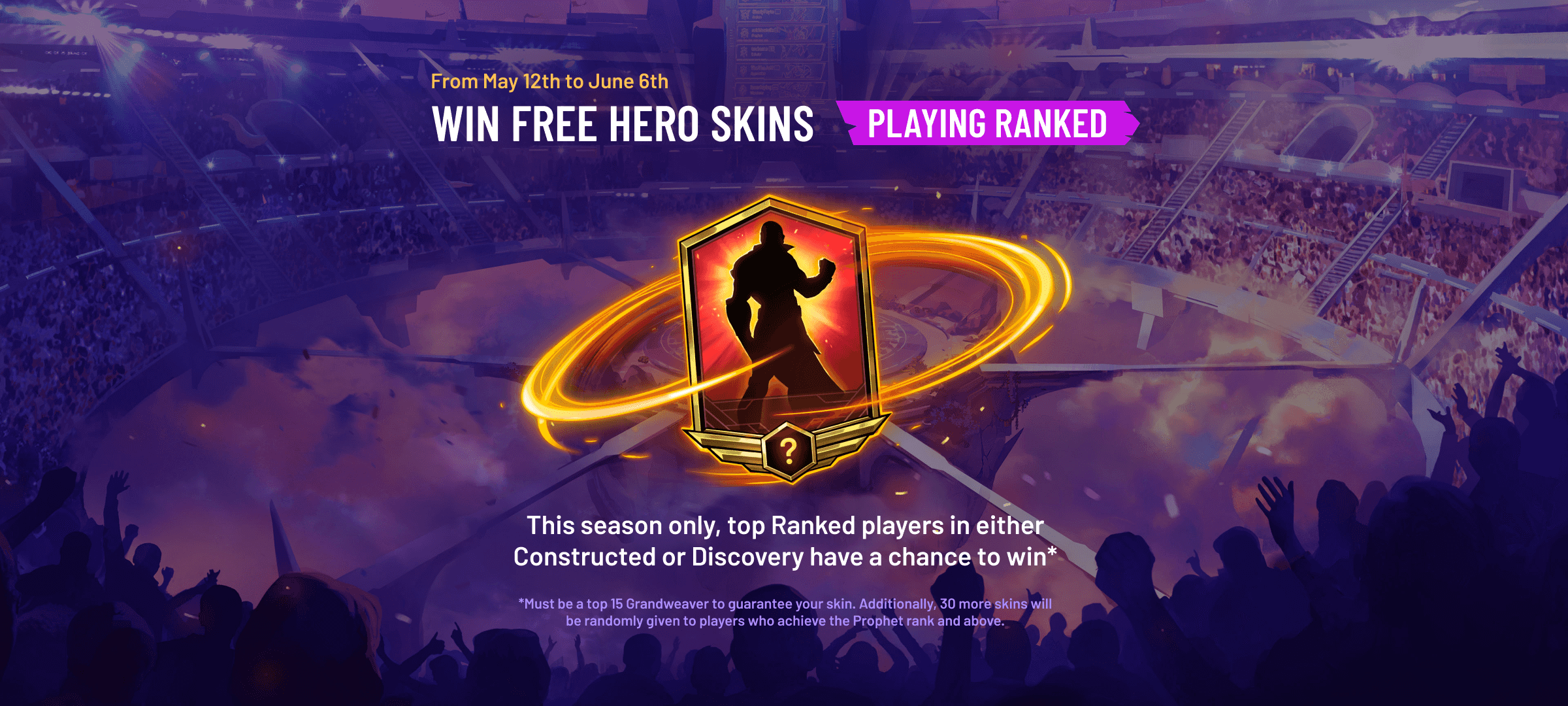 TOP RANKED PLAYERS RECEIVE A HERO SKIN
STARTS Thursday, MAY 12th — ENDS Monday, JUNE 6th
The top 15 Grandweavers in either Constructed or Discovery will win a random legacy Hero skin at the end of the season. Additionally, 60 more skins will be randomly given to players who achieve the Prophet rank and above (30 for each game type).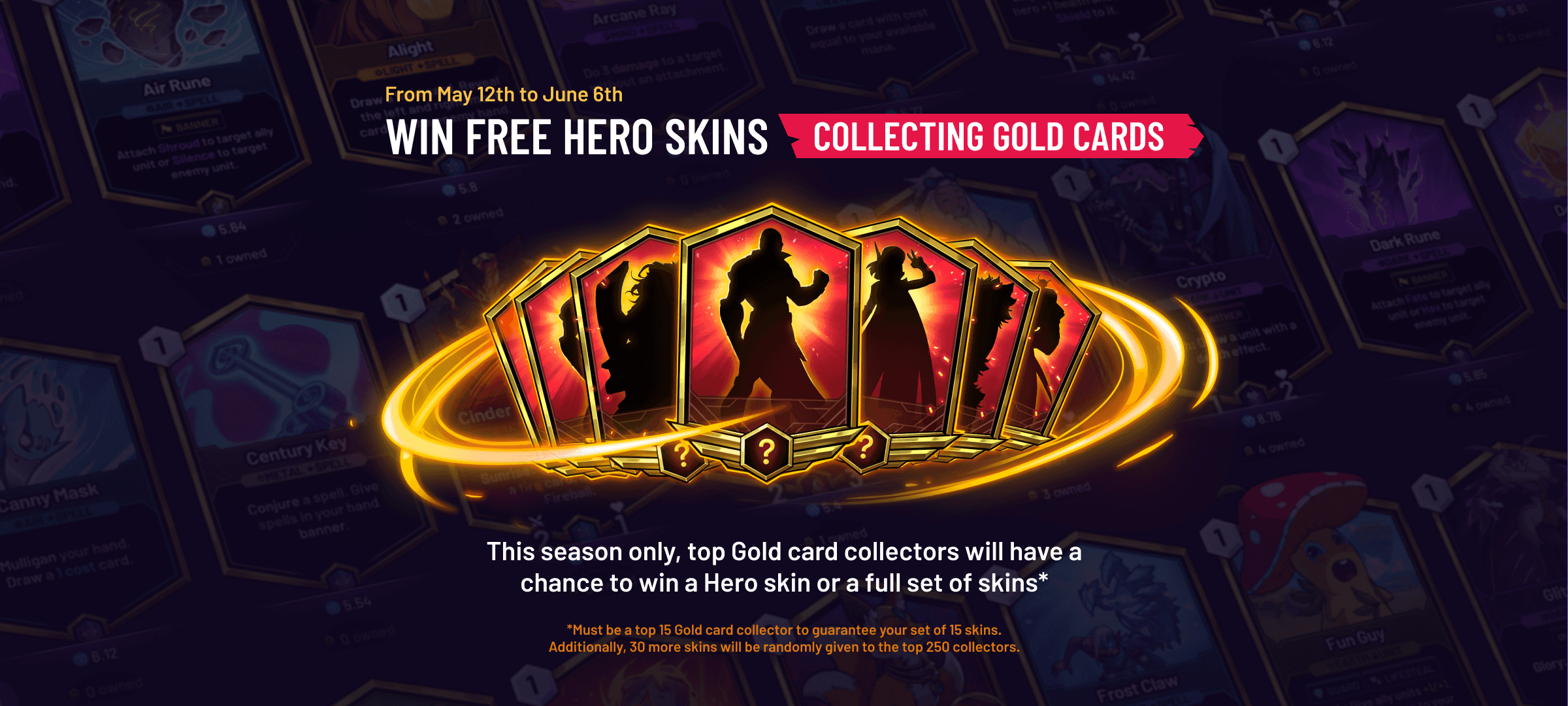 TOP CARD COLLECTORS RECEIVE 15 HERO SKINS
STARTS Thursday, MAY 12th — ENDS Monday, JUNE 6th
The top 15 Gold card collectors will win a full set of Legacy Hero skins—that's a whopping 15 skins per person! Additionally, 30 more skins will be randomly given to the top 250 collectors.
**more info on the precise end date in the FAQ down below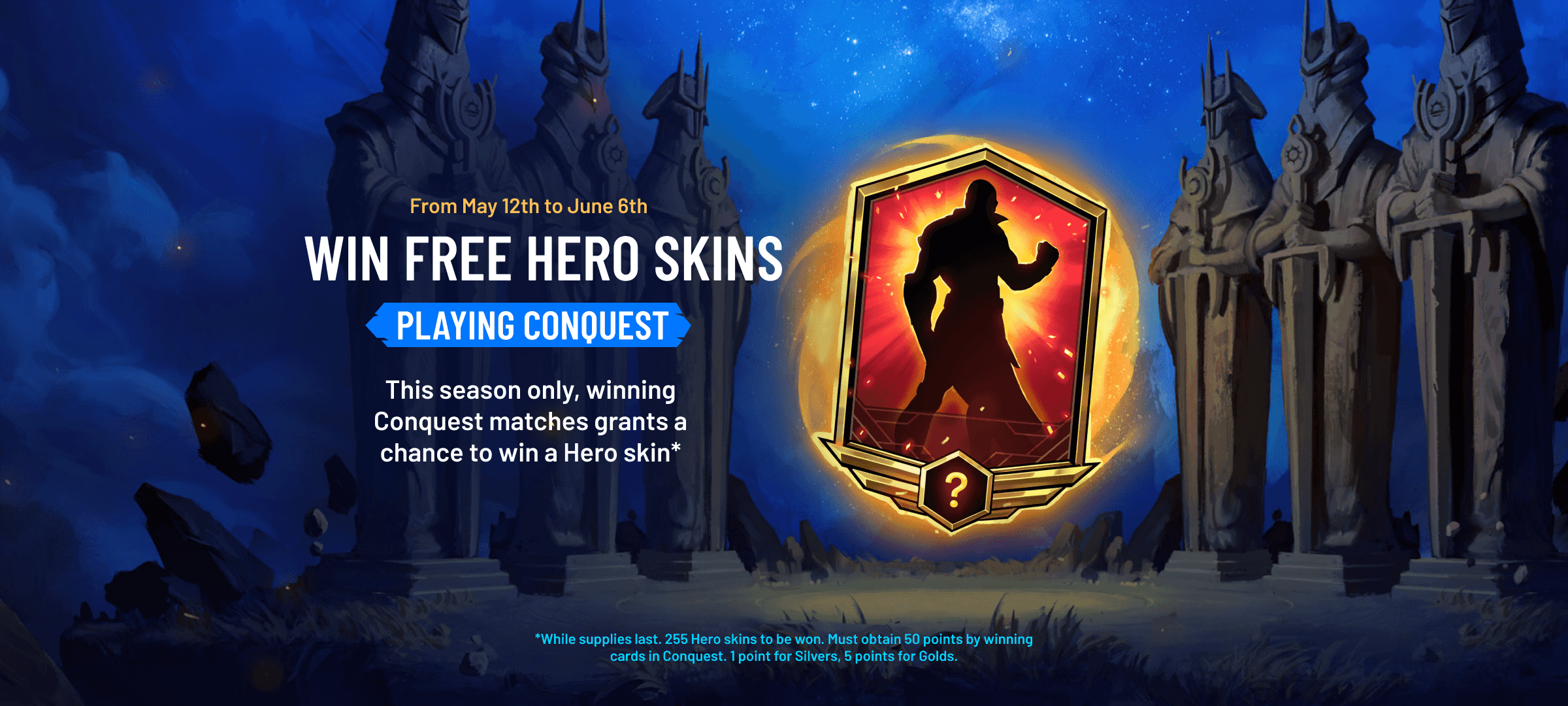 CONQUEST HERO SKINS
STARTS Thursday, MAY 12th — ENDS Monday, JUNE 6th
Players who win matches in Conquest have a chance to win a Legacy Hero skin! Every time you win cards—you get points! 1 point for Silvers, 5 points for Golds. Obtain 50 points for a skin! And, you can win more than 1 skin*
*While supplies last. A total of 255 Hero skins are available to be won

Which Hero skins are available to win?
All 15 Legacy Hero skins are available to be won. While a silhouette representation will appear in your Sequence Wallet, they will not work in-game until they are officially released.
When will I receive my Hero skin, as an eligible winner of this event?
With the exception of Conquest, eligible winners can expect to receive their reward shortly after the season ends (June 6th). Conquest players who win a skin will receive their skin after a 24hr grace period similar to minting new Gold cards.
If I don't end up winning one, would I still be able to get Legacy Hero skins somehow?
Of course! Once they are fully released and available to use in-game, all players will be able to mint new skins directly in-game by burning 🔥 (i.e. spending) 10-20 Gold cards (exact number to be confirmed).
What is the minimum leaderboard ranking that I must reach to be eligible for the random raffle for the Hero skin reward?
Players must have reached the rank of Prophet upon the conclusion of the season (June 6th).
Which 30 skins are you distributing to the top 15 players of this month's season?
It will be randomly determined.
What do you define as being a "top" Gold card holder?
Trading card game (TCG) players love to collect cards, so we want to reward these committed collectors! Being a top Gold card holder means you own a lot of Gold cards, of any kind.
How many Gold cards must I hold to be eligible?
While there is no defined limit as the threshold will be dynamic, the current player in position #15 has over 1,000 Gold cards and the player in position #250 has 127 Gold cards. You can view a live list of top wallet addresses here.
For how long must I maintain a top Gold card holder spot to be eligible for the rewards?**
Some time between May 25th — June 6th we will take what's called a "snapshot" and distribute the rewards to those eligible.
Are the top 15 Gold card holders included for the 30 individual skins being given out to the top 250 holders?
No. The top 15 Gold card holders are excluded from these individual skins rewards, as they would already be receiving a full set of skins.
What exactly are the 15 Hero skins in the full collection?
There is 1 for each Hero in the game! Last month we unveiled the Legacy skin for Fox 🦊—but that's the only one we revealed so far.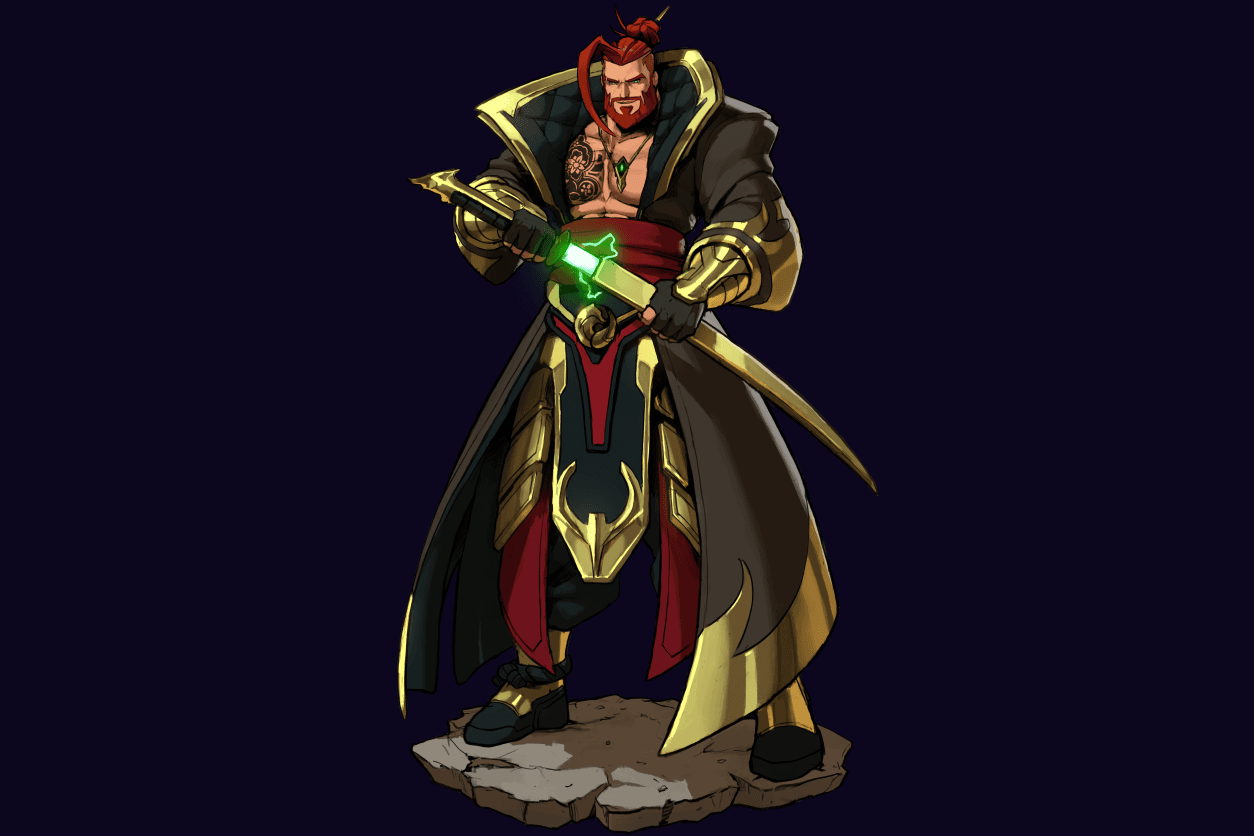 When will I receive all of my Hero skin rewards?
While you don't have to do anything special to confirm the reward, be sure to check at least once a few days after the season ends to know for sure if you're a winner! You can check your Sequence Wallet every so often under the Skyweaver collection during the season and the item would also appear in your wallet transaction history if you're a winner.
How will I know if I'm a winner? Will there be some sort of message in-game?
During the end game screen when a Conquest match is complete eligible winners will see a Hero skin reward animation!
I won some Conquest matches before the announcement. Are those wins eligible?
No. This event begins Thursday May 12th around 7:00 pm EST, when the latest patch goes live.
Can I win multiple Hero skins in Conquest?
Yes! Every win grants you a chance to win while supplies last.
Last thing, keep an eye out on social media as the marketing and community team will also be giving away 30 additional skins as part of various community events online! So be sure to 👇
JOIN THE DISCUSSION! 🎙️
To chat with the rest of the Horizon team and our community, join our Discord server! Subscribe to our subreddit to share your ideas, and follow the Skyweaver account on Twitter or Instagram if you just want to say hey! Also—we're on TikTok! Skyweaver is in Open Beta and you can play free now at play.skyweaver.net.

Recent Posts


Recent Posts