We're Coming to TwitchCon San Diego!
Going to TwitchCon San Diego? Curious about SkyWeaver? If so, next week's your lucky one! We'll be on the floor at TwitchCon, Booth #130. Come talk to us, and crush some opponents in our Private Beta!
From September 27-29, some of our team members will be demoing SkyWeaver and doing a couple livestreams from our booth. For those of you attending the show, swing on by to play against our devs and grab yourself a beta key & Genesis card!
And for those of you at home, be sure to follow us on Twitter and Instagram for coverage live from the expo floor. We'll be doing special giveaways throughout TwitchCon on Twitter, so make sure you're following for your chance to win something special ;)

Follow us on Twitch and tune in to our streams every day for an exclusive live Q&A with our community manager and lead game designer, and a chance to win Genesis cards! Livestream starts at 7:30pm EDT/ 4:30pm PDT on each Friday, Saturday and Sunday of the show. See you there!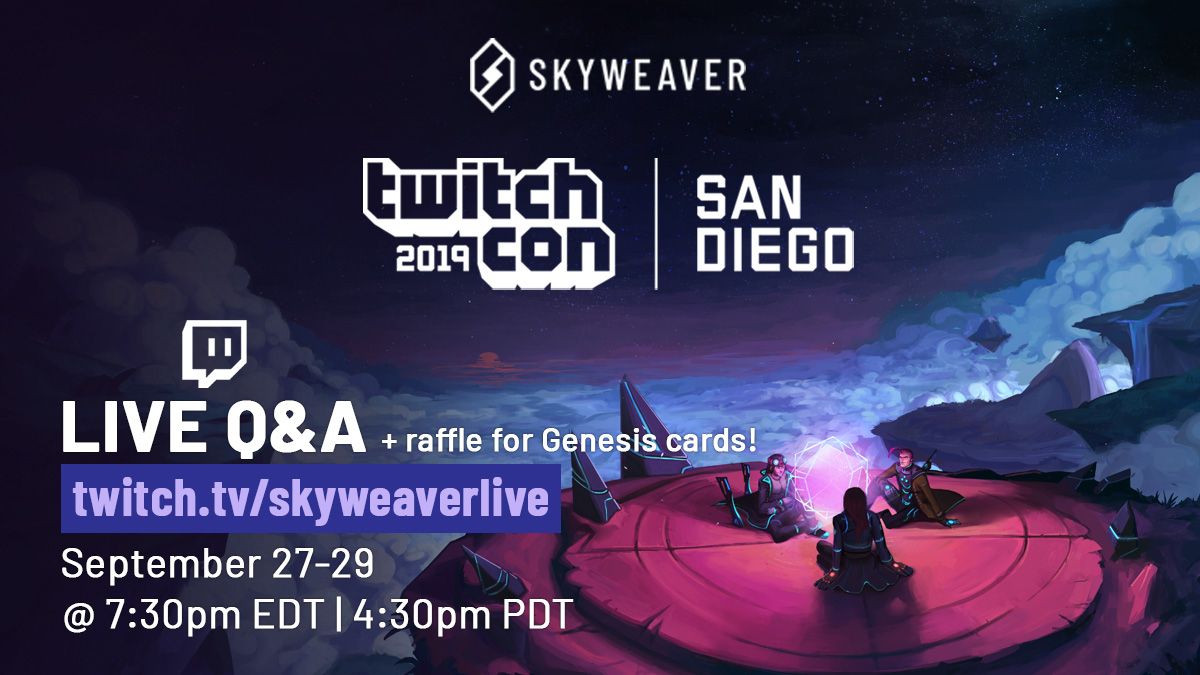 Recent Posts


Recent Posts