Skyweaver Twitch Extension
Exciting news for our Creative Creators and Twitch viewers: our Skyweaver CardBoard Live Extension is now live on Twitch!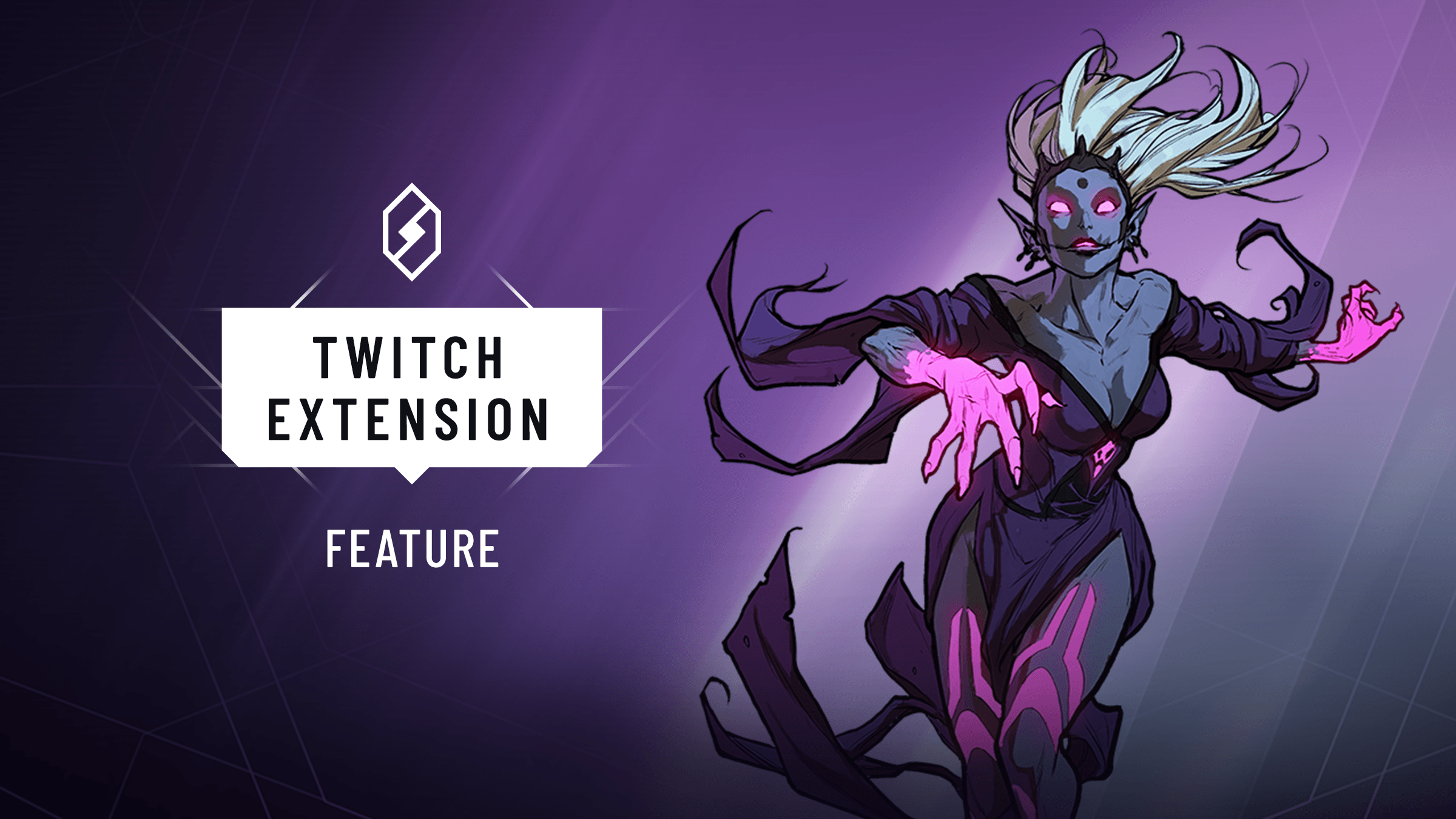 This nifty Extension will allow you to access a number of features when players watch a Skyweaver stream with it enabled by the streamer, such as detailed mouseover capabilities, deck and grave views, etc.
Crisp, clean and perfectly integrated, the Skyweaver Cardboard Live Extension gives you the ability to mouse-over cards in hand and take a look at the players' decks and graveyards. Read the descriptions of not just the cards, but the attachments as well. Get a closer look at the game and play along with your favorite Twitch streamers.
Want to try out the extension in your streams? Here is a step-by-step guide to getting it installed.
You're set! Tell your viewers to interact and have fun!
If you're a viewer, once your favorite Skyweaver streamer has the app installed, all you have to do is click on the Skyweaver Cardboard Live icon to enable it (it will be hovering in the right side of the screen). Once enabled, you can hover around and mouse over the cards you want more details of. You also have the option of adding it to your channel with a simple click of a button!
That's it! Have fun in Sky and let us know in Discord what you think 😃

Recent Posts


Recent Posts