There's a lot going on in a Skyweaver match. Spells, Play Effects, Attachments, Triggers—there are several effects and abilities to consider. In the heat of battle ⚔️ it's easy to miss a few debuffs here and there. But with this patch, we aim to heighten your senses—providing those critical details in the time you need them!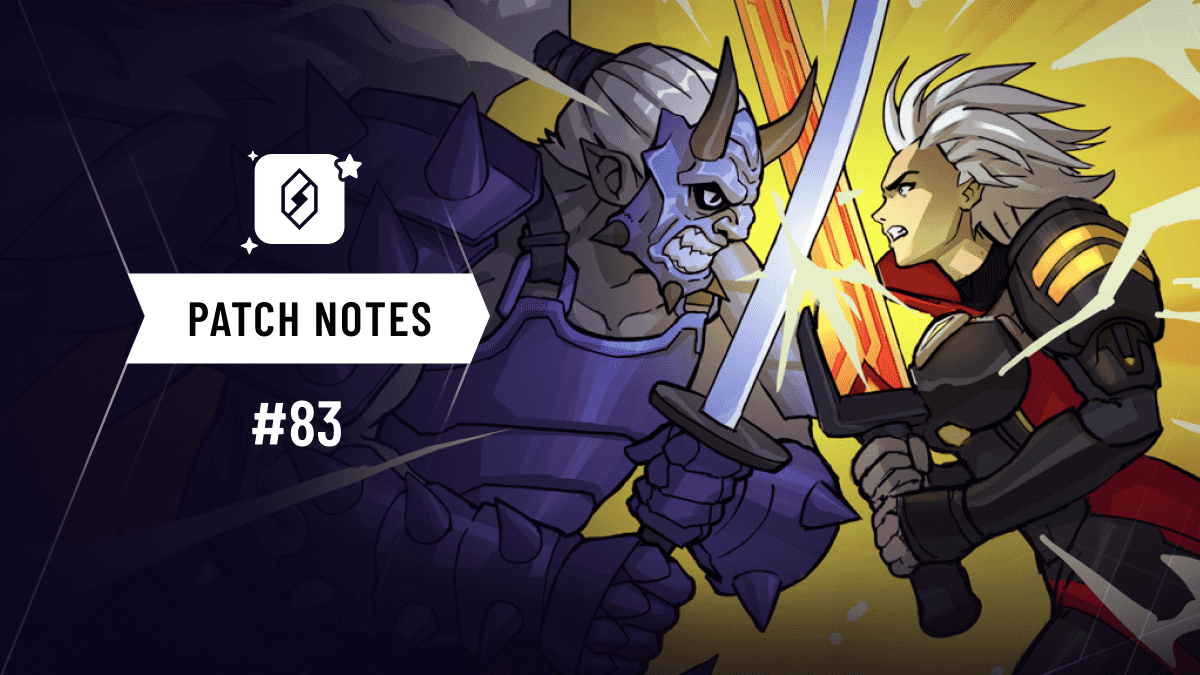 📺 Earth, Fire, Water, Metal, Mind, Earth, wait… did I say Earth? With these new sidebar features, who cares! 😄 Checking for Sky Phoenix's ability has never been easier.
New Features ⭐
Added Spell & Unit icons in the deck & graveyard sidebars.
Added a breakdown of the elements & types of cards in the deck & graveyard sidebars.
Added Buffed/Debuffed icons to cards in the deck sidebar.
When an enchant is attached to a unit, the text that pops up with its name is now green or red to represent if the enchant is positive or negative.
Android In-App Purchase for Conquest Tickets enabled!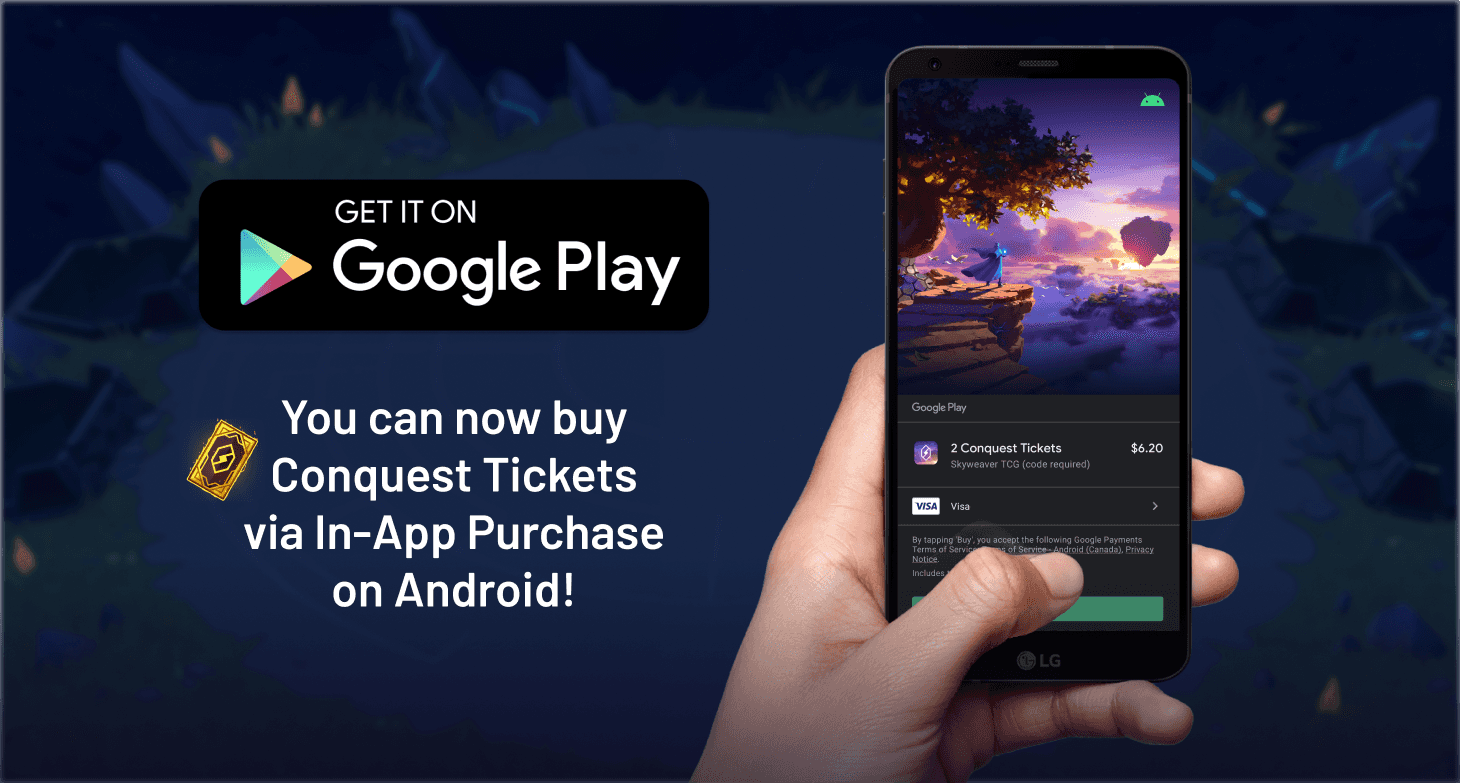 New "Decks" page accessible from the navigation bar! Here you can easily create new decks or select curated decks from top ranking players via the Market.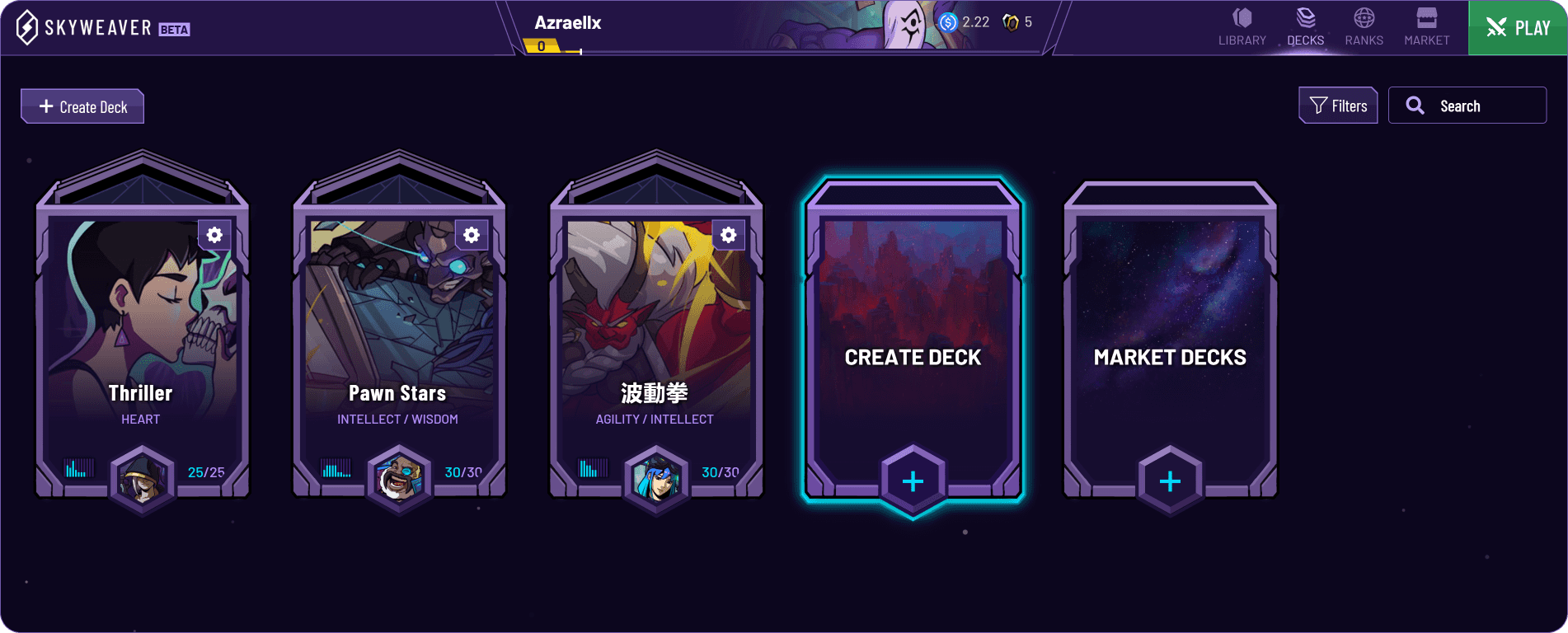 Improvements 🦾
Moved the card grade (Base, Silver, Gold) to the top of the card library filters.
Added a refresh button to the "lost connection" modal in the main menu.
Conquest rewards won't automatically flip, letting you decide when to reveal them ✨
Improved the visual style of the deck & graveyard sidebars.
Added a delay to the "no actions left" animation on the end turn button to make it more noticeable.
Moved the "Continue" button at the end of the game to the same place as the End Turn button.
Bugfixes 🐛
Fixed a bug where we'd skip some match end animations if a player conceded.
Fixed a bug where fees displayed were not exact in market buy orders.
Constructed Conquest SkyTags will now show the appropriate Constructed rank, instead of Discovery.
Your Hero will no longer say "it's low on time" during the card selection phase.
Fixed misaligned flags on SkyTags in-game.
Fixed a bug where the Sequence Wallet would show an incorrect order if the selected chain was not set to Polygon.
Fixed a bug where units returned from the graveyard could be grayed-out. Even Bouran has their limits 💀
Fixed a bug where you could mouseover your hand during the rewards screens.
Fixed the "Battery Saver" toggle not working correctly.
The "Download Assets" prompts should appear much less frequently.


Recent Posts


Recent Posts