Bedazzling Stallion - Patch #50
As if this Mighty Steed 🦄 was not gallant enough, we're beautifying it some more with new Banner and Armor animation effects! Charge into battle with this or any other card that has these two keywords to see the dazzling sight! There are also changes to the main menu, including the card detail page!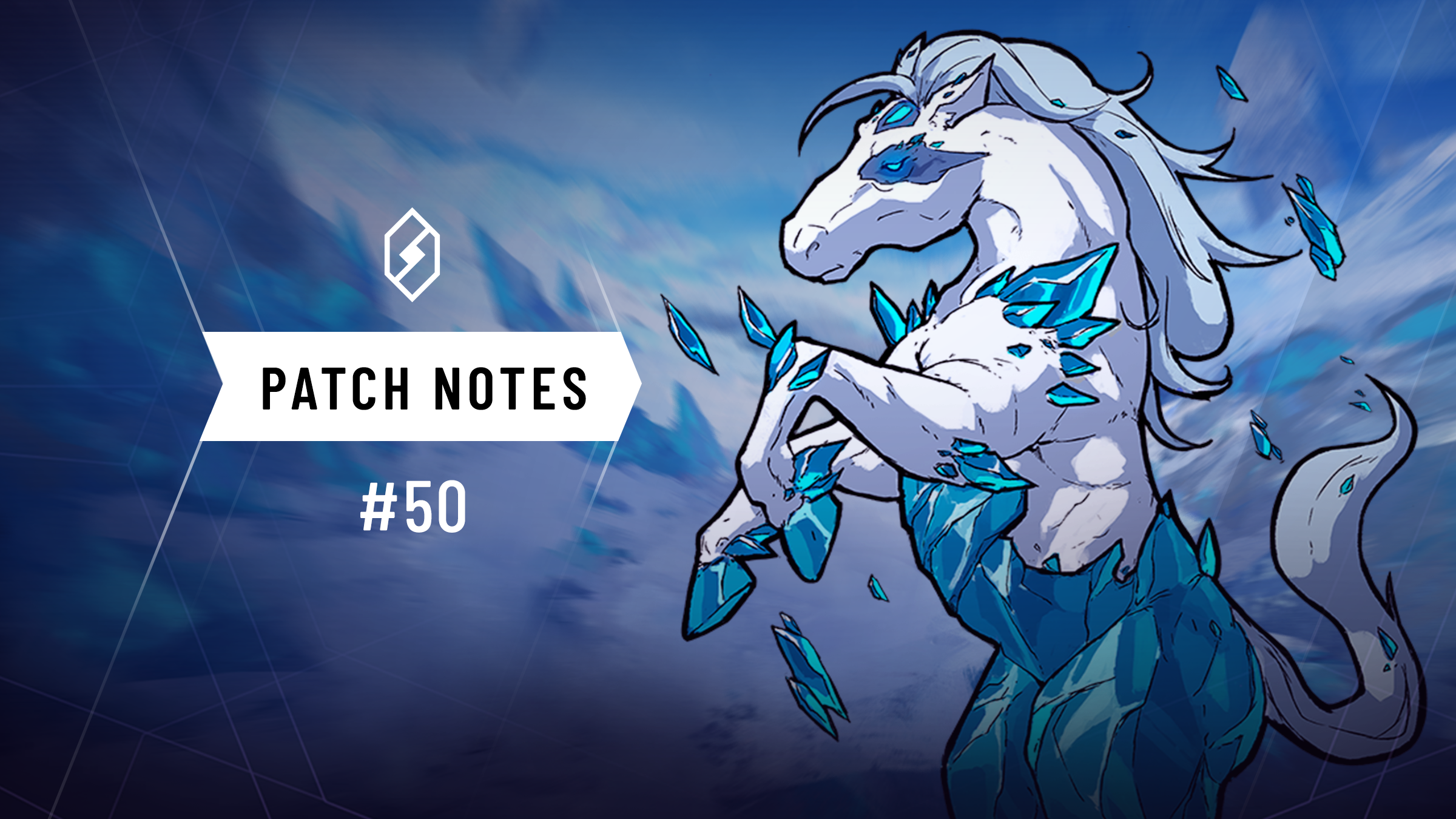 Improvements 🦾
New Banner animations
New Armor hit animation
SkyTags now appear in-game
Improved tutorial loading
Speed increase during lots of repetitive animations
New card details screen 😊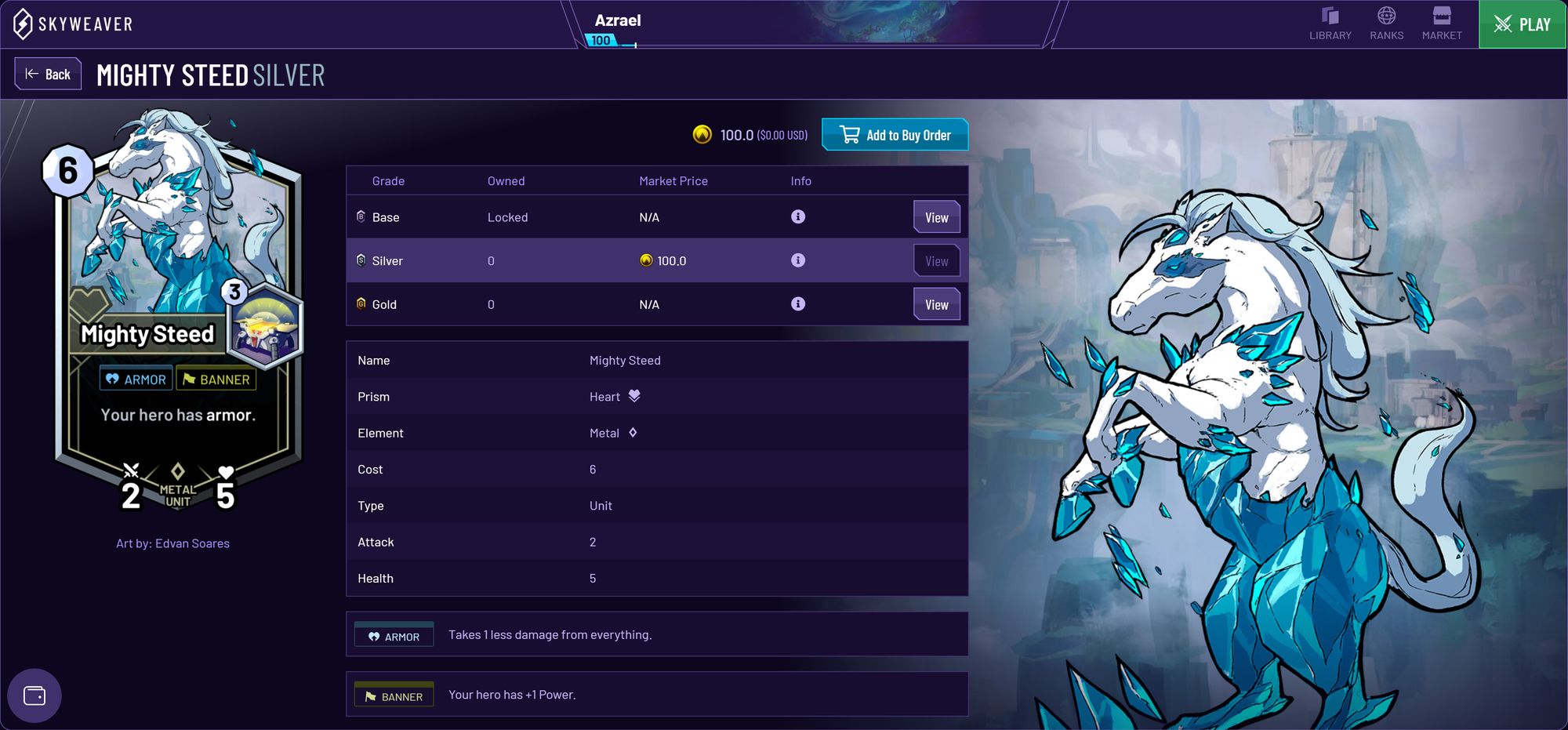 Changes ⚙️
Artist names were moved to the stats table on mobile
Removed player name from Hero character
Info tooltip no longer shows up in the menus on mobile
Adjustments for the action history button and mana vials
Action history scroll bar resized to fit the screen better
Bugfixes 🐛
Fixed empty match end screen
Fixed sun rendering issues
Fixed background image bleeding (the technical kind 😛) on card details
Fixed some card asset URL errors
Fixed missing SkyTag card art images
Fixed tutorial from redirecting some users to the menus incorrectly
Fixed 'match found' queue bug that affected some players

Join The Discussion! 🎙️
To chat with the Horizon Games team & our community, join our Discord server! Subscribe to our subreddit to share your ideas, and follow the SkyWeaver account on Twitter if you just want to say hey!
If you haven't already, sign up to become a SkyWeaver today. Get invited to play our Private Beta and participate in Season 0!
Check back here again soon, and to get notified of our latest blog posts, subscribe to our newsletter.

Recent Posts


Recent Posts