The Return of Ponderous - Patch #24
This week bring the return of Ponderous, a magisterial unit capable of manipulating the mana cost of ally spells!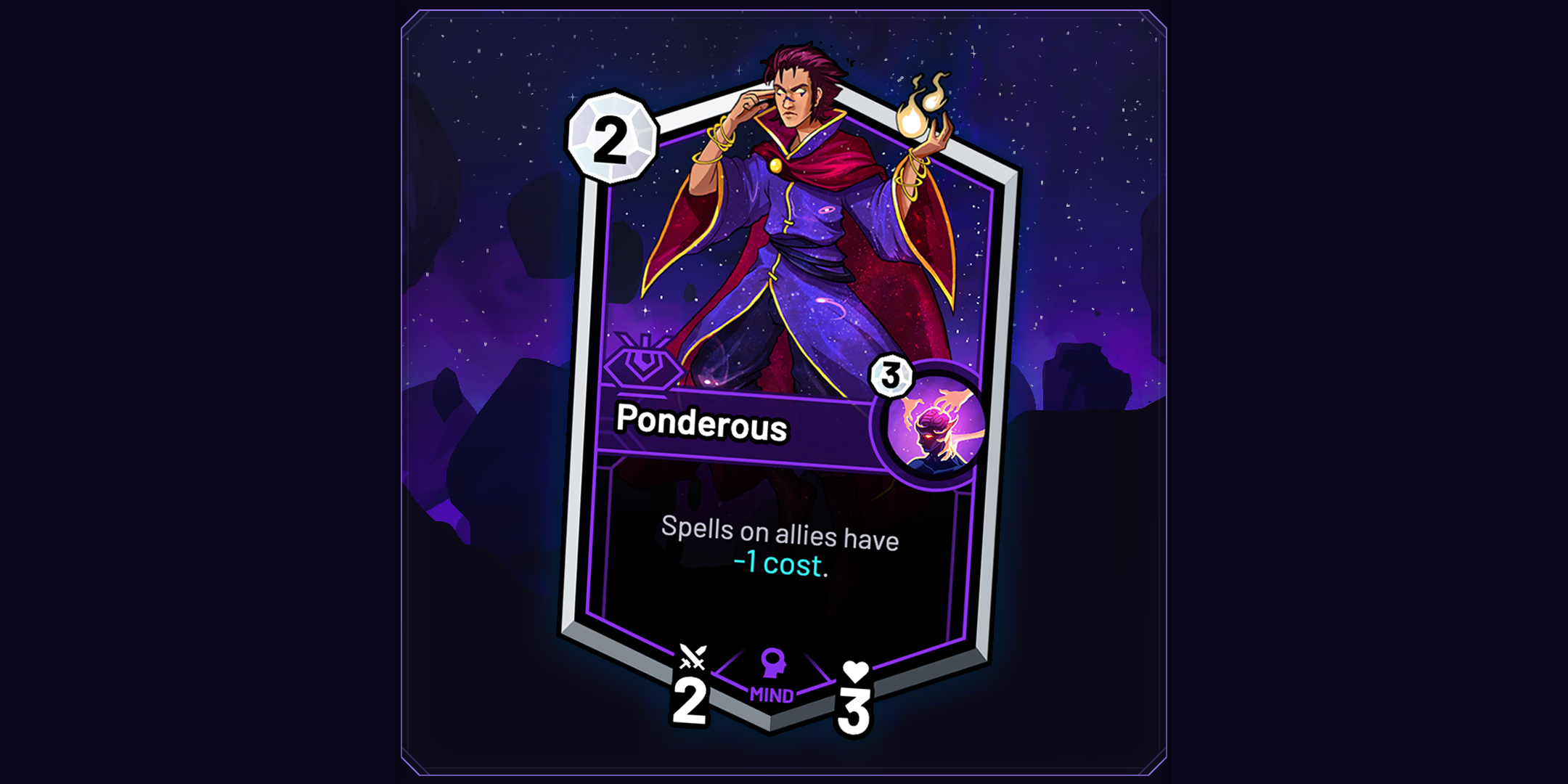 Features
Players will now be able to see heroes in the match history!

Fixes
Ent Mask now correctly applies its buff if it's dusted while in your hand
Fatigue (drawing from an empty deck) damage now shows a damage animation ⭐
Deck view sidebars no longer overlap
Reconnect stability improvements
Cards
More Heart nerfs. Replaced "summons" with "conjures" for drawing spells onto units. As usual, not all changes included, such as prism-only.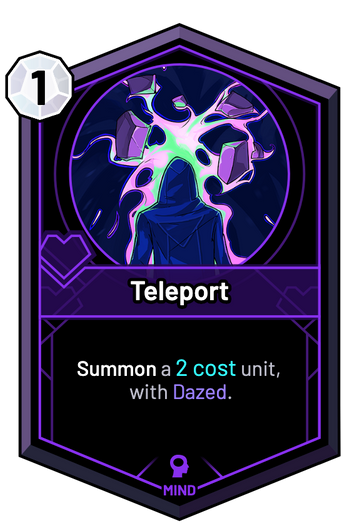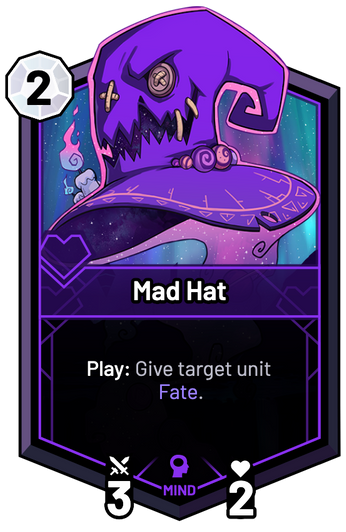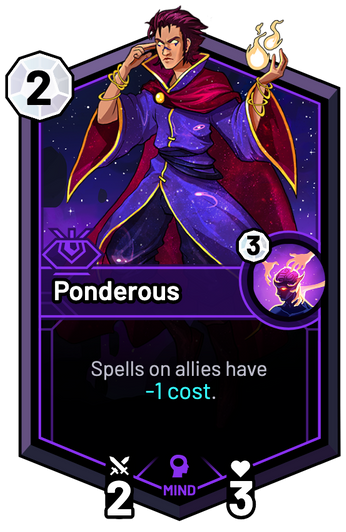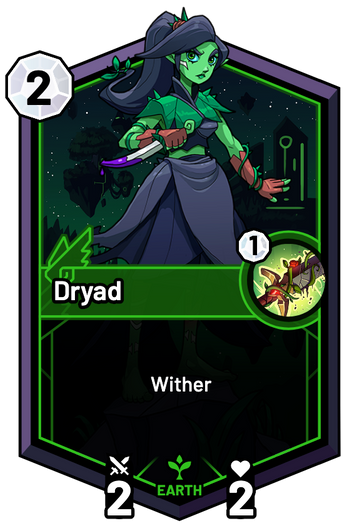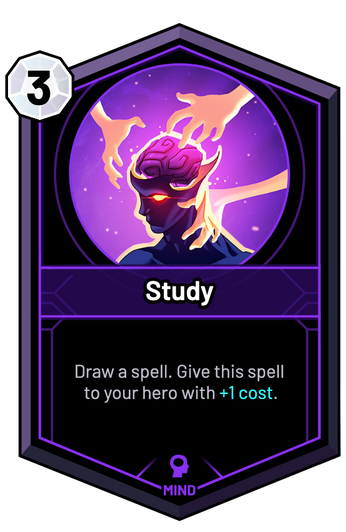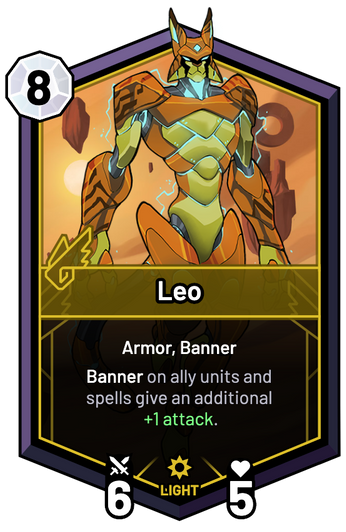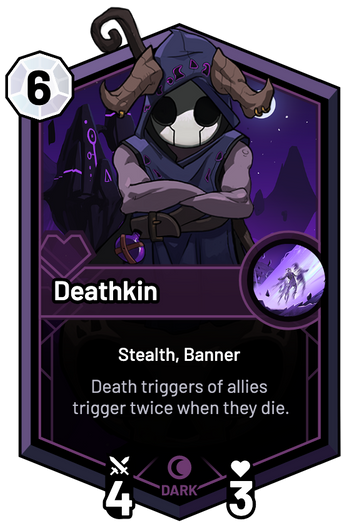 Wall of Dead (351)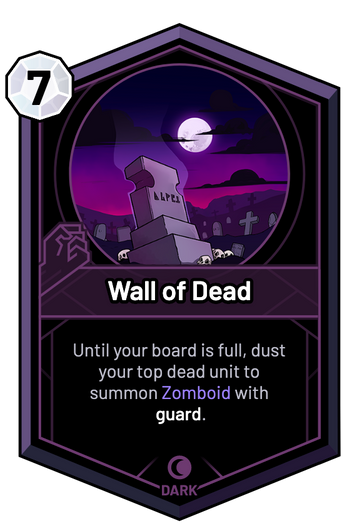 Cost: 6 => 7
Nerf. This is a one-card full board, and it's been doing work - especially since it gets damage in even if immediately cleared.
---
Coffin Moth (717)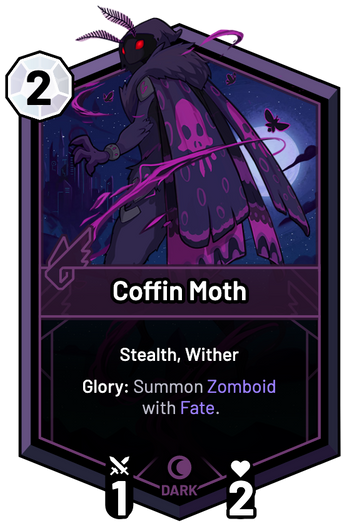 Cost: 1 => 2
Text: Glory: Summon Zomboid. => Glory: Summon Zomboid with Fate.
The end of an era! Coffin moth moves up the curve, with additional upside to Glory.
---
Charmling (755)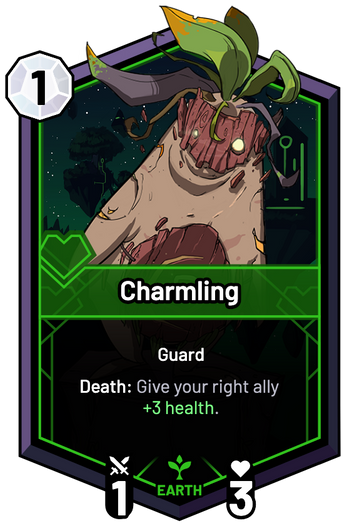 Text: Death: Give your right ally +4 Health. => Death: Give your right ally +3 Health.
Health: 4 => 3
Heart nerf, I see this do good work next to armor guards.
---
Cloud Sloth (762)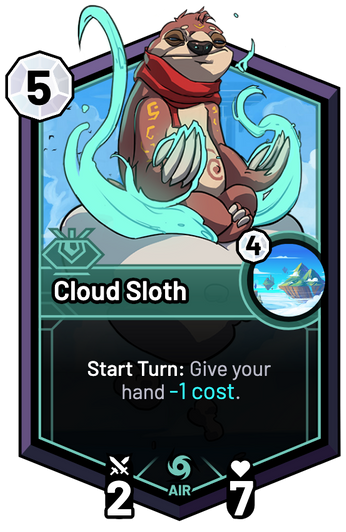 Health: 6 => 7
Small buff, spell was nerfed +1c.
---
Necrosiss (882)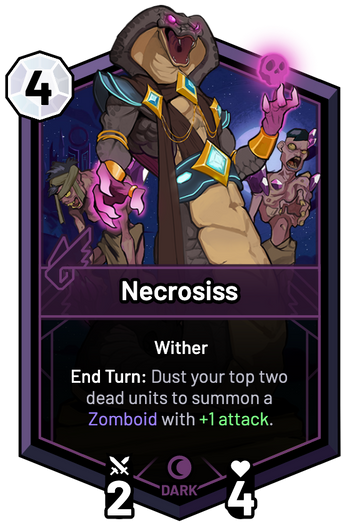 Health: 5 => 4
Nerf, this card pumps out good stats for the cost with just one trigger.
---
Vlad (441)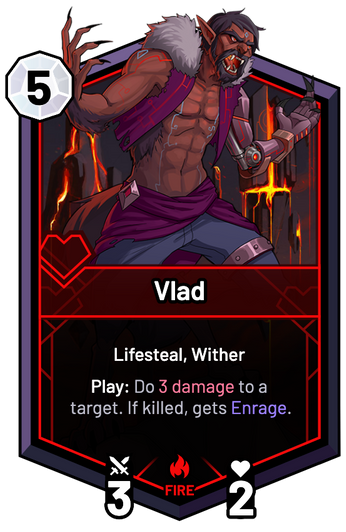 Text: Play: Do 3 Damage to a target. => Play: Do 3 Damage to a target. If killed, gets Enrage.
Spell: Enrage => None
Small nerf to the reliability of the spell.
---
Cleo (733)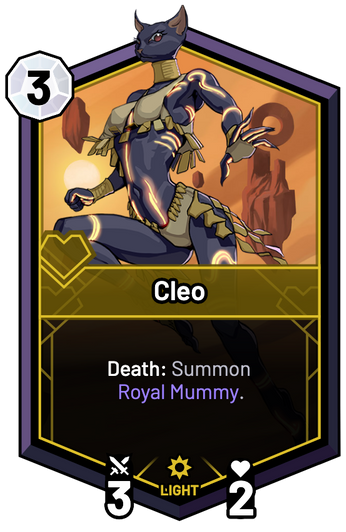 Keywords: stealth => None
Nerf to a consistently strong performer, in Heart no less. Makes banner a more consistent way to kill the first half.
---
Tradewinds (781)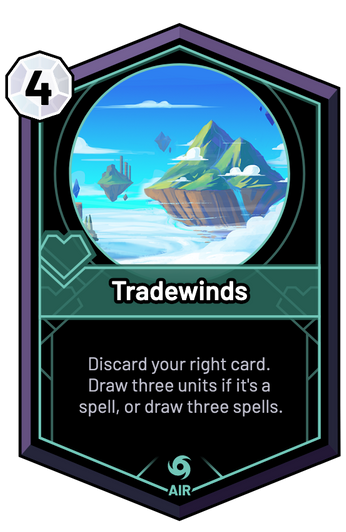 Cost: 3 => 4
Has been a premier draw spell for a while, let's see if it's worth 4 mana.
---
Meranda (857)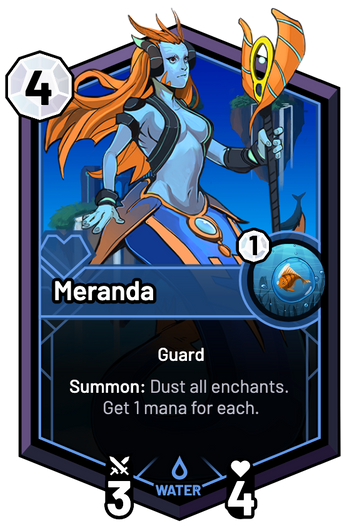 Health: 5 => 4
Another heart nerf, card has good stats and draws a card.
---
Foul Stench (53)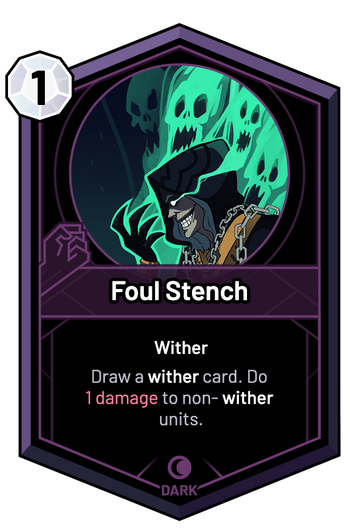 Cost: 2 => 1
Text: Draw a wither card. Do 1 Damage to enemies. => Draw a wither card. Do 1 Damage to non-wither units.
Prism: agy => str
Reverting to an older symmetrical version. This was one of the first one-sided AoE spells, but other cards have picked up that job since.
---
Hydrex (693)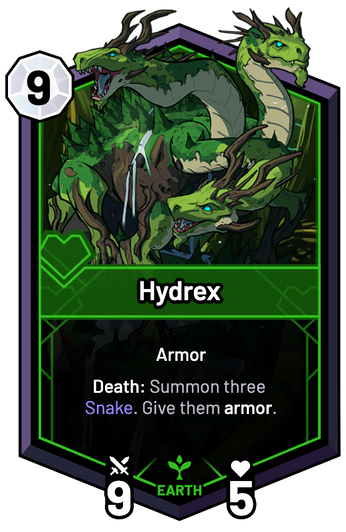 Health: 6 => 5
Armored hp nerf.
---
Giza (924)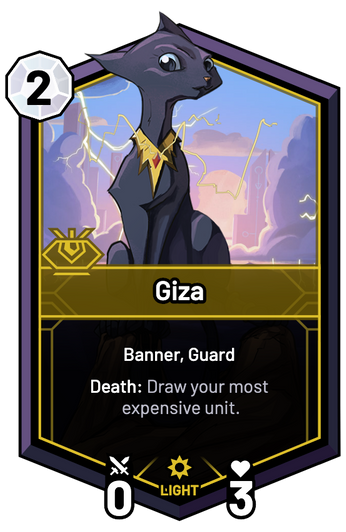 Keywords: banner => banner,guard
Buff to a 0atk unit, overall we might be a little light on guard these days.
---
Inspirator (470)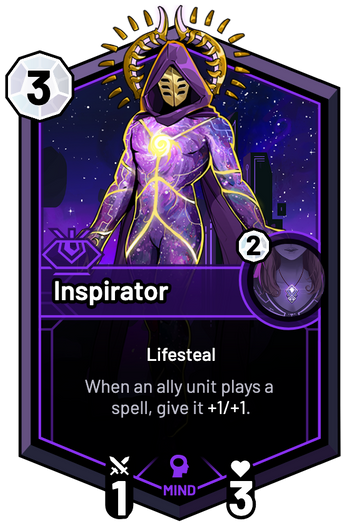 Cost: 2 => 3
Keywords: None => lifesteal
Prism: hrt => wis
Back to Wisdom, and bumped up to 3c with lifesteal. The base effect is pretty good, with a pretty efficient spell as gravy.
---
Glacier Hulk (910)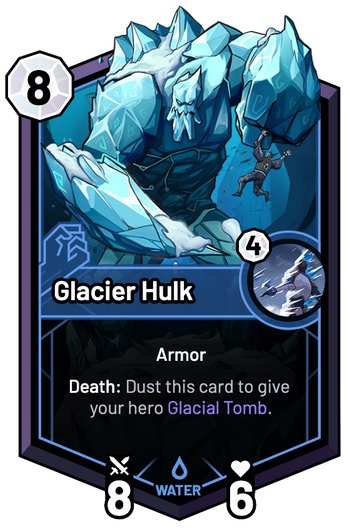 Health: 7 => 6
Another armored HP nerf.
---
Silence (989)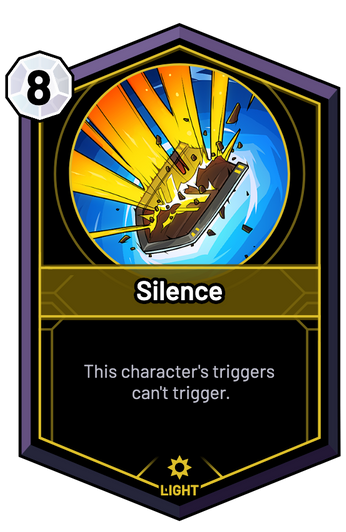 Cost: 5 => 8
Making this enchant stronger, and now no two enchants have the same cost. Still need to make more cards with Silence.
---
Deactivate (1023)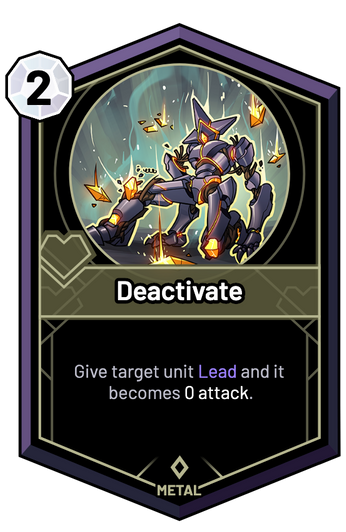 Text: Give target unit Dazed and it becomes 1 Attack. => Give target unit Lead and it becomes 0 Attack.
Buff to removal aspect, and now there's a way to Lead enemies. (Looking at you Arcadeum Mask.)
Krakus (962)
Bonfire Shaman (824)

Recent Posts


Recent Posts