Mini-Expansion #3 - Elemental Eruption!
A happy April to all denizens of Sky! I'm sure you're all as excited as we are for the larger expansions coming later this year announced in our roadmap blog post, and we'll have more updates on those in the future, but for right now, we have another Mini-Expansion to announce! This third Mini-Expansion will be our last one for a while, as we'll be moving on to our larger set release model with a large 50 card major set and a smaller accompanying set released two months after.
Without further ado, let's take a look at Mini-Expansion #3 - Elemental Eruption!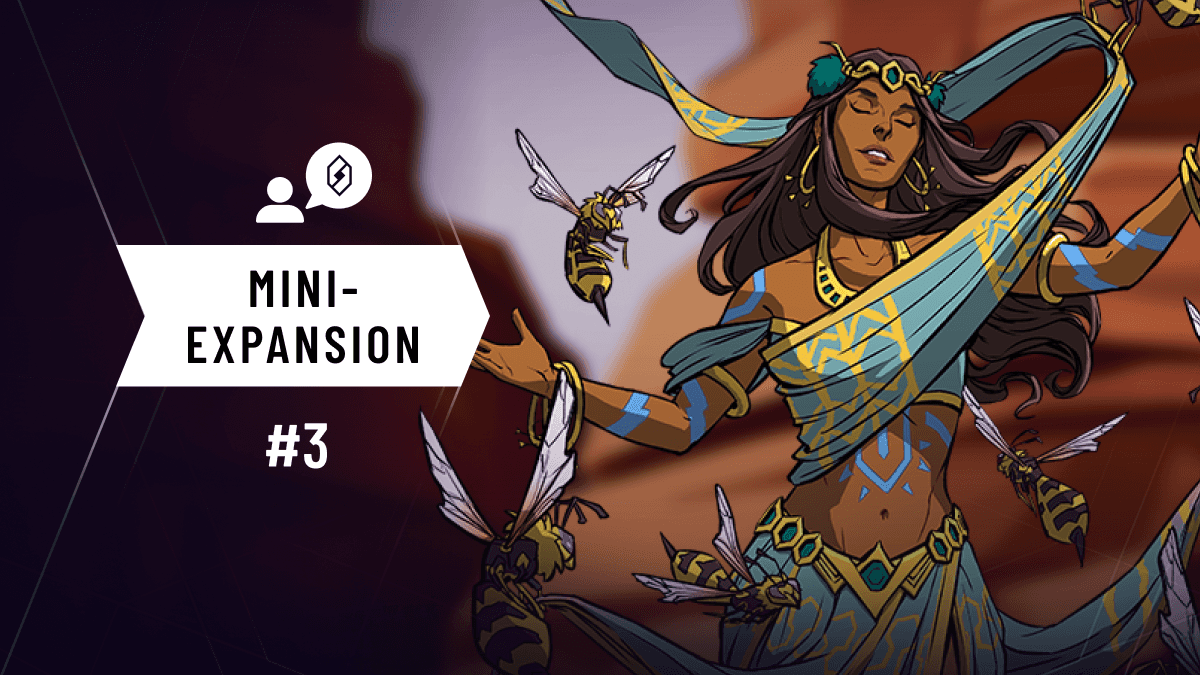 As the name implies, this mini-Expansion is themed around the Elements of Skyweaver, and provides tools to help players build around specific elements. Like our previous two Mini-Expansions, this Mini-Expansion contains 10 new cards, one Unit and one Spell, for each of our five Prisms. You can learn more about our previous Mini-Expansions below.
This new Mini-Expansion has a number of amazing and Unique Cards. As some teasers, you can expect:
A Unit that can create up to nine copies of a certain Unit.
A card that is a throwback to a particular rainbow themed card from the game's past.
A Unit with an Inspire Dark: effect that summons a specific Unit.
A Spell with the text "for each card in your hand of their element."
That's all for teasers, but we wouldn't leave you without a proper spoiler from the new expansion, and we've got a hot one this time, in the form of Raze the Banners!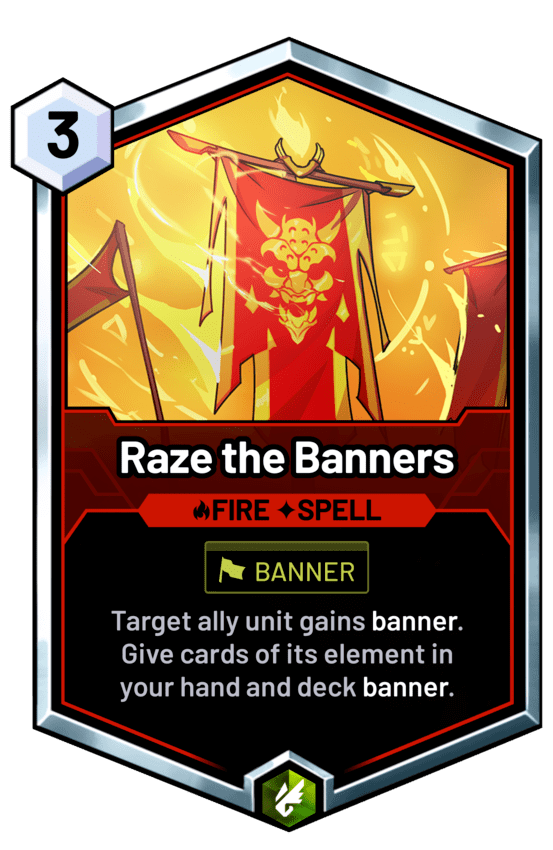 "Oni commanders often set their own banners ablaze before a battle, making their forces appear like a roaring wildfire rushing towards the enemy." - Histories of Sky.
Roar into battle with your banners razed! Similar to Glorious Mane, Raze the Banners serves to open up new options for decks focused around a particular Element - while the card itself is Fire, it is flexible, and can be used to grant Banner to cards of any Element. Perhaps a crafty Zoey player could use it to enhance their Dark cards, or an Iris player might buff their Air cards to allow for more sustained Hero damage over time. Raze the Banners offers a lot of different deckbuilding opportunities, and we're so excited to see what opportunities it will open up for more elementally minded players and decks.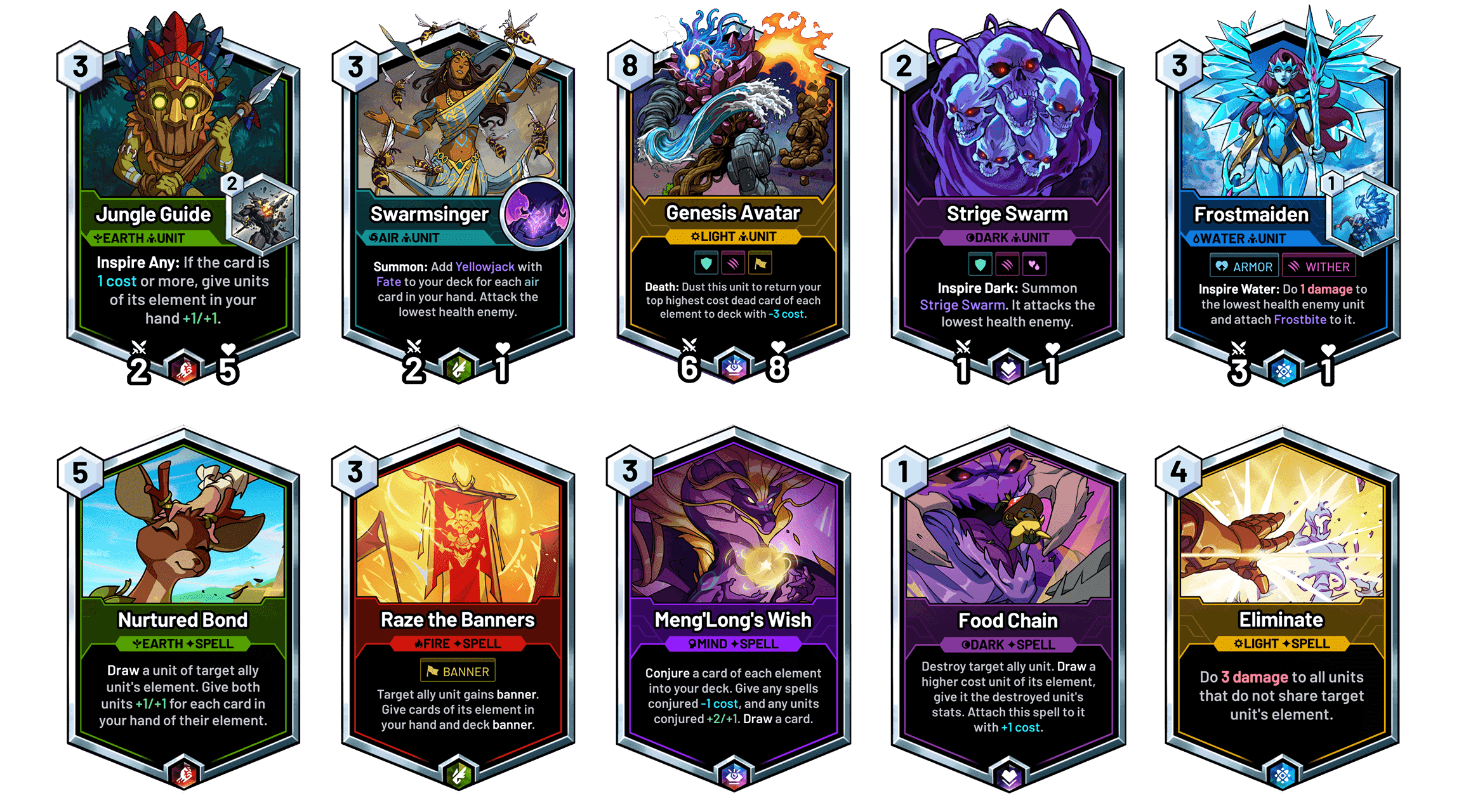 Follow us on Twitter @Skyweavergame to get sneak peeks at the remaining cards we'll be revealing. A new card will be showcased every weekday, so be sure to follow us there to catch all the updates!
As more cards are revealed, we'll add them to the gallery in this blogpost, and next Wednesday during our community livestream on Twitch, we'll showcase the final unrevealed cards.

Before we go, I'd like to share one other teaser in the form of the art for a card that was one of the Game Design team's personal favorites from the Mini-Expansion: Swarmsinger, one of only a few people in all of Sky who the normally fierce Yellowjack trust enough to consider their kin.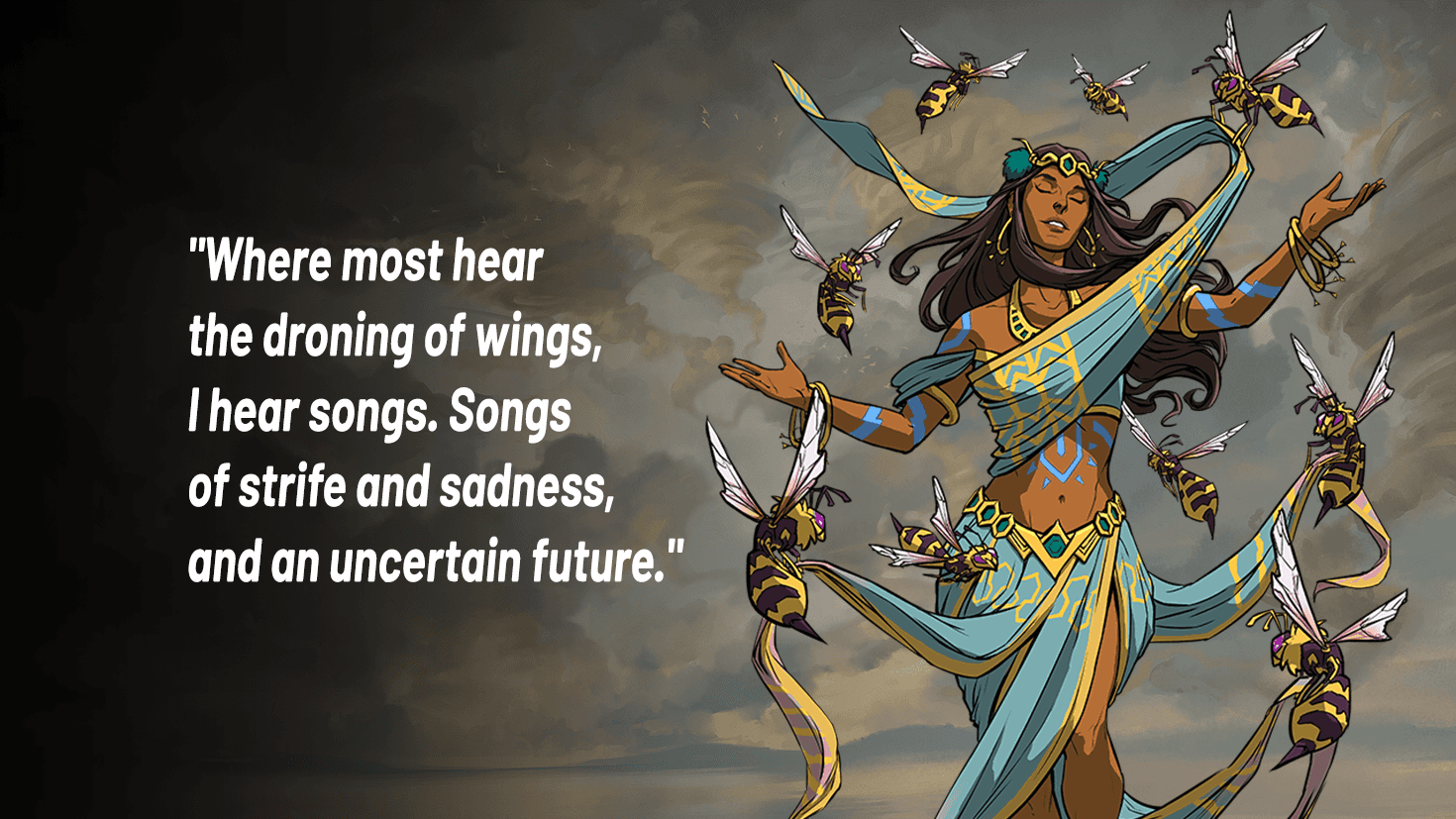 That's all for this Mini-Expansion announcement, but stay tuned, as our next set reveal and preview will be for our first Major expansion set, Clash Of Inventors! There's so many exciting new features and cards coming to Skyweaver in 2022, and we can't wait to share them with all of you!

Recent Posts


Recent Posts