Massive Update - Trading, Wallet, Ranks, Profile, SkyTags, Prism Heroes, and Deck Viewer!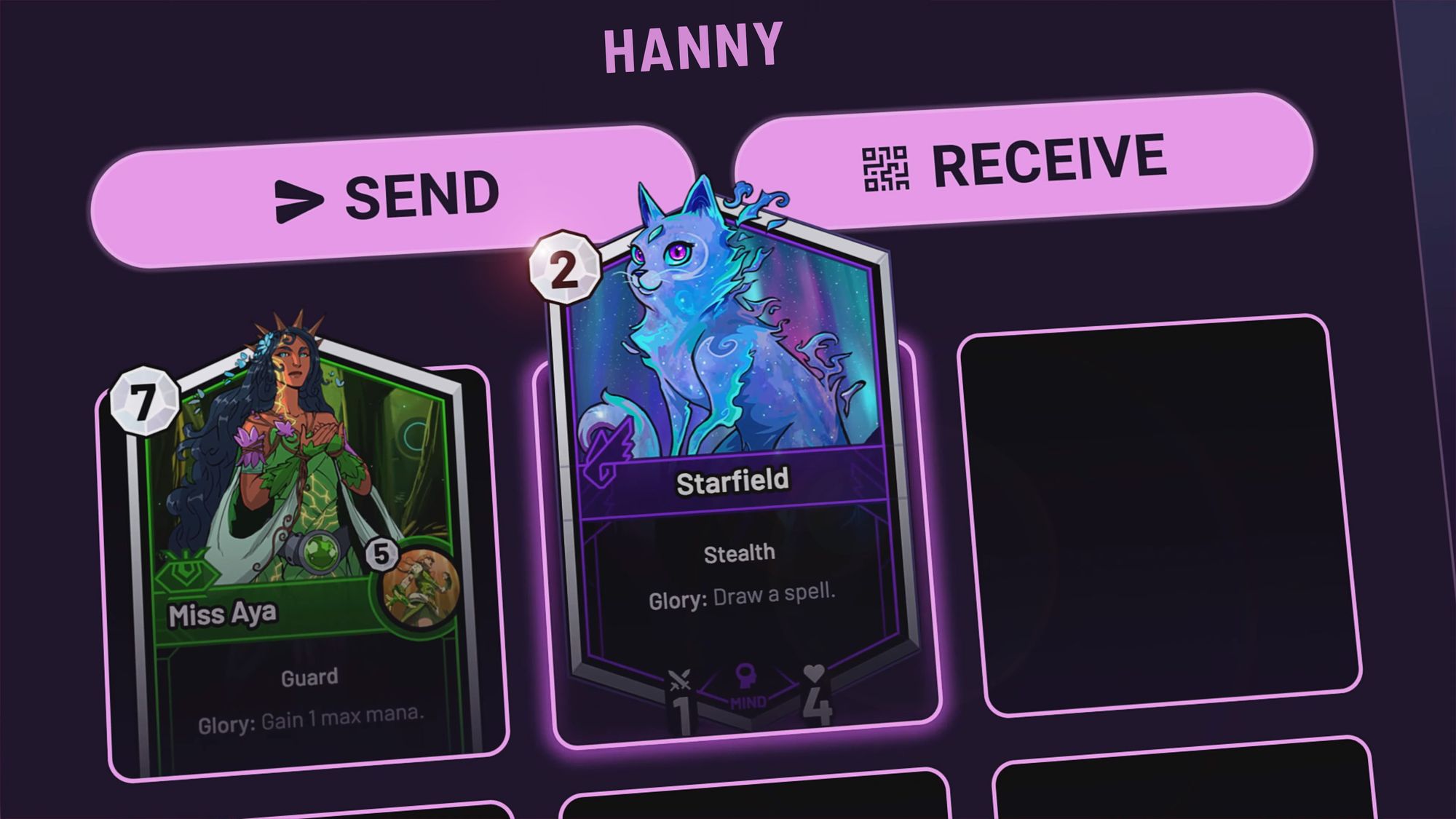 Yes, you read that title correctly 😄! Today's the day we finally launch the highly anticipated trading marketplace, new ranking system, revamped Prism heroes, profile screen, SkyTags, and to top it all off, the Arcadeum Wallet! Welcome to SkyWeaver's Private Beta, version 2.
Trading
Yeay! We've launched the beta version of the SkyWeaver trading marketplace and we couldn't be more excited to share it with you all. Finally we can enjoy a digital TCG where we can actually trade cards with each other like we do in real-life. We're proud to let you know that our trading marketplace is built on the foundation of an open commerce network called Ethereum. All trades occur on the Ethereum testnet (testing network), which means the assets (aka cards) are completely in your control to securely trade with friends. As you can see by the screenshots below, we've made it incredibly simple to buy & sell items just like you would in any online marketplace today! We hope you enjoy it and look forward to your feedback and wishes.
Also please keep in mind that this is a testing period and the cards will eventually be reset when we move over to Ethereum mainnet (main network) come open beta. If you have any questions (or anything else), our dev team will be more than happy to help you out on Discord!
Arcadeum Wallet
Introducing the Arcadeum Wallet browser edition! Tap the icon on the bottom left of the screen to bring up your personal wallet containing all your SkyWeaver assets! Here you'll be able to backup your account (in case you lose your password!) and add friends to send them cards! Upon reaching level 5, 25, and a few other levels, you'll also receive free Arcadeum Coins to help test out the trading platform so you can dive into the action right away!
SkyWeaver is a true trading card game. SkyWeaver & Arcadeum leverage blockchain technology to give you full ownership of your digital items. It is an honor to welcome you to the new dimension of gaming. We are truly humbled that you have chosen to join us on this incredible journey. ✨
Ranks
In an effort to keep this blog post somewhat short, we've segmented the ranking system into its very own blog post, written by our meta-game designer Salvatore. Check it out here!
Disclaimer! Everyone's score on the learderboard will be reset Wednesday, Oct 30th, right before we plan to release this massive content update on Thursday morning (Oct. 31st).

Deck & Graveyard Viewer
To be clairvoyant is to posses the ability to perceive matters beyond the range of ordinary perception. With the inclusion of the our new deck & graveyard viewer, you'll become just that 🧐. Click or tap on the deck in-game to bring up the decklist. With this intuitive interface, you're able to see your remaining cards as well as ones you've already drawn! No more pen & paper, we've got everything you need right here.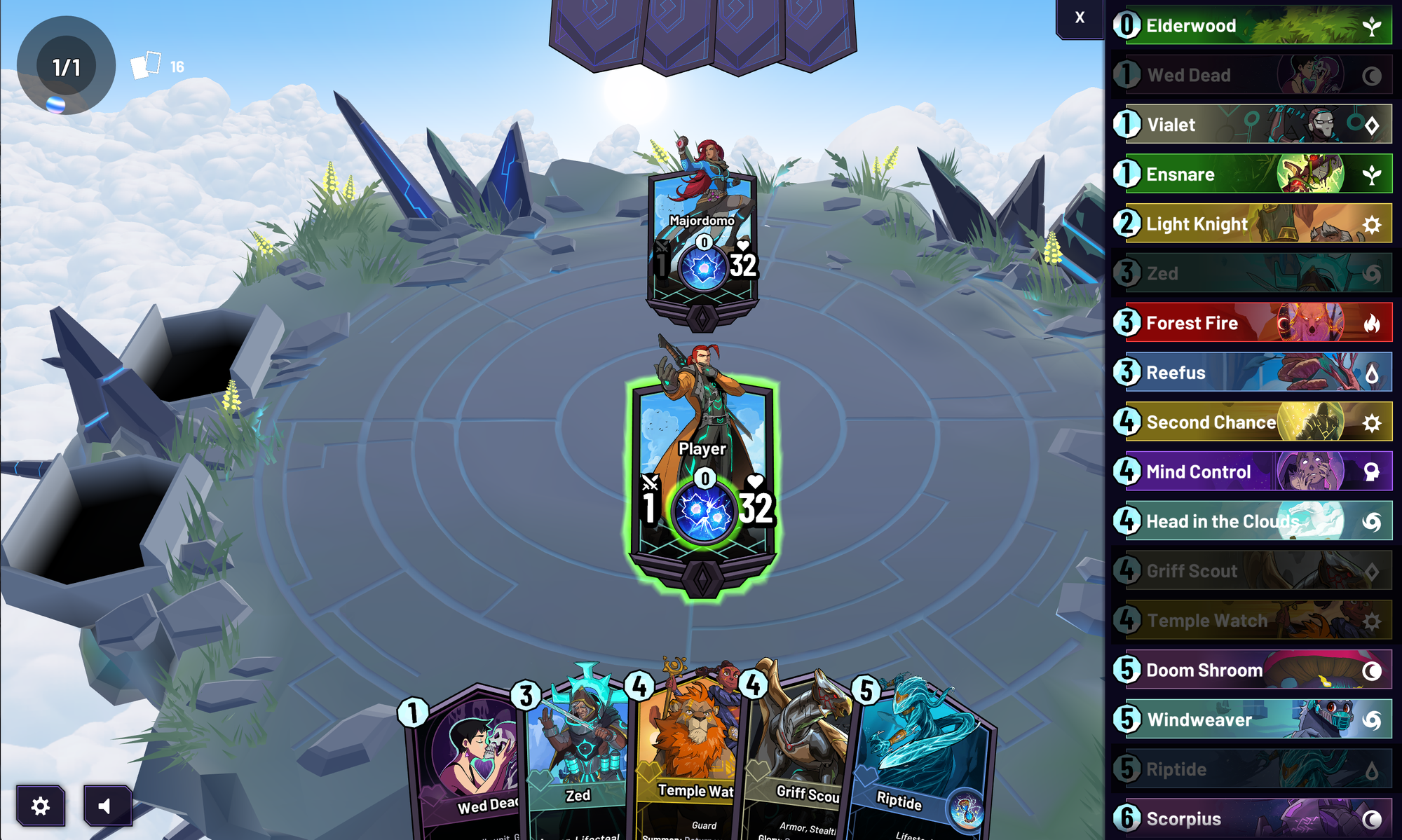 Profile Screen
Click or tap your name at the center of the top bar to visit your profile screen. Here, you're able to view all account-specific information, such as your progress towards completing the card collection, current ranks, XP required to level up, account activity and other cool stats (total games played, for instance)! You can change your username and desired language in the setting located at the top right of the menu. This is also where you'll be able to log out in case of the rare chance you actually want to stop playing SkyWeaver.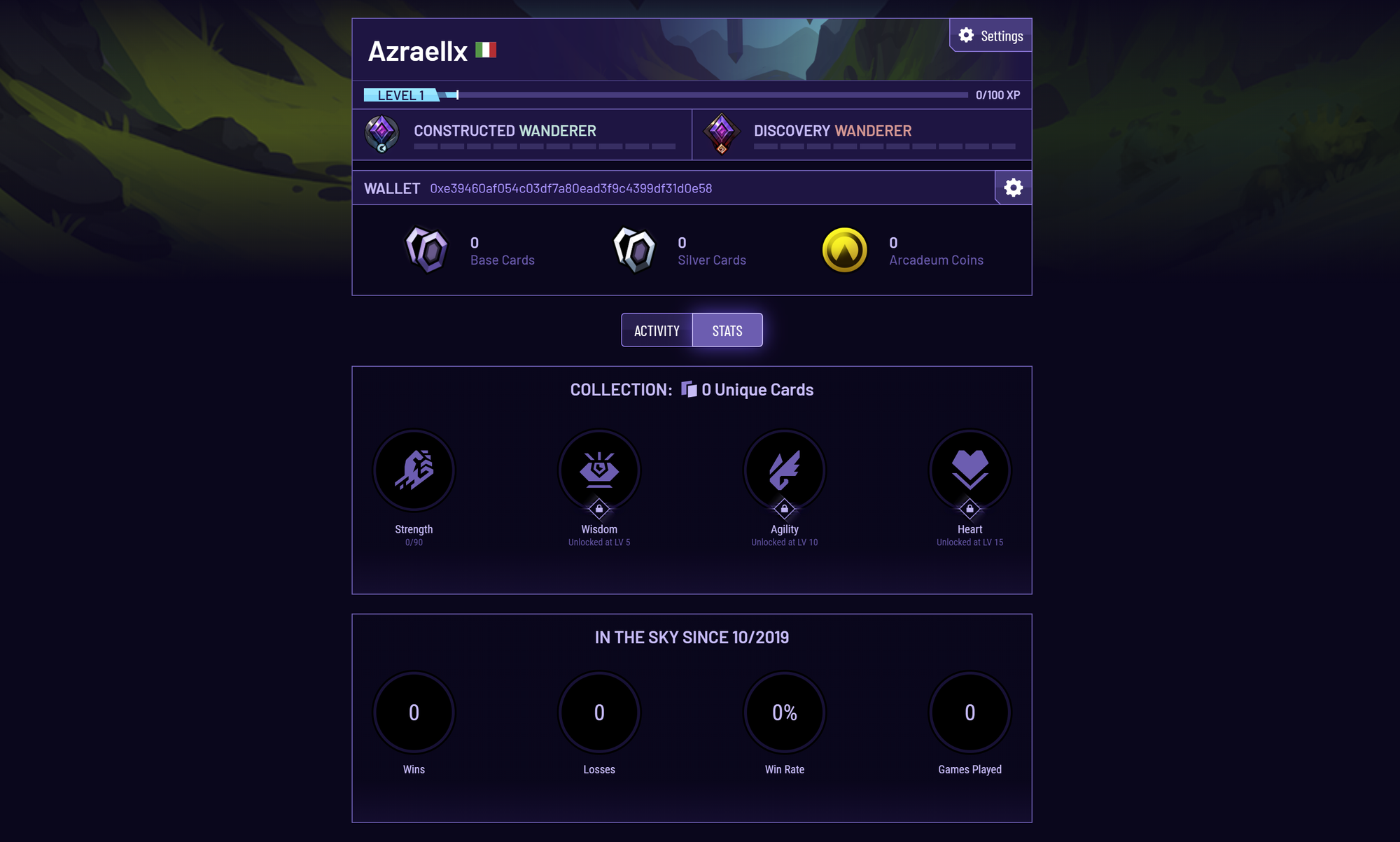 SkyTags
Express yourself! With the inclusion of SkyTags, you'll be able to show off your favorite card art or flex on your opponents with your extremely high rank (high rank not included). From the settings tab on the profile screen, you're able to choose which cover art to display from a unit or spell card you currently own. You can also select a flag! Who knows, you might even become the best player in your region!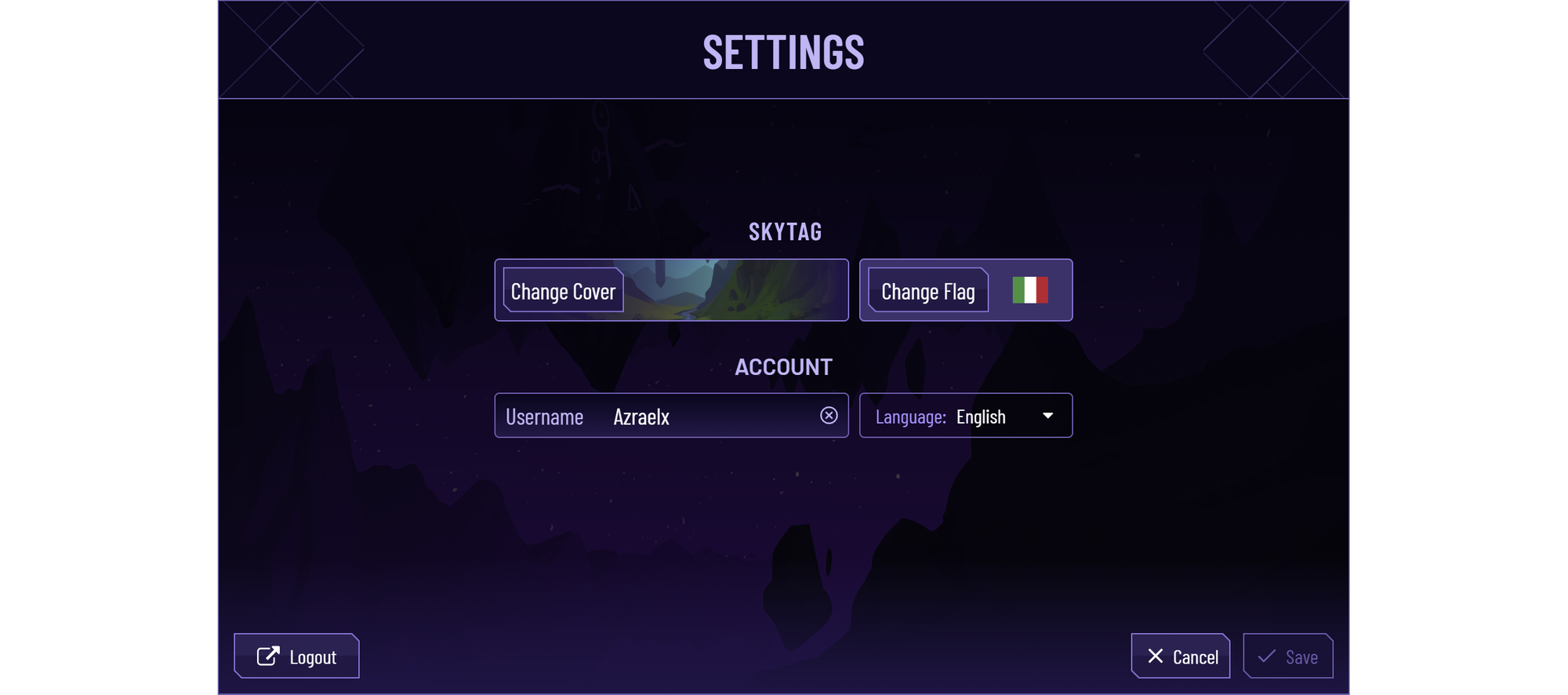 Prism Heroes
If you thought that was enough content already, we still have one more thing to show you. Previously, when players made a new account, they chose a hero to represent them in-game. With this update, each Prism or combination of Prisms is represented by a specific hero! We think this is a really fun change that will help us develop some juicy lore in the future! Don't forget to use the import from deck string option (top right) to seamlessly load up decks from other players, or share your own!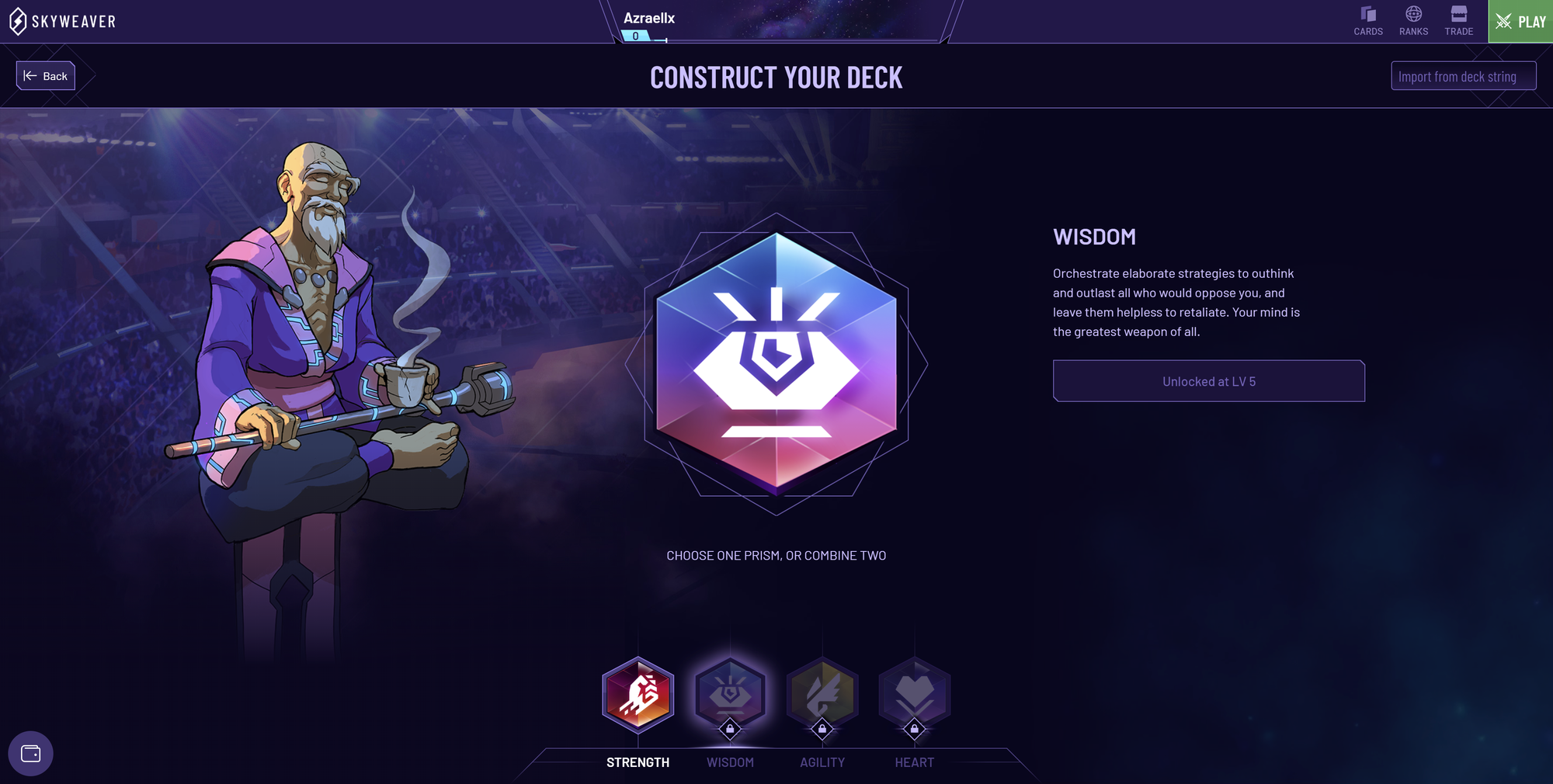 Join the Discussion!
So that's everything folks! To chat with the rest of the Horizon Games team & our community, join our Discord server! Subscribe to our subreddit to share your ideas, and follow the SkyWeaver account on Twitter if you just want to say hey!
If you haven't already, be sure to sign up to become a SkyWeaver now and get invited to play our private beta and check out all these new features for yourself.
Check back here again soon, and to get notified on our latest blog posts, subscribe to our newsletter.

Recent Posts


Recent Posts