The latch has been lifted! 📖 Today we're excited to announce the launch of our redesigned Market and the all-new Hero selection screen!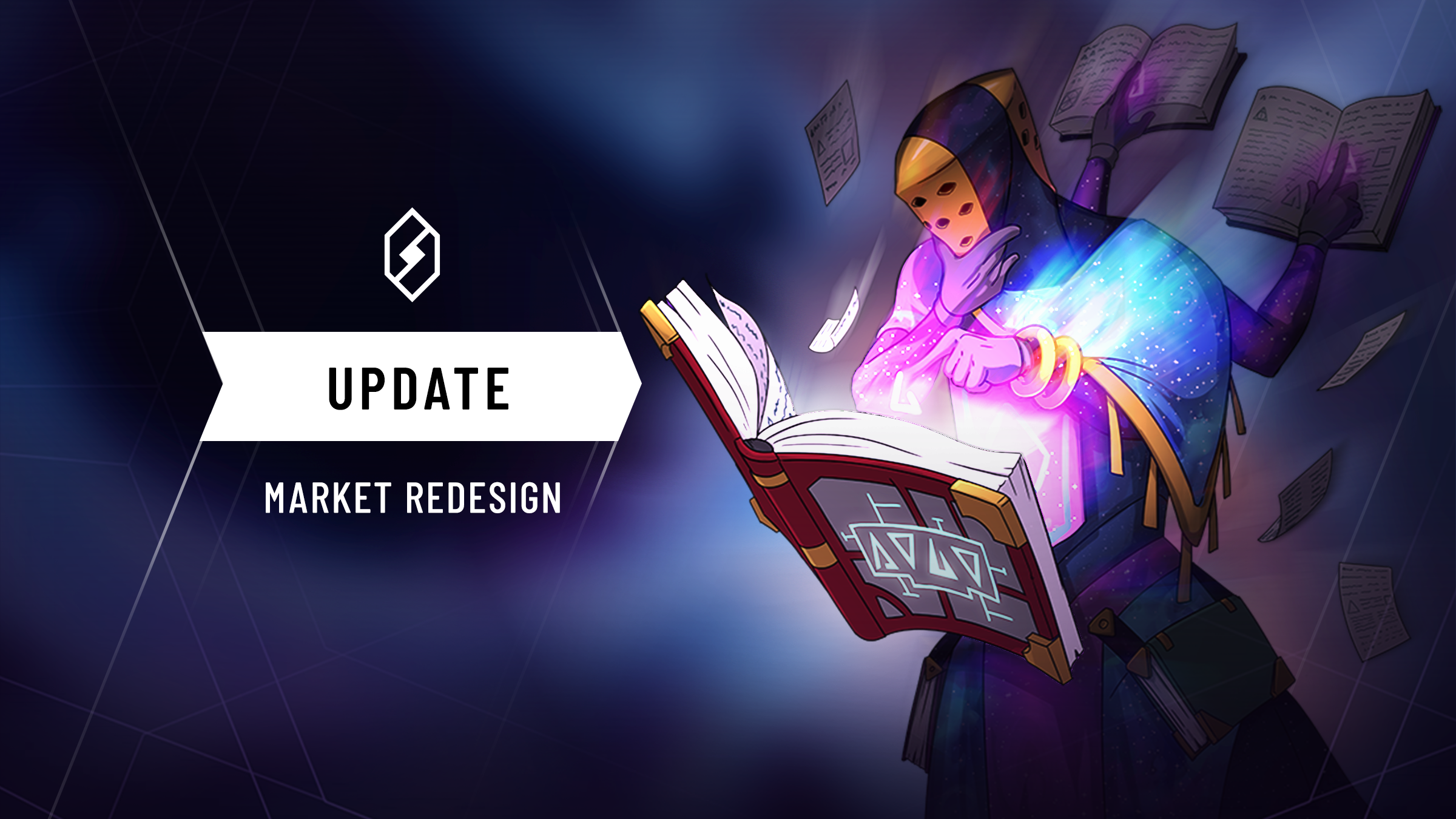 With SkyWeaver, we're evolving the economics of free-to-play games. We're transforming digital goods from imaginary consumables into digital items that are your property. Items that only you have full ownership of. As such, SkyWeaver's virtual world works as an open economy, enabling trade for everyone with a focus on benefiting you, the players. This is why we've made it our mission to create an experience that feels natural to players. If you don't realize you're playing a blockchain game, then we're doing our job right. 😉
New Features 👩‍🎨
Market redesign
Deckbuilder redesign
New Hero selection screen
The integrated SkyWeaver Market enables users to intuitively buy and sell their assets like any other online shopping experience! Gone are the days of random card packs and loot boxes, SkyWeaver lets you purchase the exact cards you need.
Don't know which cards to buy? Slide over to the deck selection where you can view the top-performing decks and instantly add the cards you want to your checkout!
While it might not be directly related to the Market (for now 🤫) we've finalized our entourage of 15 Heroes! ADA, LOTUS, TITUS, SAMYA, FOX, IRIS, BOURAN, AXEL, HORIK, ZOEY, ARI, SITTI, BANJO, MIRA, and MAI! We also added the option to choose a random Hero for you veteran Discovery players.
Improvements 👨‍🏭
Card search rework & performance improvement
Live price & balance data
With the addition of the card search rework, the search bar now populates desired items on the market while typing! And with live price updates, players won't be left wondering if the ARC price they see is the latest. 📈

That's all for this update! Thank you to all our testers for providing your feedback on fine-tuning this experience. We hope you enjoy the latest features!
Join The Discussion! 🎙️
To chat with the Horizon Games team & our community, join our Discord server! Subscribe to our subreddit to share your ideas, and follow the Skyweaver account on Twitter if you just want to say hey!
If you haven't already, sign up to become a SkyWeaver today. Get invited to play our Private Beta and participate in Season 0!
Check back here again soon, and to get notified of our latest blog posts, subscribe to our newsletter.

Recent Posts


Recent Posts