TLDR; All Horizon employees will be off starting Dec. 24th - Jan 3rd and will return Jan 4th. Of course, we'll still check in to see how everything's going with the community, because we love you.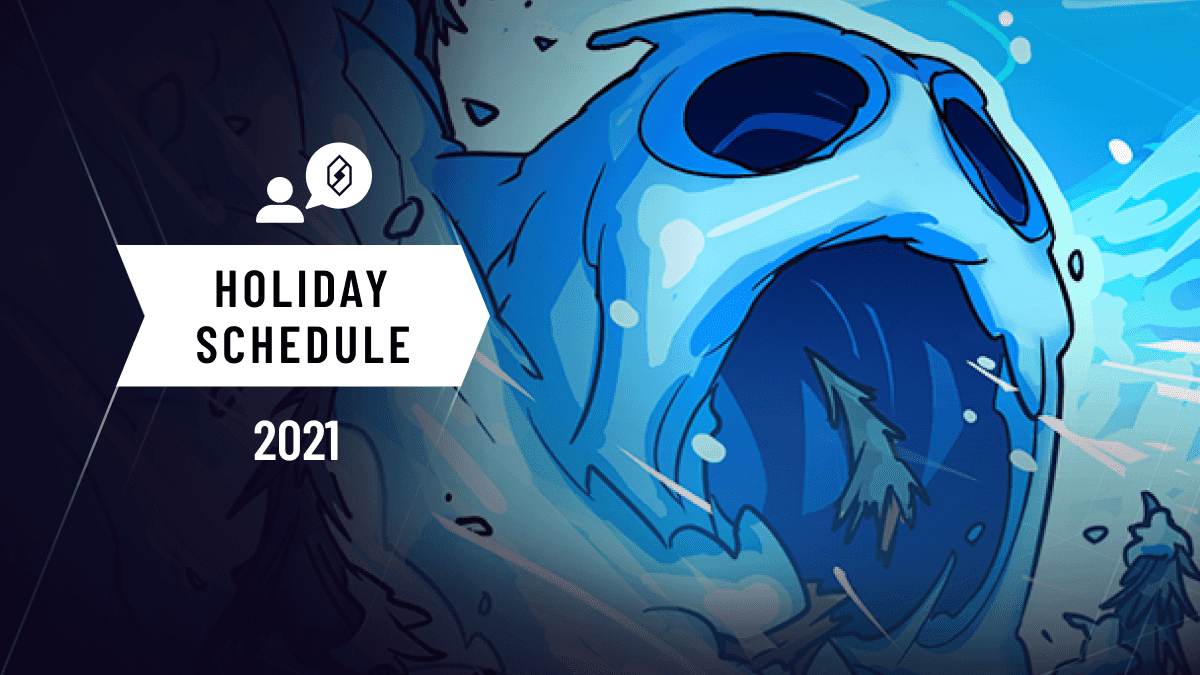 Hello everyone! Just wanted to let you know that our whole team will be taking some rest and relaxation during the holidays to recharge for the new year. This means that there won't be anyone on the team able to tackle any bug fixing during this period. But, rest assured that we'll be back in full force on January 4th, 2022!
In the meantime, your beloved community manager Marcelo and others will be checking in from time to time, but please expect a delayed response time–because CMs also need rest (believe it or not 😅). So we really appreciate your patience throughout this holiday period. Tickets will also have a greater-then-normal response time for the same reason.
We will also keep monitoring bot activities, because we don't want any disruption in match quality for our legit players. If you see anyone, let us know via the in-game Report system.
We thank you for understanding 🙏 and appreciate everything that you do to make this community as awesome as it is!
PS. Surprise patch dropping tomorrow. No card changes (that's for next week), but tomorrow will be a real nice one 👌 "Light Ebbs. Water Dries. Earth Spoils. Fire Dies. Air Fouls. Metal Breaks. Mind Fails. Darkness Fades. It Endures."

Recent Posts


Recent Posts