Hammering Down: Preseason & Season 0 Golds
Oni Smith as been oni-t when it comes to keeping the integrity of our Ranked and Conquest queues. With your help in reporting, she has done tremendous work and improved a lot to ensure matches played are done so by legitimate Skyweavers. Now we are happy to finally share an anticipated update!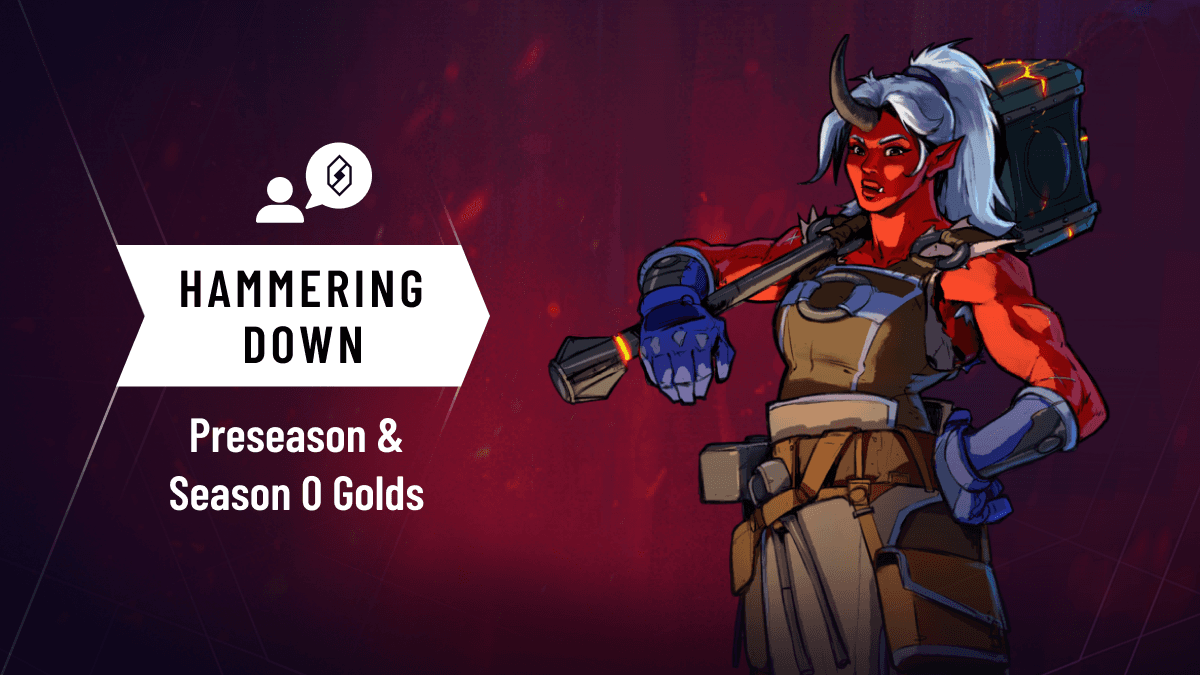 We have begun to hammer down the current list of players eligible for Gold Cards from Preseason & Season 0 top 500 accounts! This list should be most relevant to our early testers. You can learn more about these community rewards here!
1) The Season 0 list shows top 600, to give you a better idea of the people immediately below the cutting point, and if the list changes, these users might get into the eligibility zone.
2) Season 0 list was checked for wintraders though our systems, but if you spot any irregularities, please submit a ticket on here 🔨 and we will investigate. This has been a long process, and we've done our best to keep the list as clear as possible.
3) Cards will only be sent to accounts that have migrated to the Sequence Wallet. If you haven't played since November 25th 2021, please log in before March 8th to complete the process. For those that have played since, nothing else needs to be done.
The list will have a final consolidation step early next week, and then all Gold Doom Shrooms & Starfields will be sent on Tuesday, March 8th. We'll have another delivery window in the future for players who couldn't migrate their accounts on time (we all know life happens), probably in a couple of months.
We were very eager to give you all your just rewards, but we had to work on some crucial post Open Beta tasks, which have delayed this process.
This is our final THANK YOU for all the testing, feedback, criticism and conversations you've all provided during our initial development stages. Skyweaver is the game it is now because of you.
See you in Sky!

Recent Posts


Recent Posts