Geo-Restrictions: Effective September 3rd
Hello everyone! Today we will share with you some crucial information about Skyweaver.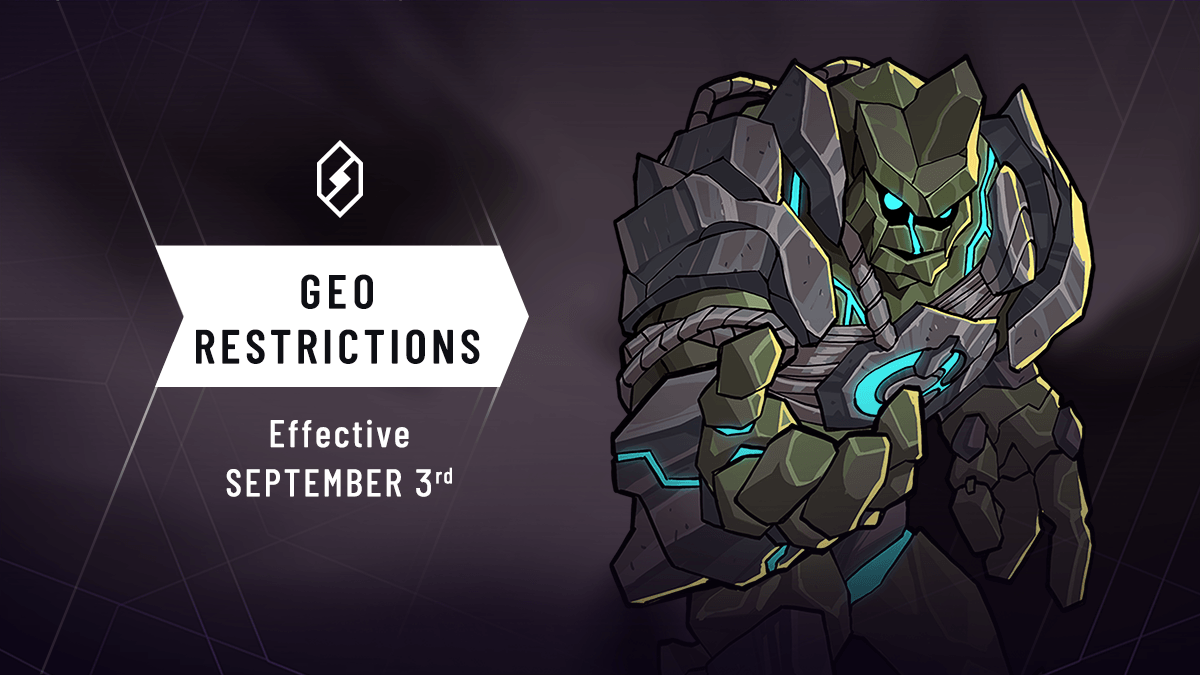 A few months ago, we posted an update on our website in regards to upcoming geo-restrictions that will impact users in various countries. For a quick refresher, check out the blog post here.
Due to legal updates and international policies that we must comply with, we will implement these geo-restrictions as of September 3, 2021.
Please note that this will impact only countries where Skyweaver will not be available in. You can see if your country is impacted in this article on our FAQ
We are sorry to come bearing the bad news, but the reasons in place are due to government sanctions and international legal policies. It is possible that in the future, the status of these countries and foreign policy will change. Until that time, please understand that we are complying with the laws in place now, and you can always read our Terms of Service for more information about it.

If you have been playing the game for some time now, we are very thankful for your support, your passion and your feedback in helping us create a wonderful dimension for Skyweavers around the world.
If you have any questions about this topic, feel free to open a ticket on support.skyweaver.net or inquire on our Discord.
Love,
Ashavari, Community Manager
---
September 1st, 2021 Update:

We published our update about our geographical roll out just last week. Now, we would like to announce the date for when limited access will impact certain US States - which is effective September 9, 2021.
Please note that players residing in Washington, New York, Rhode Island, Nebraska, Louisiana, Hawaii, Connecticut and Alaska will not be able to access the Skyweaver Market. Players in these US states will still have access to the game, however, they will be blocked from the Skyweaver Market feature due to legal regulations in these states. For more information, please refer to this article in our FAQ.
If you have any questions about accessing the game in the US, please submit a support ticket request on our Support hub. We are also available on Discord to help answer any questions and concerns that arise. We will release more detailed information closer to the date.

Recent Posts


Recent Posts