Welcome to the Skyweaver Championship
The Skyweaver Championship is here! We know that the community has been asking this of us for a long time and we're excited to announce the terms for the official Skyweaver competitive scene. This is the start of the Skyweaver Competitive League, and a period in which we'll experiment and learn what our community likes best in terms of competition.
The best players from Ranked and Conquest will be competing for a $2,000 USDC Prize Pool in a single elimination tournament on November 12th.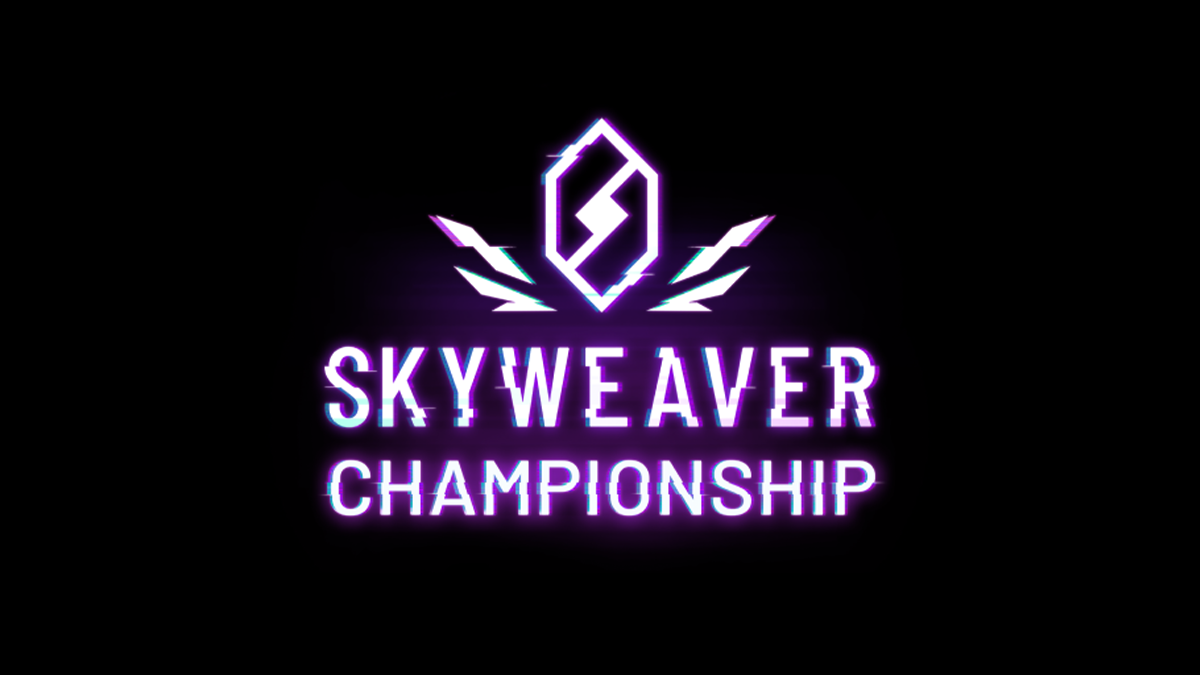 Championship Brackets
UPDATED NOV 9th
We're super excited to announce the brackets for our first Skyweaver Championship! In here you can find the best current Conquest players that will be facing the best Ranked players in the first round.
They will be competing for a $2,000 prize pool + some collectibles. Tune in our official Twitch channel at https://www.twitch.tv/skyweaverlive to watch the competition live, alongside some of the zaniest casters from our community!
The tournament will be hosted by our partners at Community Gaming. Can you guess which Mode (Ranked or Conquest) will take the 1st place? Pick your favorite player and join us with your support.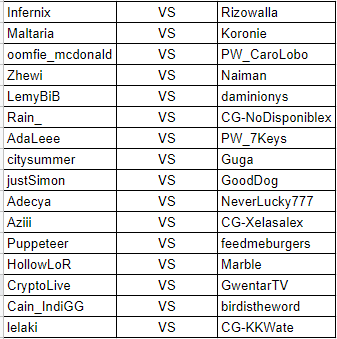 Be ready for action this November 12th 10:00 AM ET!
---
Participation Eligibility 📝
The top 16 players from Ranked Constructed will qualify from Season 12, which runs from September 26th to October 23rd. A weekly Conquest leaderboard will be revealed later this week on Discord and updated here so you can check your position. Please see below the Conquest scoring system for this Championship:
Conquest mode point system
3 wins: +3 points
2 wins: +1 point
1 win: +0 point
0 wins: -1 point
Please remember
No alt accounts allowed  
If a player is ranked in both Conquest and Ranked Constructed leaderboards, then their ranking on Conquest is used
A snapshot of rankings will occur after Season 12, which runs from September 26th to October 23rd
Residents of, or those located in, any of the jurisdictions listed here are not eligible or permitted to participate in the tournament
Additionally, players must abide by the age restrictions and other terms set out in the Sponsor's Terms of Use
Prizes up for Grabs ✨
1st place: $1,000 USDC + Call to Action Gold Card + Tournament Crystal
2nd place: $500 USDC + Call to Action Gold Card
3rd place: $250 USDC + Call to Action Gold Card
4th place: $250 USDC + Call to Action Gold Card
Tournament Rules 🏆
Single elimination
Best of 3
Grand Final Best of 5
No Bans
Players must bring 3 decks with different heroes
Once a player wins a game with one deck they cannot use the deck again in the same round
All players need to share their private link in order to stream selected matches
As usual, community participation will extend to the livestreaming and commentary, and maybe some other surprises! More details will be published soon, so prepare your decks for the tournament that will mark the end of the Clash of Inventors Expansion, preparing the ground for Skyweaver's second expansion, Hexbound Invasion!
Join the Discussion! 🎙️
To chat with the rest of the community and the Horizon team, join our Discord server! Subscribe to our subreddit to share your ideas, and be sure to follow us on Twitter or Instagram! Also—we're on TikTok too!
Skyweaver is in Open Beta. You can play for free at play.skyweaver.net or download the game on Windows, Mac, Linux, IOS, and Android!

Recent Posts


Recent Posts