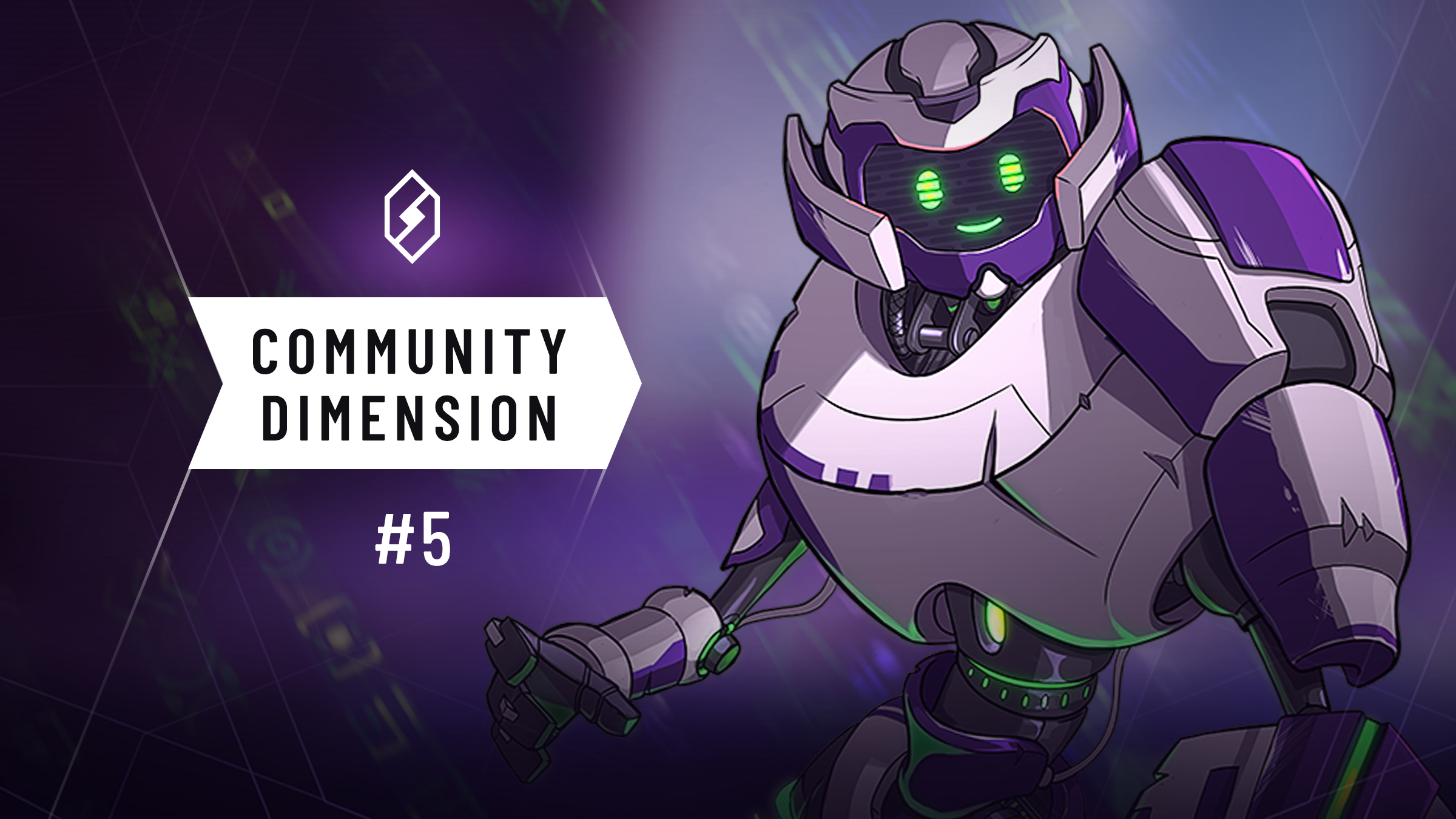 Hello Weavers!
We march on towards the Open Beta, and since the last Dimension was published, a lot of new features and improvements have hit the servers, such as the Action History bar and the new Sunrise/Sunset turn mechanics. Our Game Design team has implemented a number of Game Balance changes to shake up the meta as well. Prisms now have a greater identity and clearer goals, which make for more strategic and interesting Constructed gameplay.
These impact our Competitive scene greatly, and it was illuminating watching some of those improvements clash in the second Sky Champions tournament, organized by Jupiter Elicius, Bruhsaurus Rexx and Joss Stardad.
Split into two different days, the tournament was a real display of deck creativity and clutch gameplay. All Prisms were well represented (including a Mono WIS in the second day!), and there was a lot of community interaction going on live on Twitch and our Discord.
My personal kudos go to the casters, who sounded like they've been doing competitive play-by-play professionally for years. Really quality commentary. Werfs (Discord mod) and Jon "Zygonn" Loucks (Lead Game Designer) also contributed with great insights throughout the 7 hours of matches on the Finals day. So, let's hear what the organizers had to say about the tournament!

1 - Why did you decide to create the community tournament at this point?
Jupiter - "It had been something that I thought would be fun, additionally I wanted a reason to get back into shoutcasting and a way to involve myself with the SkyWeaver community more. I brought it up to Amanda (Bruh) and she loved the idea, and Ron was more than willing to be a commentator so I ended up getting to work on a project for a community I love with people I enjoy being with."
Bruh - "I'm a streamer so I wanted to do something fun to engage my community, Nick (Jupiter) suggested it one day and we said screw it, let's just open it to everyone and see what happens!"
Joss - "It was all our beautiful content creators' idea, Bruhsaurus and Jupiter! I'm lucky enough that they wanted me in the process. I definitely jumped on the opportunity, I'm so excited about SkyWeaver and I really really love the community as a whole, so carving out my own place in it was something I was definitely keen on trying!"
2 - Having organized two different Community Tournaments, what changed between SkyChampions 1 and 2?
Jupiter - "There is a stark difference between our first tourney and this second one; the change from single elimination bracket to Swiss was a big one. The level of refinement in some of these decks and the level of play feels different as well. We had some great guests! There were more people interested in playing and watching as well, which was great!"
Bruh - "A lot! Firstly, we did a 2-day event instead of 1. Our attendees didn't like a single elimination bracket so we decided to try Swiss instead. Since it takes more time, naturally we had to do the livestream top 8 on day 2 instead. We also had a bigger casting team which was so much fun!"
Joss - "So much changed, it's incredible how many little things come up as soon as you try to even make one thing different. The biggest change was definitely the transition to the Swiss format for qualifiers, as per community request, and the subsequent change to a 2-day tournament to handle 32 players playing multiple rounds. It was a doozy talking to people, making sure every instruction was clear, helping bridge the gap across language barriers and timezones, as well as just making sure 10 matches were running smoothly at any given moment. The biggest change stream-side was the chance to have Zygonn and Werfs as guests. Both as in-game casters and as "roundtable" participants, it really felt like we were putting on a professional show!"
3 - What were the biggest challenges presented to you during those events?
Jupiter - "No shows mostly. In a Swiss, the pain of missing competitors is much more noticeable than in a bracket setting where we can DQ people fairly easily without many hiccups. Organization can be a pain but I have Ron and Amanda who do some amazing work."
Bruh - "Organization. This is our first time running events so obviously there will be some hiccups, and using discord to organize people can be a little tedious. Also no-shows were a problem - we're definitely going to have to figure out a solution for next time! Also... timezones! Our team is in different parts of the world and so are the players! We truly have a global community of players."
Joss - "I think I just mentioned it, but for me at least, it was the management of our participants and the days coming up to our tournament; There's a lot to do when the community is so passionate! So many people were reaching out beyond language barriers and staying up till crazy times such as 3 am just to participate in the tournament or even cheer their friends on. Making sure we were able to attend every need and answer every question in a way that was accessible was definitely tough! Of course, in tournament, technology always has its hiccups. Screensharing is definitely a tough way to watch games (I won't badger you too much about observer mode, Marcelo, I'm sure you get enough as is) and just having our tech split across smash.gg, discord, and SkyWeaver itself meant there was a lot of room for error."
4 - What's the future of SkyChampions?
Jupiter - "That's an exciting question, and simply put, growth. I want this thing to grow to have more attendees and viewers, as well as bigger prizes (even though our current ones are pretty slick) As well as some cool collaborations with Team Horizon, though I don't really know what that would look like as of yet."
Bruh - "More events! I'd like to do more constructed and even discovery tournaments. It would also be sweet if we could get bigger prizes for our winners."
Joss - "I've got my eyes on the big prize! If the sky is the limit here, I want us to grow with SkyWeaver! Open beta is coming, and even more beyond that, and I want SkyChampions to be there too. I have fallen in love with shoutcasting, theorycrafting, and the high-level strategy we get to discuss and scream over during SkyChampions and now I want more of that on bigger and bigger stages. The future isn't just another tournament, but SkyChampions playing  live and to a great crowd somewhere at a convention or stage. I wasn't kidding about that screen at Yonge-Dundas Square!"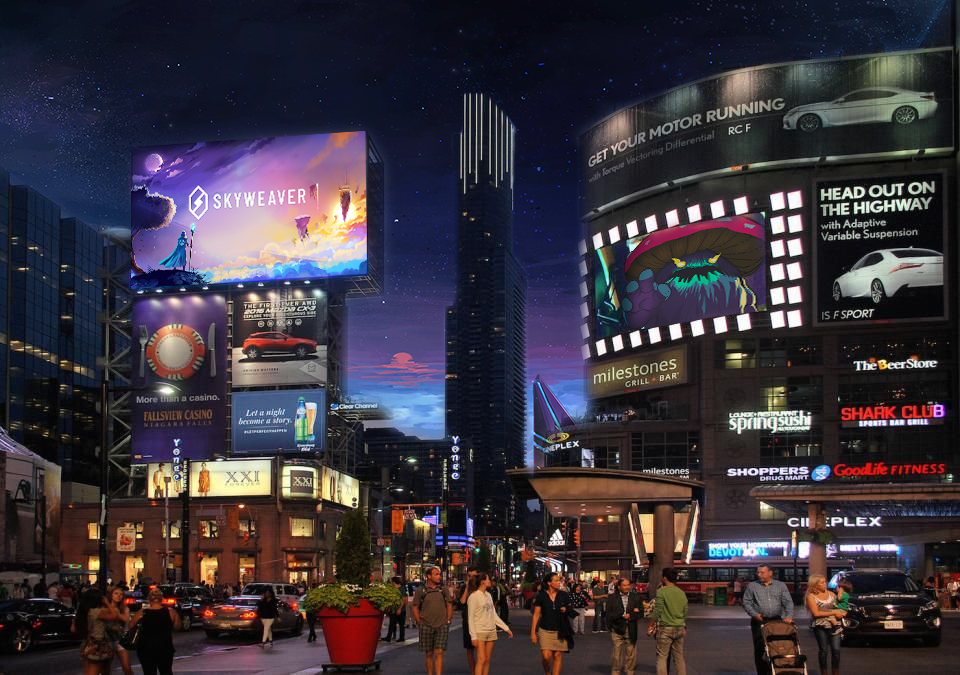 5 - About SkyChampions 2, how do you see the decks, strategies and cards employed in the tournament?
Jupiter - "Nakamask was a prevalent force but we also saw some mono wis that was interesting as well as the display of heart+strength being as reliable as always. The level of play felt much higher this tournament, or at the very least, we had some very exciting matches this time around."
Bruh - "I only have one word: Nakamask."
Joss - "Yeah, yeah, Nakamask. But truthfully, as our 500 cards get shifted less and less, a really amazing meta is developing. Watching everyone talk and theorycraft in the discord about decks, I thought I knew what I was in for. Yet, I was incredibly surprised by so many decks and what they could do. Banner took on a whole new meaning with that crazy Mountain Lion combo that I could have never expected and it absolutely shocked me when Dr.Atylis pulled out 51 damage from nowhere. The Strength/Heart deck as well, there are so many permutations of it and it's just so solid. I think what I got from this was really the skills of players being able to squeeze these cool things out of the cards, rather than the cards themselves being the focal point. (We did see every prism represented in this tournament all the way through)"
Thanks, Sky Champions team!
But there's more going on in our community, for sure. Check the amazing SkyAcademy, made by our Alpha Weaver pizzapoet! Great place for newbies and veterans alike.
Our Portuguese-speaking community is always very vibrant, and a new content creator has joined the fray! Check Jogando com o Meduza!
Clutch Yellowjacks in this gameplay video!
Finally, we also have new testers doing great content in French! For instance, KeyForgeur ;)
Please share some love with our amazing content creators. They do this for the love of the game and to see SkyWeaver flourish! I have lots of nice things in mind for our pioneer creators who believe in what we are building.
Community Fan Art Madness!
Not a lot of new fanart lately, since we are so focused on onboarding more players as soon as possible, but there's always something going on here. Bruhsaurus Rexx, who was also part of the interview above, is spending her isolation time creating some awesome SkyWeaver plushies. Angelo was the first (of course), but my personal highlight is this adorable Doom Shroom (of course), that I might have to steal one of these days!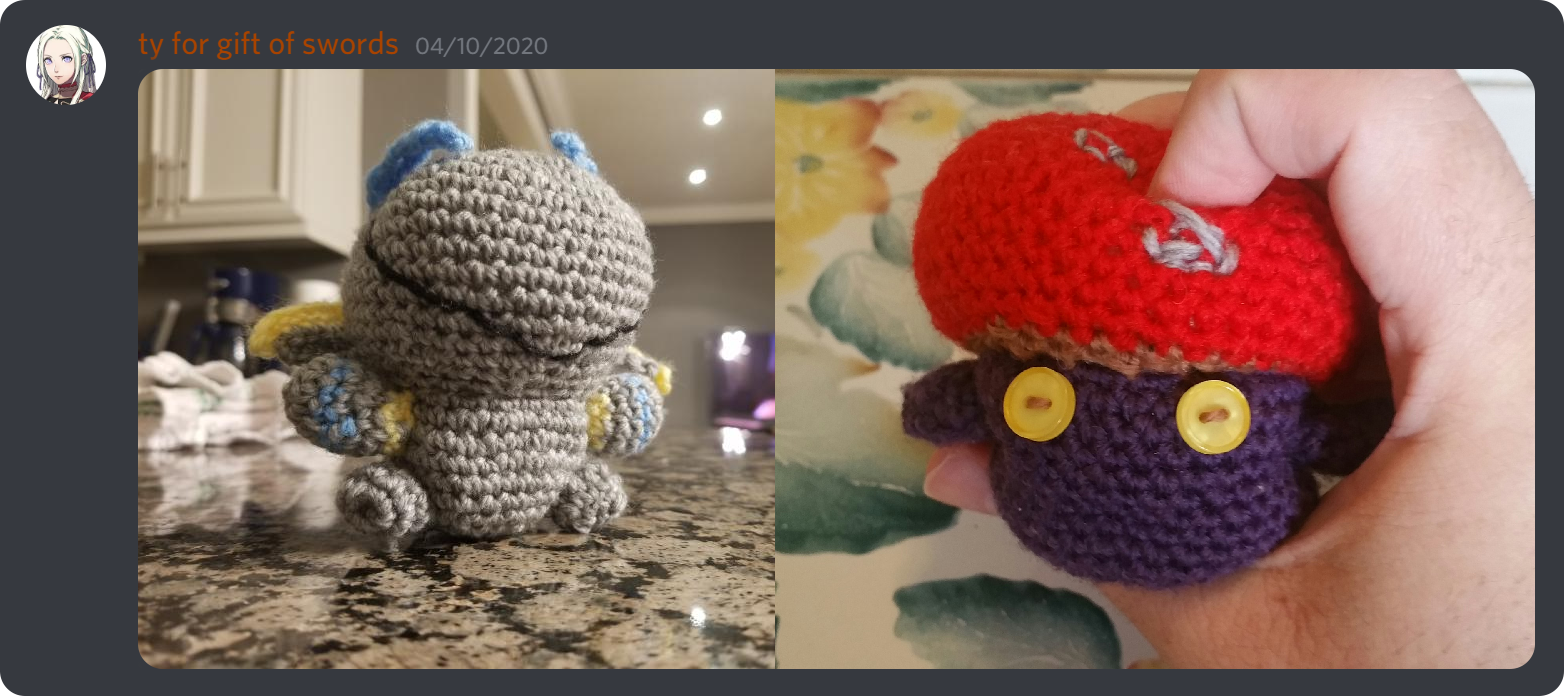 Join our Discord server to chat directly with us, subscribe to our subreddit to share your ideas, and follow the SkyWeaver account on Twitter if you just want to say heya! Thanks Weavers, and see you soon in Sky!
Marcelo Suplicy, SkyWeaver Community Manager and online free frag in my spare time.

Recent Posts


Recent Posts