Attention all Skyweavers!
We're launching our Community Bounty program, where we set up bounties for community initiatives that really take the Skyweaver community to the next level!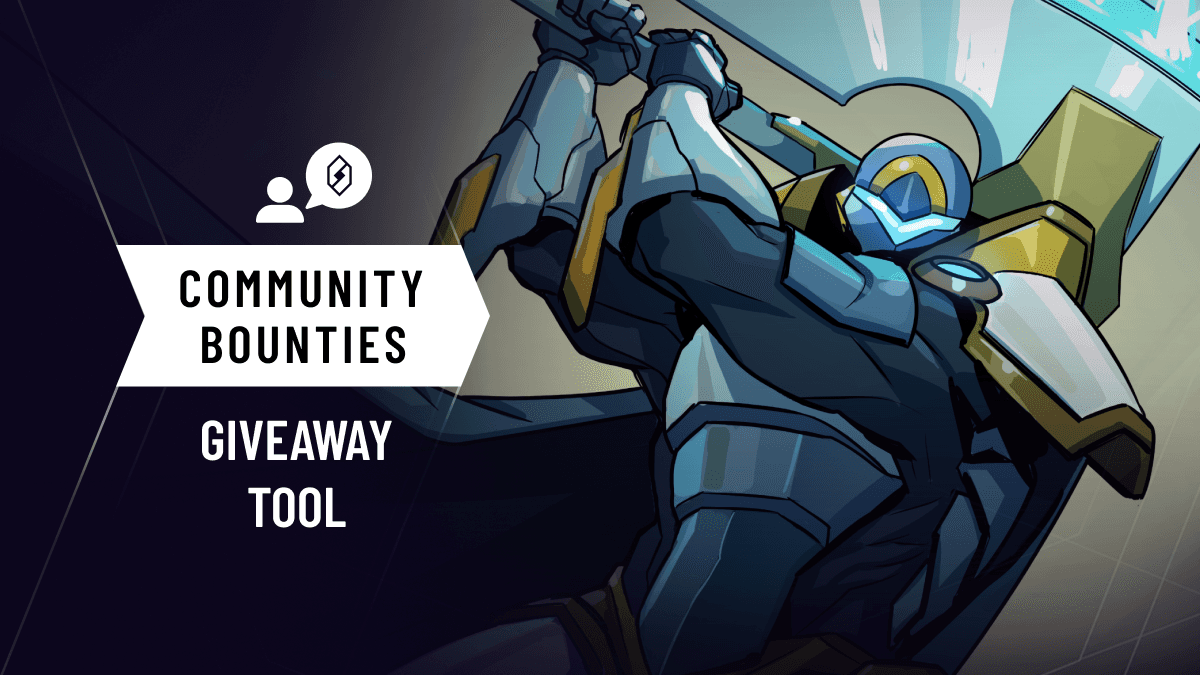 What are Community Bounties?
Community Bounties are initiatives set by Horizon (the Skyweaver team) to help foster the larger Skyweaver community and benefit creators in the space! We set the initiative and bounty; you complete the mission and claim the reward!
Now, let's get to our very first bounty! 🎯
Bounty Hunting: An Automated Item Distribution Tool for Skyweaver
We're looking for someone to create a "giveaway" tool that helps creators give back to the community in a fast, easy and efficient way! With Sequence Wallet addresses, it's super easy to send an item to a friend or fellow Skyweaver. We've seen many of you post rewards for other community members, such as giving out Conquest entry tickets and Silver cards to your audience. We want to make it even easier for you to do item distribution, utilizing the functionality of our Sequence Wallet and web3 toolset.
For this initiative, we're providing a bounty  to someone who creates a tool similar to existing giveaway tools such as https://twitterpicker.com for Twitter,  https://moo.bot/ for Twitch and https://giveawaybot.party on Discord, to streamline the distribution of Skyweaver items!
This would require the use of Web3 tools, libraries and integrating a crypto wallet like Sequence or MetaMask to make it easy for anyone to use!
Here are the key things we're looking for:
Must be open source.
Must support the Sequence Wallet.
Minimizing gas fees should be taken into account (i.e. participants should not have to pay any gas fees if possible—only the host or creator should).
Submission Guidelines:
Create a private GitHub repository with the details of your tool and instructions on how to use it.
Send an email to

[email protected]

and share the link to the private GitHub repository there. You should add the email above to the private repository. We will not accept any direct downloads or attachments. It must be a GitHub link in the body of your email.
Ensure that the email's subject line follows this format:
Skyweaver Bounty Submission - Giveaway Tool - [YOUR NAME]
Feel free to provide additional context. Our devs may reach out to you to test the tool or ask any additional questions about it.
Please do not send attachments as they pose a security risk. Your submission may not be reviewed if you send large images and attachments in your email.
Please do not send a direct download link. The links should only redirect to a GitHub repository to be reviewed.
We will review submissions in 2 months. If we do not find a tool that works for us, the deadline will roll over to the next 2 months.

Harness the Prisms and get ready to hunt, Skyweavers! This is your time!

Recent Posts


Recent Posts