Clash of Inventors: 1st Mini-Expansion
The Festival of Invention Continues!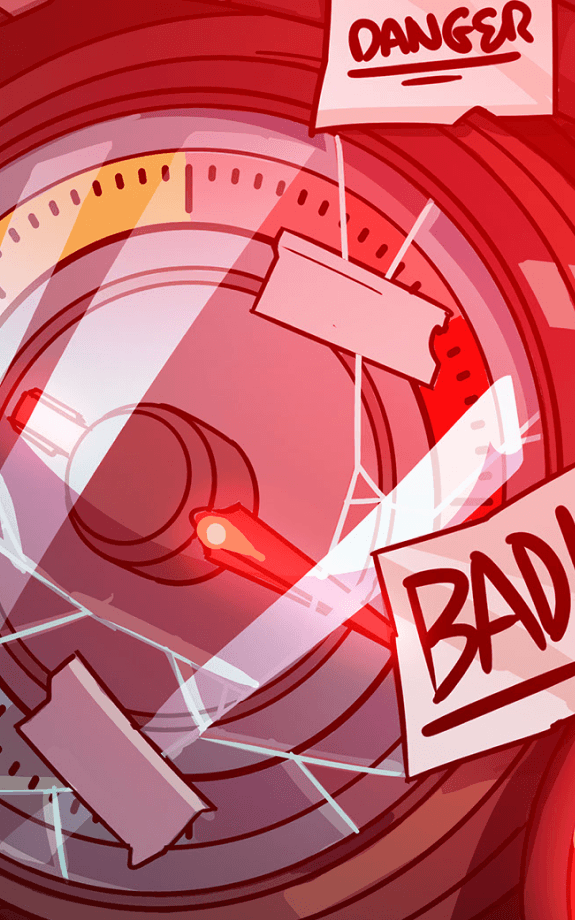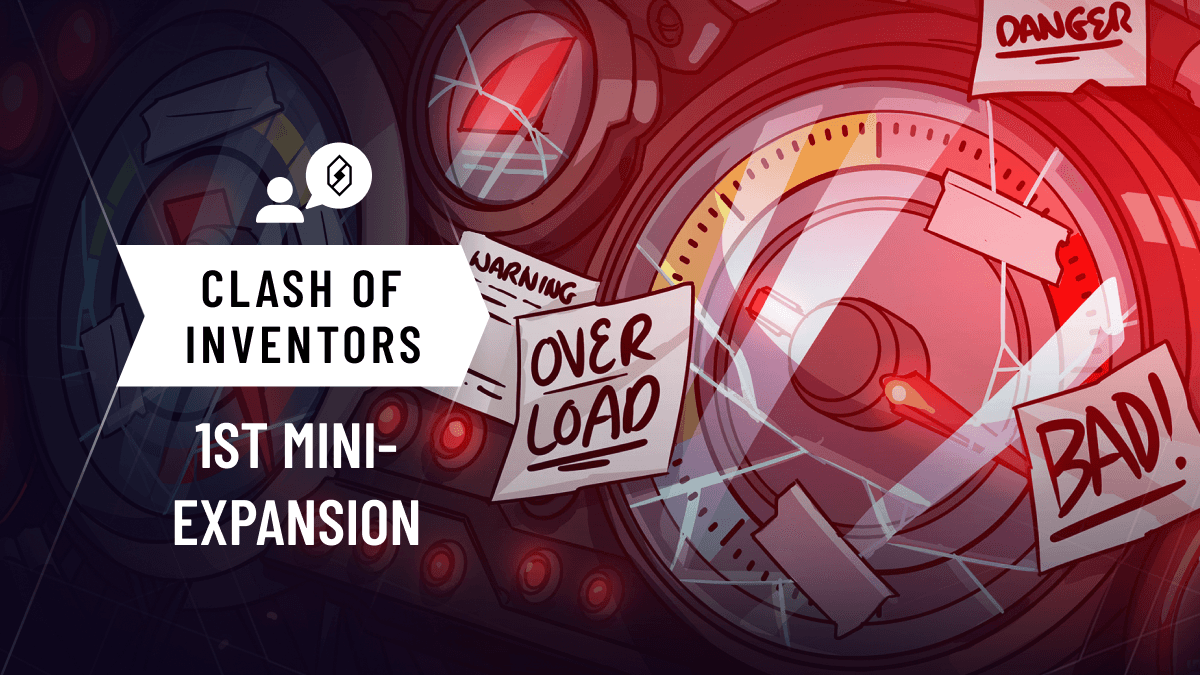 As the summer draws to a close, so does Kore City's "Festival of Invention'' but in true Festival fashion, it will be ending with a bang, which is why we're excited to Announce the upcoming release of the Clash of Inventors Mini-Expansion! This new small expansion will release this September with Patch 100 🤩, and feature 20 brand new cards—10 Units and 10 Spells! Which will bring the total number of unique Skyweaver cards available for use in deckbuilding to 600! We are so excited to share this new expansion with you all, and to be able to show some of these new designs with you all here today!
As a quick teaser, This new Mini-Expansion has a number of amazing and unique cards. Within the set, you can expect:  
A unit that costs more than 10 mana!
A card that's inspired by an iconic Wisdom card, but in Intellect.
A spell that is similar to the summon effect of a certain unit.
A Strength card that can draw a 3 cost card.
An Agility unit that can deal 10+ points of direct damage to the enemy hero when paired with another Agility card.
A card that can buff all your units that meet a certain condition.
A 6 cost Unit that can grow as large as 13/13!
A new Hexbound (Zomboid) Unit!
That's all for teasers, but as always, we've got a new card from the expansion to preview! It is a pretty "Big" one this time - take a look at Hugeify!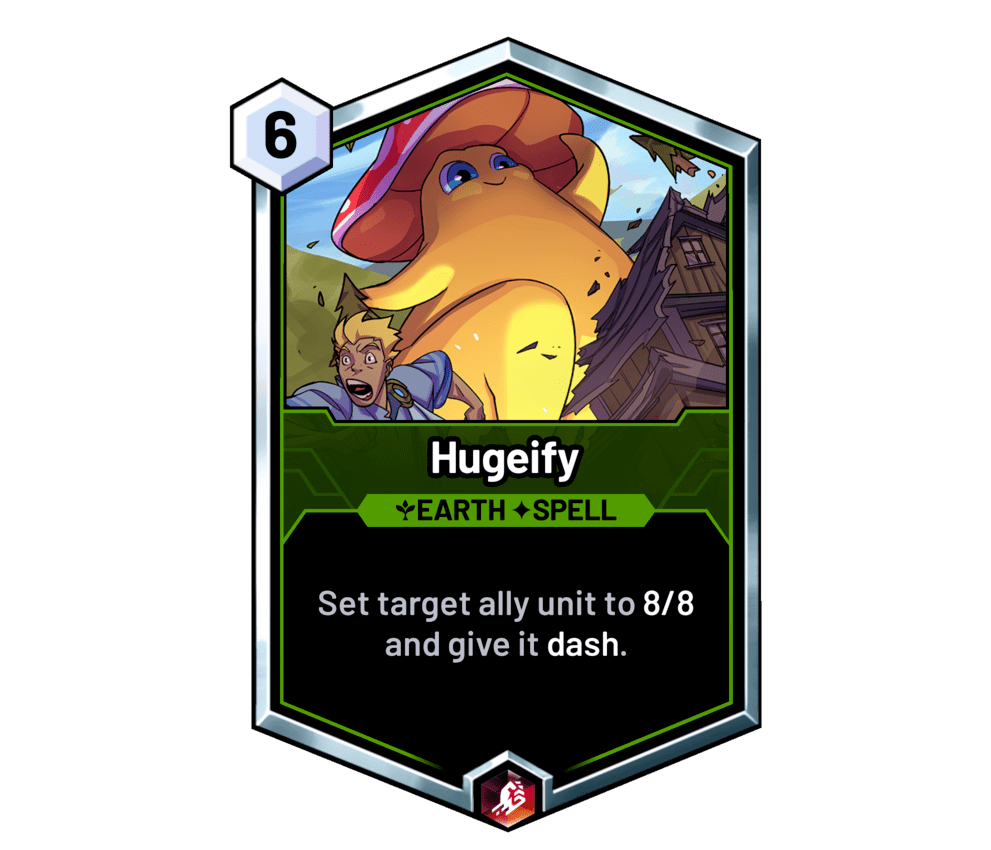 "All right, so the Doom Shrooms are finally taken care of... Dear Qui! What is that!?"- Festival Security
It seems like some excitable and larger than average Sporekin have arrived at the Festival of Invention! Once we repair the Sizable section of fence they smashed through and unflatten the inventions that they walked over, we'll be good to go! You can take advantage of this newfound size-increasing power for yourself with Skyweaver's new Hugeify spell, which grows any unit to a beefy 8/8, and grants it Dash, letting even the tiniest creatures crash into the fray! It's also fantastic with Armor units, or even units that can already attack, letting them crash into the enemy hero for sizable chunks of damage!
Hugeify is just the first of many exciting surprises the Mini-Expansion has in store! As more cards are revealed over the upcoming weeks, we'll add them to the gallery below!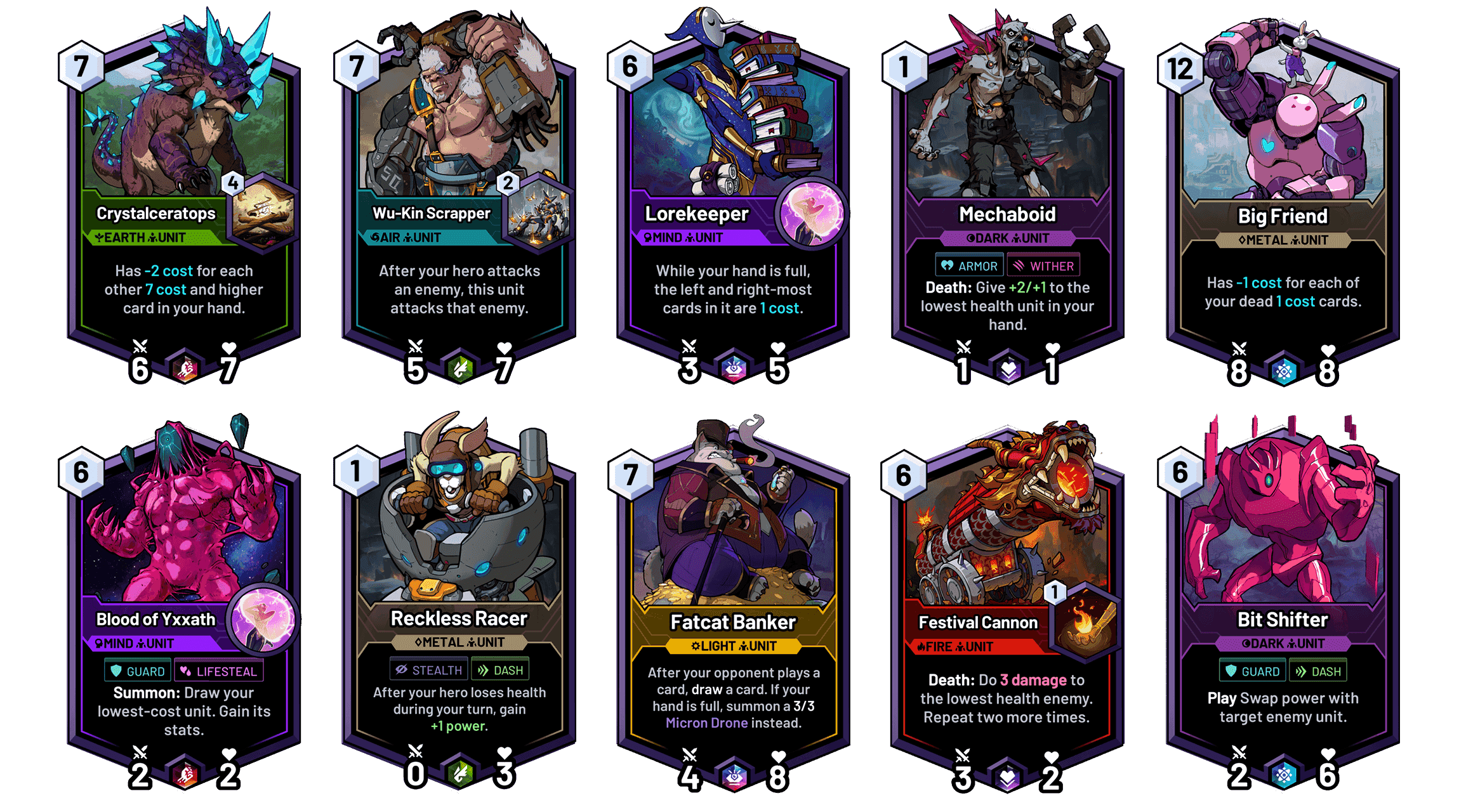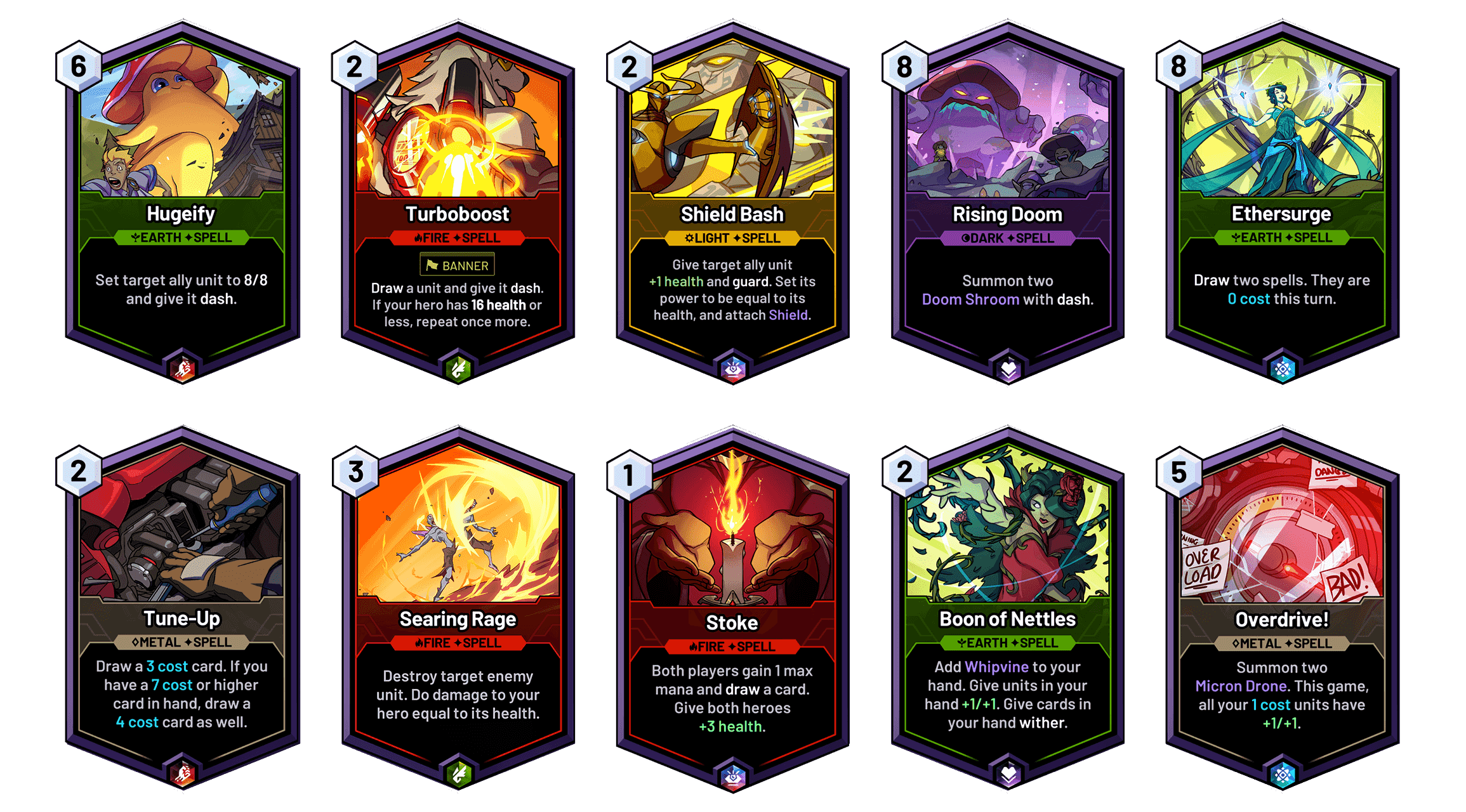 Before we go, we've also got one more sneak preview to share with you all, a piece of art that's one of our favorites in the expansion! Festival Cannon!
And on that note, we'll have to leave you for now! The mini set is just over a week away, and we're so excited to share all these new cards with you! We're also thrilled to announce that some of our wonderful community ambassadors will also be revealing new cards on their streams, so be sure to tune in to see them!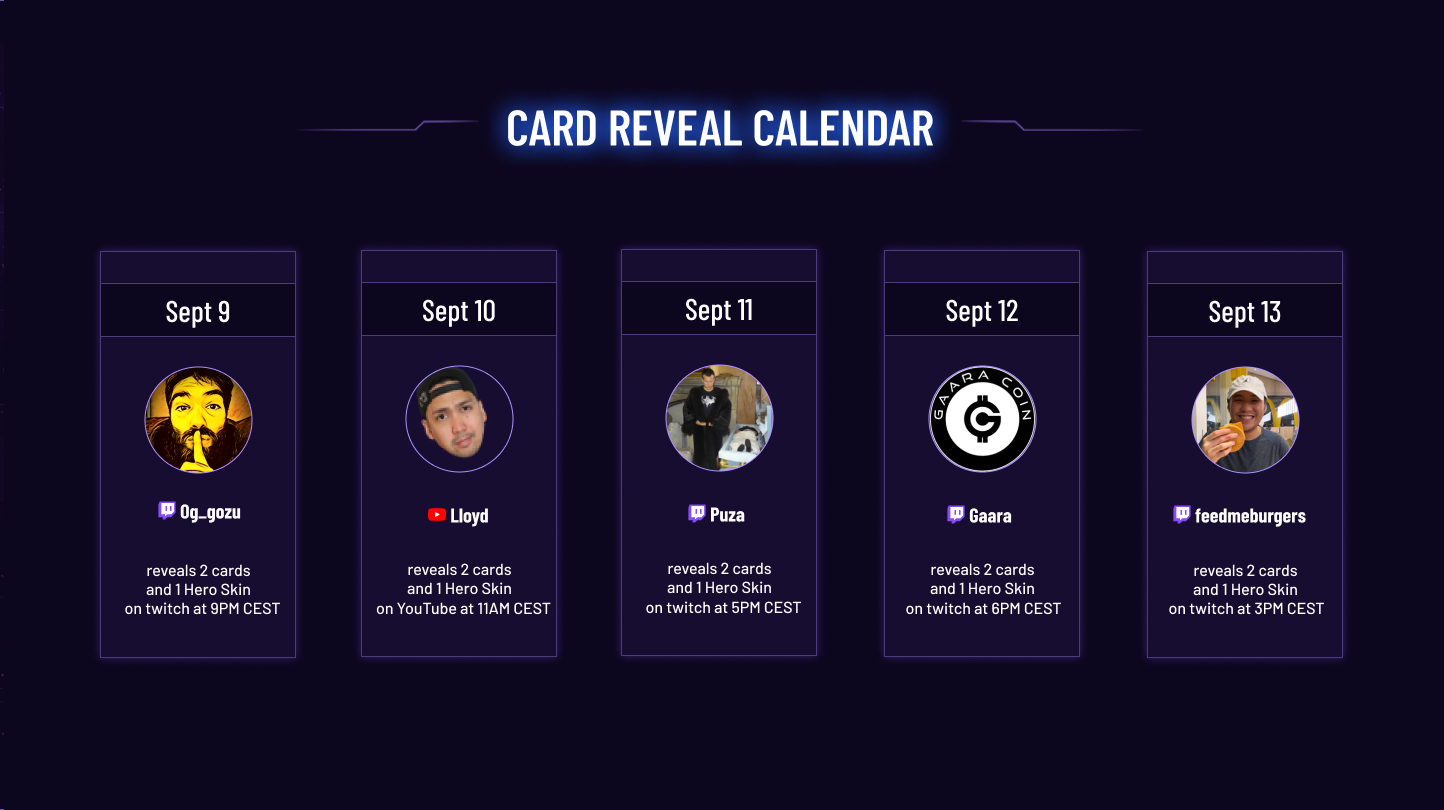 Join the Discussion! 🎙️
To chat with the rest of the community and the Horizon team, join our Discord server! Subscribe to our subreddit to share your ideas, and be sure to follow us on Twitter or Instagram! Also—we're on TikTok too!
Skyweaver is in Open Beta. You can play for free at play.skyweaver.net or download the game on Windows, Mac, Linux, IOS, and Android!

Recent Posts


Recent Posts